by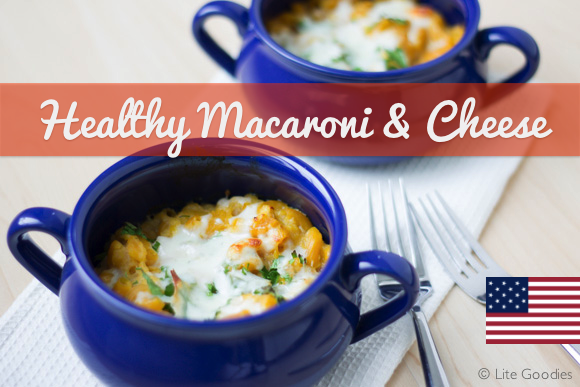 Today's recipe is an American classic: "Mac and Cheese". This version is super healthy, gluten-free and do not contain loads of fat or sodium, as the ones we find at restaurants or packaged dinners. Delicious, simple and easy to prepare comfort food :D.
To make a creamy Healthy Mac and Cheese we replace the cheesy sauce by a butternut squash cream. My husband didn't notice the replacement at first, which is a very good sign. Also, I love butternut squash so this version totally works for me. You'll be surprised how tasteful it is … and the texture is exactly what I was looking for! ;)
This recipe is perfect for those who are seeking a hearty meatless meal! If you prefer, you can add a protein … ground beef would be a perfect match for the butternut squash sauce!
serves 2
Healthy Mac and Cheese Recipe – Ingredients
1 cup gluten-free elbow macaroni (you can use the one you prefer: whole wheat, regular, etc)
2 cups butternut squash, cut into chunks
2 cups free-range/ low-sodium/ organic chicken broth
1/3 cup fat-free milk
1/2 cup low-fat mozzarella cheese
1 tbsp olive oil
Salt to taste
Pepper to taste
Ground nutmeg to taste (optional)
1/2 cup diced red onion
Fresh parsley for garnishing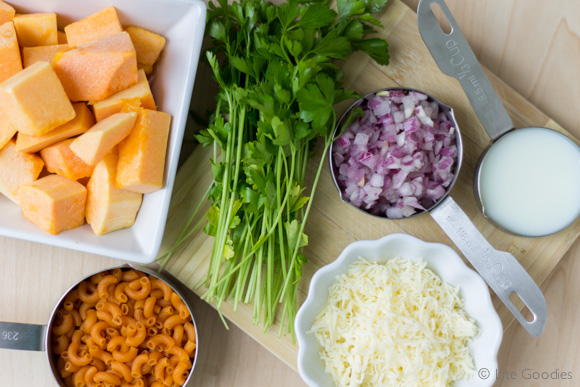 Healthy Mac and Cheese Recipe – How to Prepare
Preheat oven to 350 degrees. Cook elbow macaroni according to instruction on package, set aside.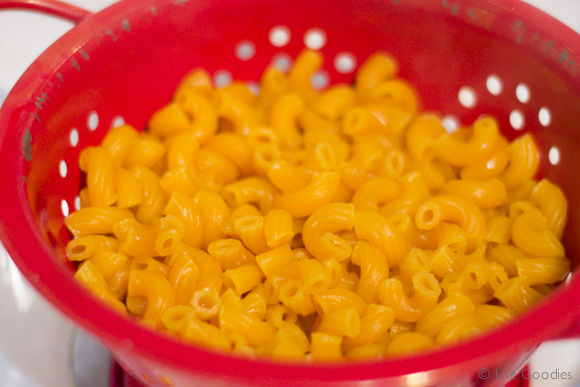 In a pan, heat olive oil and sauté onions for 5 minutes. Add butternut squash, chicken broth, milk, salt, pepper and nutmeg. Cook over low heat, stirring occasionally, for about 15 minutes or until the squash is completely soft.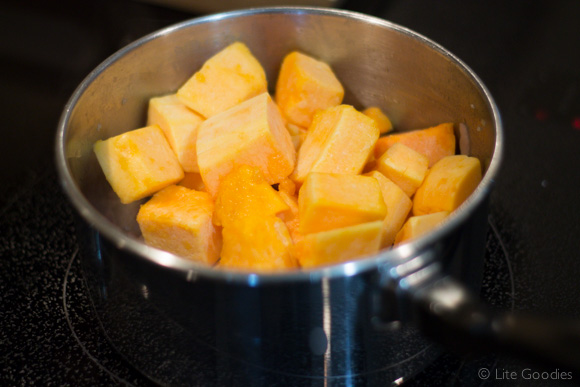 When ready, use a hand blender to make the butternut squash cream (if your cream is too liquid or is not as thick as you want, you can cook for couple extra minutes). In a bowl mix together cooked elbow macaroni, butternut squash cream and low-fat mozzarella (save a little bit for garnishing). Try the mixture and add salt or pepper, if necessary.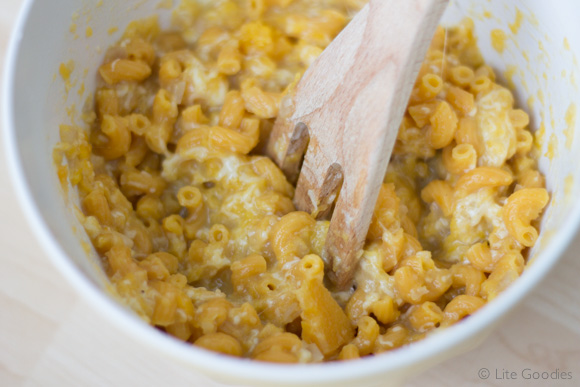 Pour the mixture into 2 small baking dishes. Garnish each of them with the remaining mozzarella and diced fresh parsley.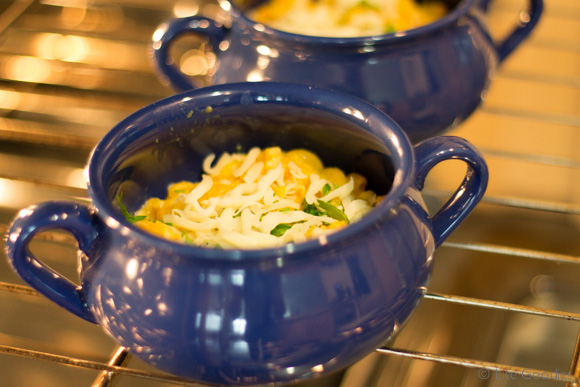 Bake for 10/15 minutes, until golden-brown and bubbly.
Yummy, yummy!!!