by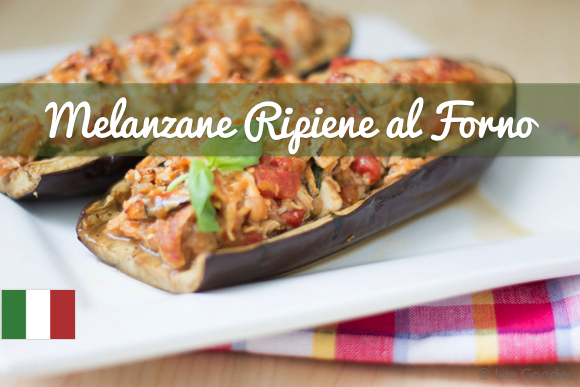 Mamma mia, che delizia! Today's recipe is an Italian classic dish: Stuffed Eggplant, or Melanzane Ripiene al Forno. The Italian cuisine is famous all around the world because of its pastas, pizzas and polenta … but most people don't know that stuffed eggplant is surely one of the most popular dishes in the country. Each region has developed its own version, according to the common ingredients of each place. In other words, unlike everybody thinks, Italian food is not always full of carbs ;).
Lite Goodies' version is super healthy and delicious. This Chicken Stuffed Eggplant is low-carb, gluten-free, rich in protein and fibers!
Serves 2
Chicken Stuffed Eggplant – Ingredients
1 eggplant, rinsed and halved lengthwise
2 small chicken breasts, cut in chunky pieces (organic and free-range)
1 cup diced onion
1 cup organic diced tomato (I used Trader Joe's canned one)
1/4 cup diced basil
1 tablespoon extra virgin olive oil
1/3 cup grana padano cheese
Sea salt to taste
Black pepper to taste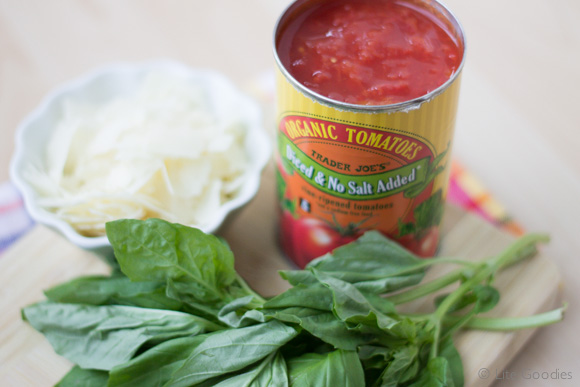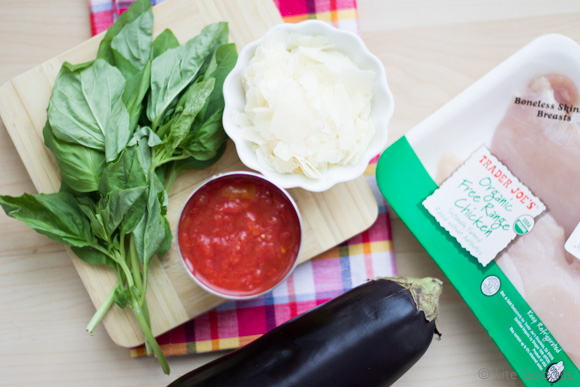 Chicken Stuffed Eggplant – How to Prepare
Preheat oven to 350 degrees F (175 degrees C). Season the chicken with salt and pepper. In a nonstick skillet, heat 1/2 tbsp olive oil and sauté the chicken until golden brown and truly cooked inside (about 7 to 10 minutes). Set aside and let it cool down, so you can easily shred it.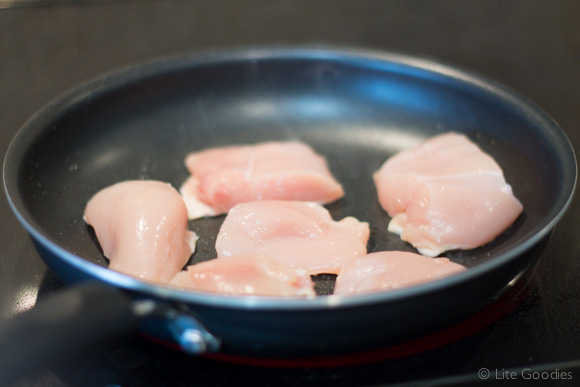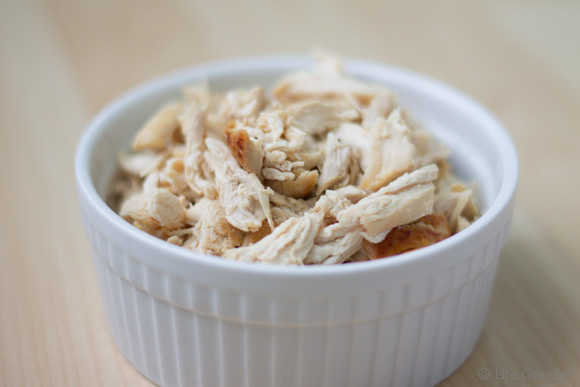 Scoop out the flesh of the eggplant and chop it.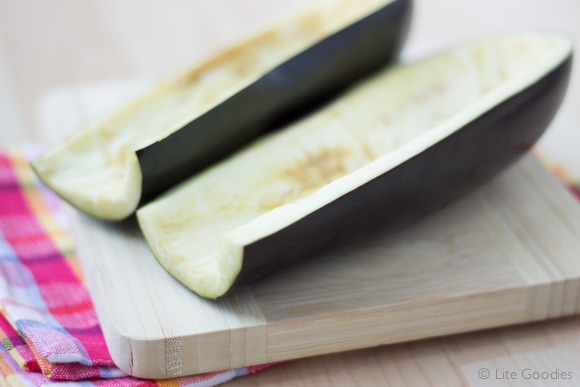 In the same nonstick skillet, heat the remaining olive oil and sauté onion until transparent. Add the eggplant flesh and cook until soft.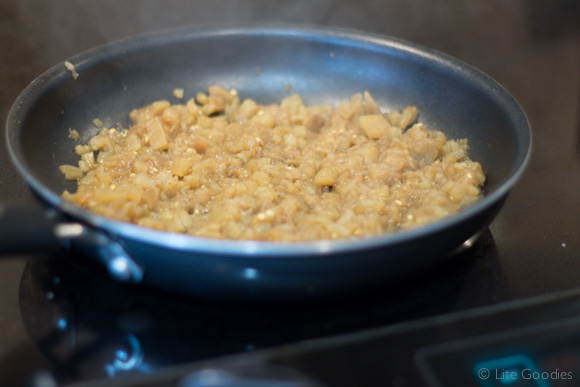 Add basil and the tomatoes into the pan and cook for extra 5 minutes, until the sauce incorporates.
Combine the shredded chicken into the sauce. Stuff mixture into eggplant shells, and sprinkle top with  grana padano cheese.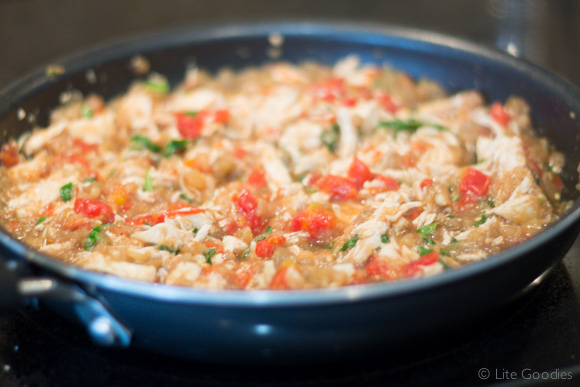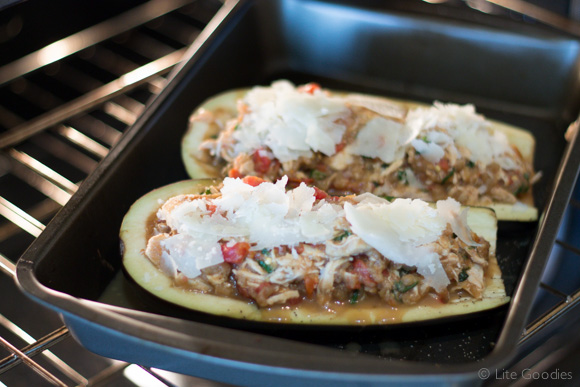 Bake in preheated oven for 30 to 40 minutes, or until eggplant is tender. It's gonna taste delicious! I love the basil flavor … it takes any simple recipe to the next level ;).
Mangia che te fa bene!!!