by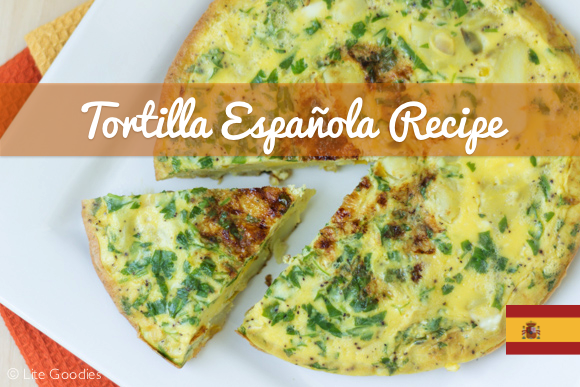 The second recipe of Lite Goodies "World Cup Recipes Festival" is a Tortilla Española, or Spanish Tortilla, a typical dish from Spain, consisting of omelette, potatoes and olive oil. The Spanish Tortilla is the most popular dish in Spain, with lots of variations in each region of the country.
Traditionally this recipe takes tons of olive oil (ok, not tons … maybe cups). My version uses only 1 tablespoon olive oil, so it's lower in calories and healthier. Also, I replaced the white potato with sweet potato, which is better for your diet: if compared with white potato, the sweet potato contains fewer calories, more fibers and fewer total carbs.
This recipe is super easy to prepare, it's gluten-free, lactose-free, rich in protein and packaged with good carbs. My husband and I LOVED it! It's perfect accompanied by a salad and it is also a delicious meatless dinner option.
Serves 2
Healthy Spanish Tortilla – Ingredients
1 tablespoon extra-virgin olive oil, divided
1 small onion, thinly sliced
1/2 yellow bell pepper, chopped
1 medium sweet potato
5 large eggs
1/4 cup fresh parsley, chopped
1/4 teaspoon sea salt (or to taste)
1/4 teaspoon freshly ground pepper
Water, enough to cover the potatoes in a pan (the quantity depends on the size of your pan)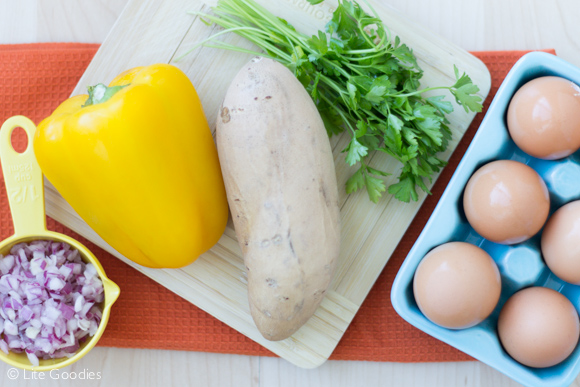 Healthy Spanish Tortilla – How to prepare
Cut the potato in 1 inch pieces, cook them in boiling water for around 7 minutes, or until they are soft. Rinse and set aside. Meanwhile, lightly whisk eggs, parsley, salt and pepper large bowl. Set aside.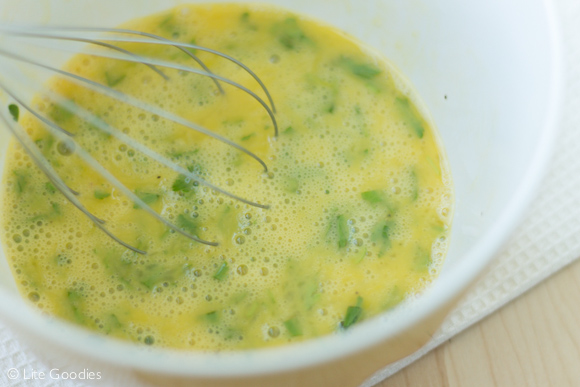 In a nonstick skillet heat 1/2 tablespoon oil over medium heat. Add onion and yellow bell pepper and cook them, stirring, for 5-6 minutes. Add potatoes,  and cook for 2 minutes more.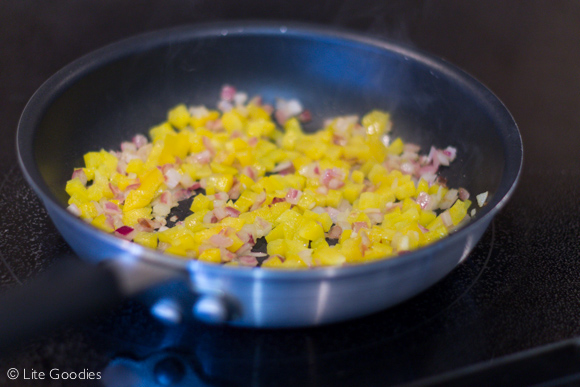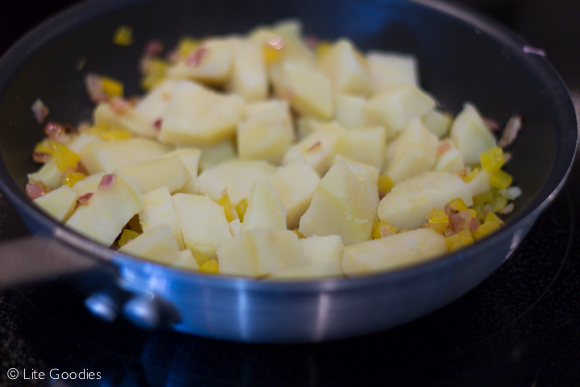 Pour in the egg mixture, cover and cook in low heat for around 7-8, or until the edges are set and the bottom is browned.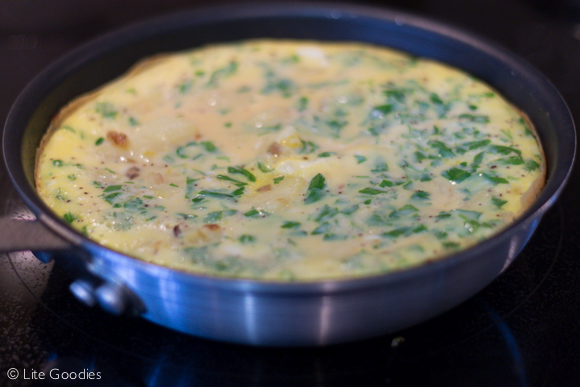 To flip the tortilla, run a spatula gently around the edges. Invert a plate over the pan and turn out the tortilla onto it. Add the remaining olive oil to the pan and spread it with paper towel, to avoid the tortilla to stick in the pan. Slide the tortilla back into the pan and continue cooking until completely set in the middle, 3 to 5 minutes.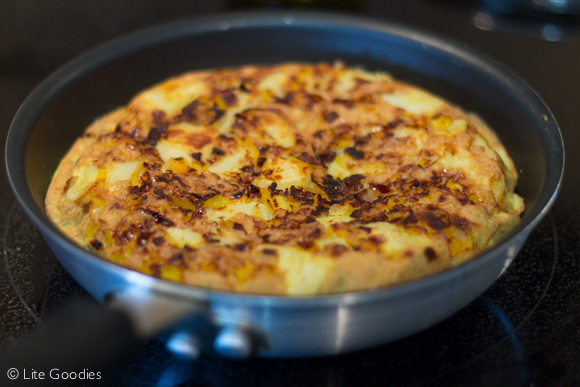 ¡Qué delicioso!