by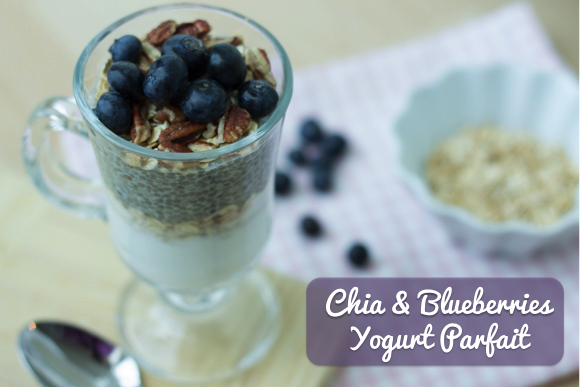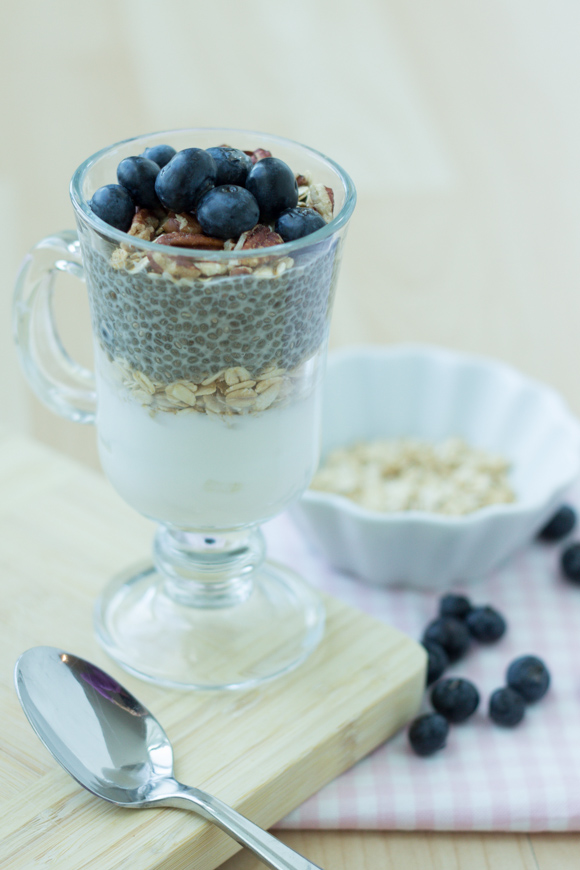 As I promised in my last post, this week's recipe contains chia seeds. This Chia & Blueberries Yogurt Parfait can be your after workout snack, on-the-go breakfast or even a dessert! It's super healthy: because it contains greek yogurt, oats, chia and blueberries, it is full of fibers, omega 3, antioxidants and protein.
Serve 4 portions
Chia & Blueberries Yogurt Parfait – Ingredients
For the Chia "pudding"
1/4 cup chia seeds
1 cup unsweetened coconut milk (you can actually use any milk)
Juice of 1/2 lime
1/4 cup organic honey
1/2 cup blueberries
1/4 teaspoon vanilla extract
For the Yogurt Parfait
1 cup vanilla greek yogurt
1/2 cup rolled oats
1/4 cup blueberries
1/4 cup walnuts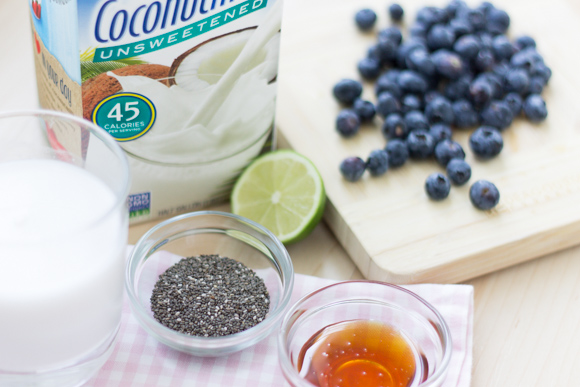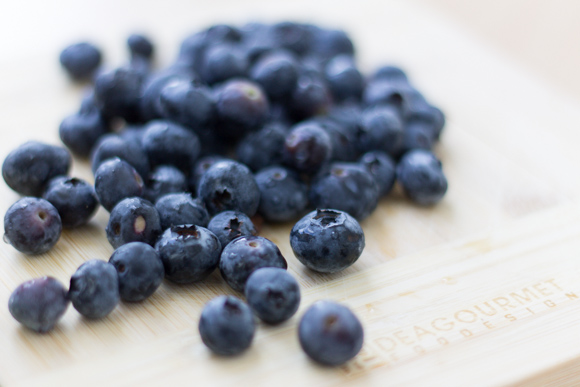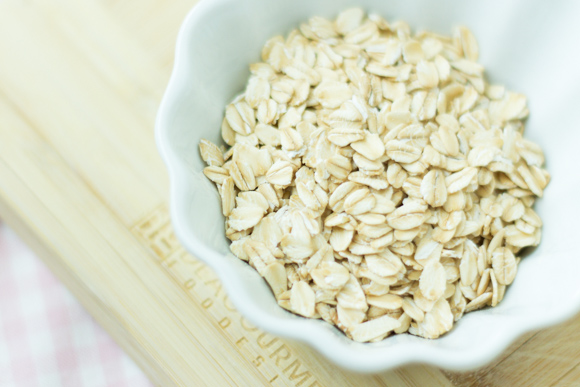 Start preparing chia seed's pudding. Place chia seeds in a container with lid. Add the coconut milk, vanilla extract, honey, lime juice and blueberries. Whisk to combine. Cover and refrigerate for at least 4 hours, stirring occasionally. I recommend letting the pudding rest in the refrigerate overnight.
Before layering your parfait, stir the pudding to make sure there aren't any lumps. Spoon greek yogurt into glasses, layer rolled oats and chia pudding. Garnish with extra oats, walnuts and blueberries.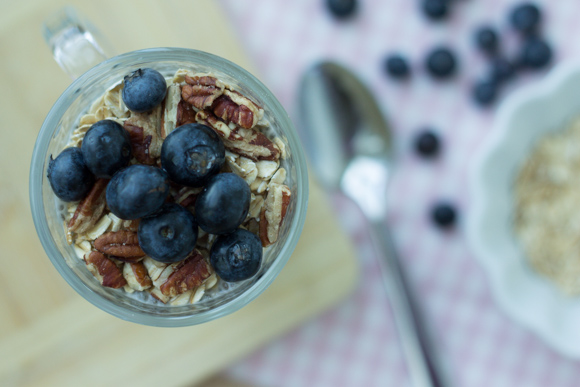 This recipe is super versatile. You can use other kinds of milk, fruits, greek yogurt flavors and nuts. Maybe a strawberries and almonds version will taste delicious too. :)