by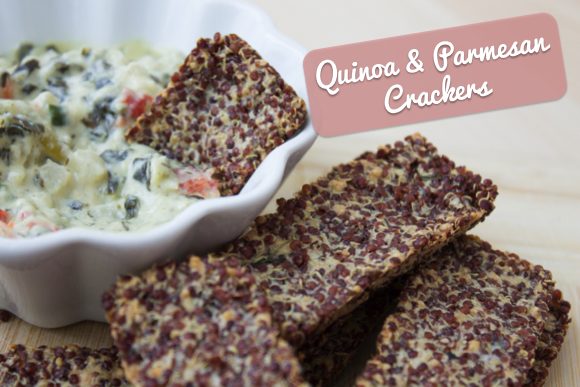 Hi everybody! This recipe is ridiculously easy to prepare and it is a great option to serve as appetizer, accompanied by some dip, to eat as snack, before workout, at work, etc. The red quinoa and parmesan cheese taste perfect together… and yes, these crackers are crunchy! Because they are prepared with cooked quinoa and no flour at all, they are high in protein, low-fat, gluten-free, wheat-free and completely healthy.
They are also a healthy alternative to packaged crackers, usually full of preservatives and refined carbs. :).
Serve 12 crackers 
Quinoa & Parmesan Crackers Recipe – Ingredients
2 cups cooked quinoa (room temperature or cool)
1/4 cup parmesan cheese
1 egg yolk
1 tsp fresh thyme
Salt to taste
Black Pepper to taste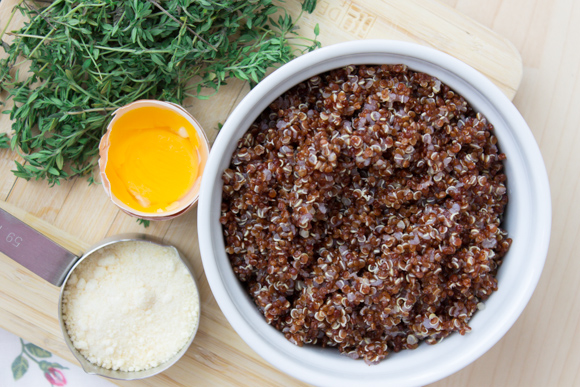 Quinoa & Parmesan Crackers Recipe – How to prepare:
In a bowl mix all ingredients thoroughly until they stick together and form a dough. You're gonna use a waffle deeper pan (or a cupcake pan) to bake the crackers. First, fill the bottom of each mold with the mixture (about 1 tablespoon). Press each one in order to well-set it. Bake it in 400F degree preheated oven for  25 minutes, or until the crackers turn golden-brown. Let them cool down for some minutes before serving.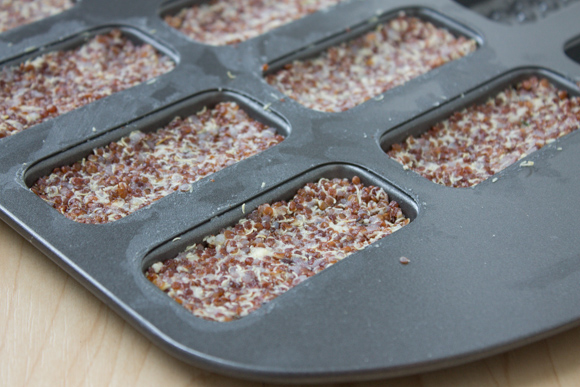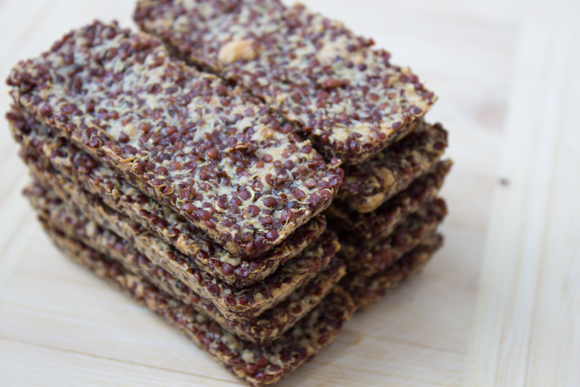 Serve with the dip you prefer. I've chosen a spinach & yogurt dip and it was delicious. You can also eat the crackers by themselves. They turn even crunchier after some hours … you can put then in a ziplock and have at work or school. It is a super healthy snack option ;).