by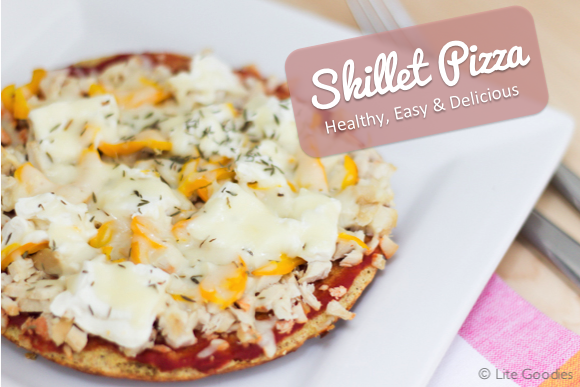 Yummy, yummy, yummy! It is all I can say about this Healthy Skillet Pizza Recipe. Ok, fine…  of course I have more things to tell you about this amazing dinner option: it is high in fibers, does not contain flour (yes, pizza dough without flour), it is high in protein, low-fat and it is a guilt-free pizza! Did I mentioned it is delicious?
Also, it is ridiculously easy to prepare … you don't even have to take time preparing the dough (don't need to wait until the dough has doubled in size, roll it out, etc).
I'm not sure if it is because I was craving pizza, but I think I'll have this Healthy Skillet Pizza Recipe for dinner all week long :P.
Healthy Skillet Pizza Recipe – Ingredients:
Serves 1 pizza – 10″ (you can use a bigger skillet if you prefer thinner pizzas)
For the dough:
4 tbsp oat bran
1 tbsp wheat bran
1 whole egg
1 egg white
1 1/2 tbsp fat-free greek yogurt (my favorite brand is Fage)
1 tsp baking powder
1 tsp dried garlic (optional)
1 tsp ground black pepper
* Coconut Oil for greasing
For the topping
1 cup diced chicken breast
1 1/3 cup shredded mozzarella – low fat
2 tbsp fat-free cream cheese
2 tbsp tomato puree
Finely sliced bell pepper – to taste
Fresh thyme to taste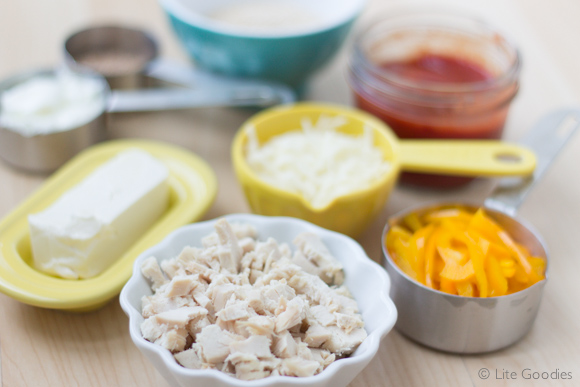 Healthy Skillet Pizza Recipe -How to Prepare:
In a mug mix together all dough ingredients. Pour the mixture into a 10-in skillet, previously greased with coconut oil. Put a lid on the pan and let the mixture cook in low heat for about 7-10 minutes, or until the dough starts crisp a bit at the bottom and turns firm on the top (you don't want the topping ingredients to be "absorbed" by the dough).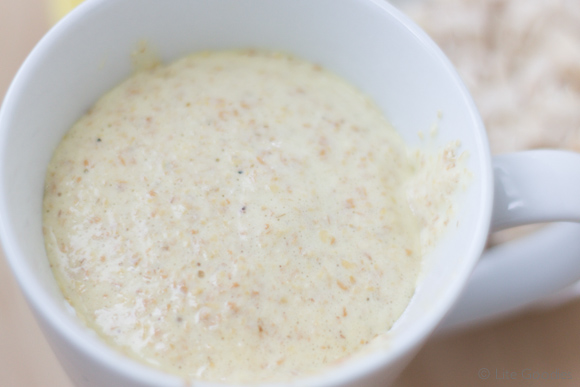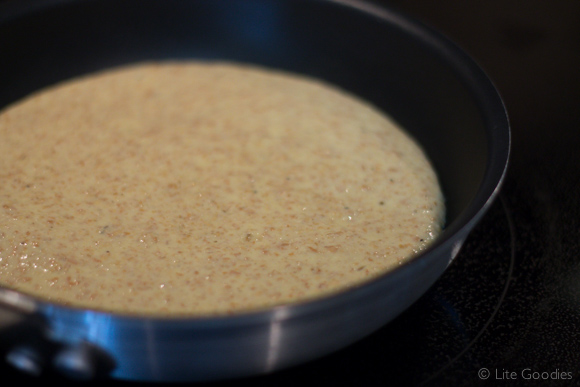 Spread tomato puree over dough. Layer chicken, and bell pepper over sauce and spoon cream cheese portions. Sprinkle with mozzarella cheese and thyme.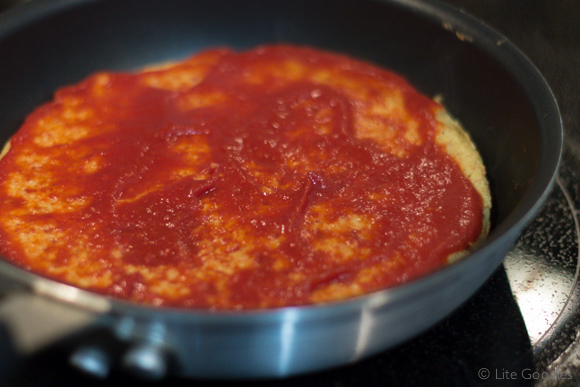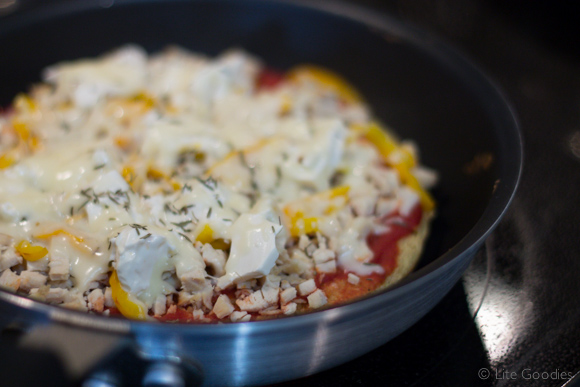 Cover and cook over low/medium heat for 15 minutes or until crust is brown on bottom and cheese is melted. Serve immediately.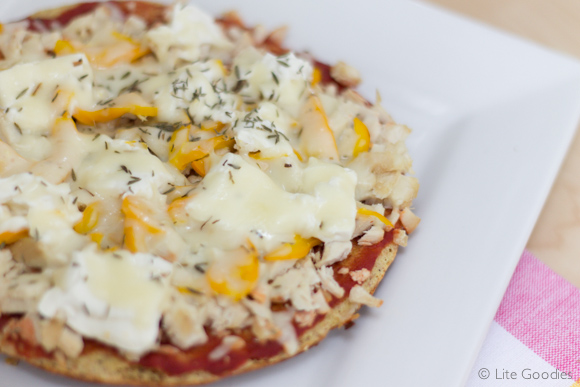 Seriously, I love this recipe! And it is so versatile … you can prepare different topping versions using your favorite ingredients :).