by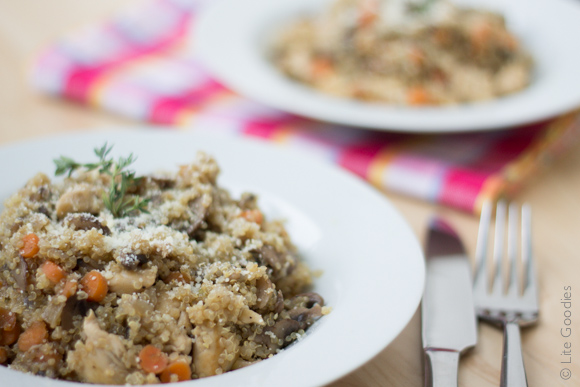 This Quinoa Couscous with Chicken & Mushrooms Recipe is mouthwatering! I love the smell of thyme and mushrooms cooking …  yummy :). It is easy to prepare, rich in protein, gluten-free, potentially lactose-free (I use parmesan cheese for garnishing, but it is optional), super low-fat and packaged with good nutrients! This recipe is a great option for a weekday dinner.
Serves 2 portions
Quinoa Couscous with Chicken & Mushrooms Recipe – Ingredients:
1 and 1/2 cup quinoa, cooked
1 organic/free-range chicken breast (boneless and skinless), cut in small pieces
1/2 cup carrots, cut in small pieces
8 oz crimini mushrooms, stems off and sliced
1/2 chopped onion
1 cup organic/free-range low-sodium chicken broth
Fresh thyme to taste
Fresh Black Pepper to taste
Sea salt to taste
2 teaspoons coconut oil
Parmesan cheese for garnishing (optional)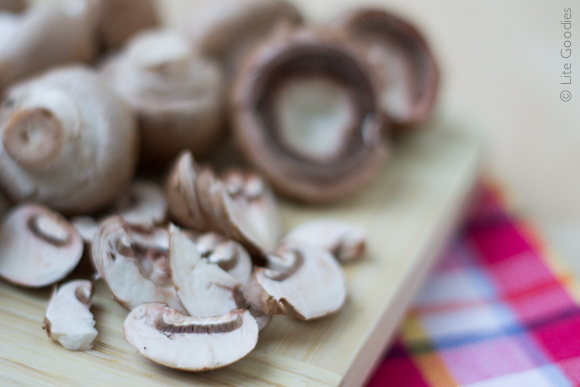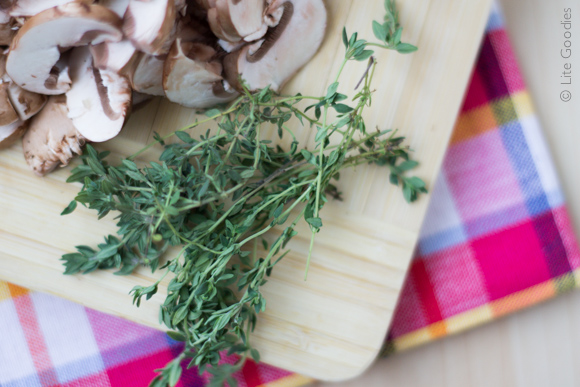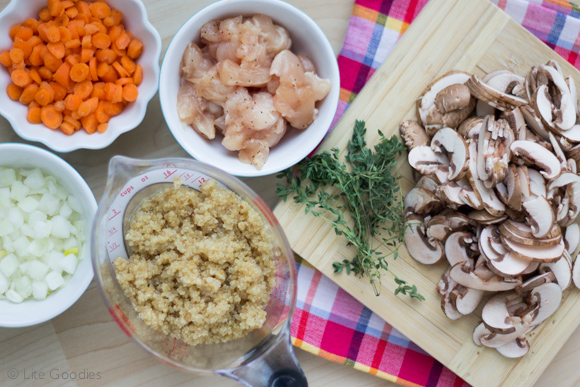 Quinoa Couscous with Chicken & Mushrooms Recipe – How to prepare:
Season the chicken breast with salt and pepper to taste. Set aside. In a skillet pan, over hight hit, melt 1 tsp coconut oil. Add seasoned chicken breast to the skillet pan and sauté, stirring often, for 7-10 minutes, or until golden. Remove from the skillet and set aside.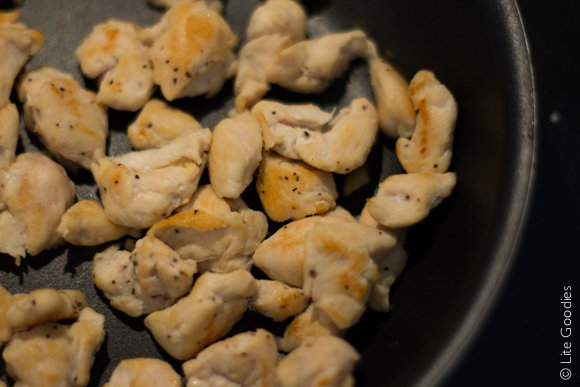 Use the same skillet  to prepare the sauce. Add 1 tsp coconut oil and sauté the onions until translucent.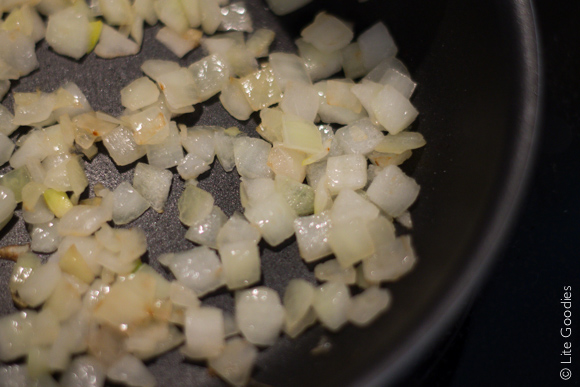 Add mushrooms, carrots, thyme, salt and pepper to taste.  Cook it for about 5-7 minutes, stirring often. Add chicken broth, cover the skillet and let it cook for 10-15 minutes, until the mushrooms softened.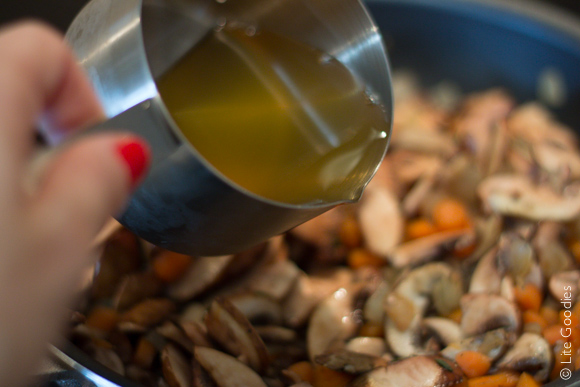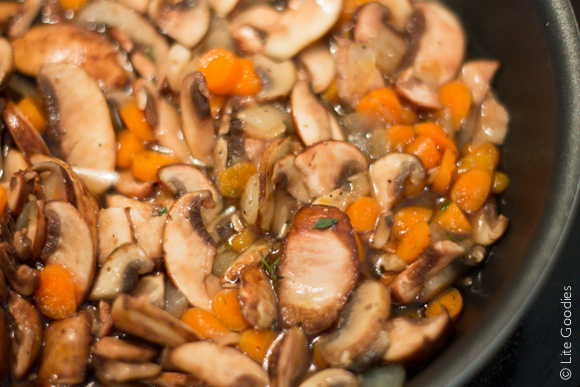 Now you're gonna put the chicken back into the pan. Let it cook for 5 minutes to incorporate the sauce flavor. Taste and add more salt or pepper, if necessary. Add cooked quinoa and gently mix the couscous until all ingredients are truly combined. Serve and garnish with parmesan cheese and some extra thyme. Voilà! The mouthwatering and healthy meal is ready!