by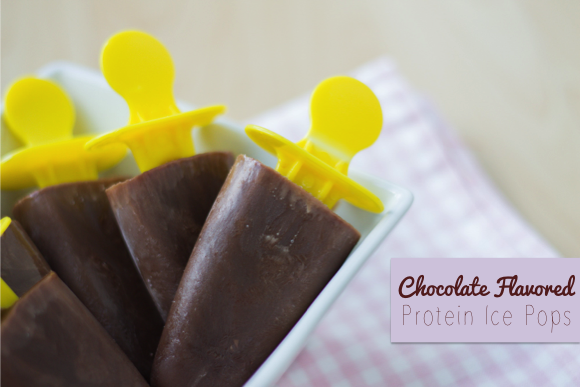 Spring is knocking on the door and I am super excited about the possibility of cooking seasonal recipes! Last weekend I prepared these delicious Protein Ice Pops – Chocolate Flavored. They are sooo good, easy to prepare and a great option when you crave something sweet but don't wanna mess your diet. Because they are made with protein powder, cocoa and fat-free milk, they are super low in fat and also low-carb. Perfect, aren't they?
If you don't have a favorite protein powder, my suggestion is the Designer Whey. Usually I buy it at Trader Joe's and my favorite flavor is the chocolate one. The Designer Whey is low-calorie (all other brands are high in calories), gluten-free, super low-fat and high in protein, if compared with other brands. In addition, I really like the flavor.
Protein Ice Pops – Chocolate Flavored: Ingredients
1 and 1/2 cups fat-free milk
1/4 cup fat-free dry milk
1 scoop whey protein, chocolate flavored
1 tbsp unsweetened cocoa powder
1/4 tbs coconut extract
1 package Stevia or Sucralose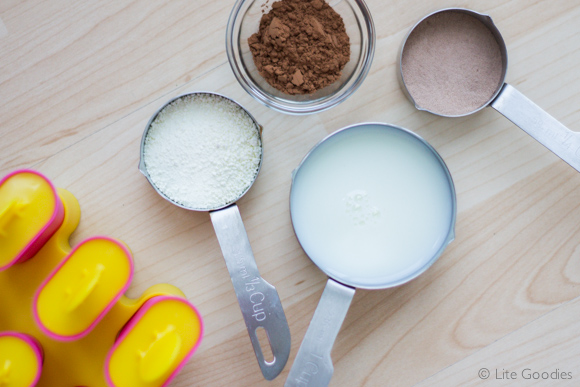 Protein Ice Pops – Chocolate Flavored: How to prepare
Put cocoa and protein powder in a small sauce pan. Add a little bit milk (around 4 tbsp) and mix the 3 ingredients together, until truly combined. Our goal is to incorporate cocoa and protein powder to create a base cream.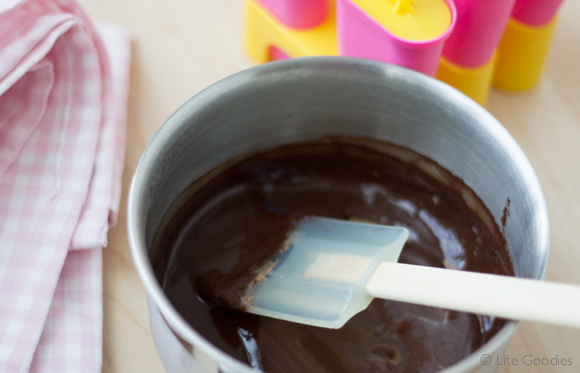 Bring the pan to heat (the lowest possible). Add the dry milk + 4 tbsp milk  and whisk until all ingredients are truly incorporated. Put the remaining milk into the pan, add coconut extract and stevia/sucralose. Keep stirring for about 3 minutes. You don't want any lumps, so stir constantly with a silicone spatula to keep lumps from forming.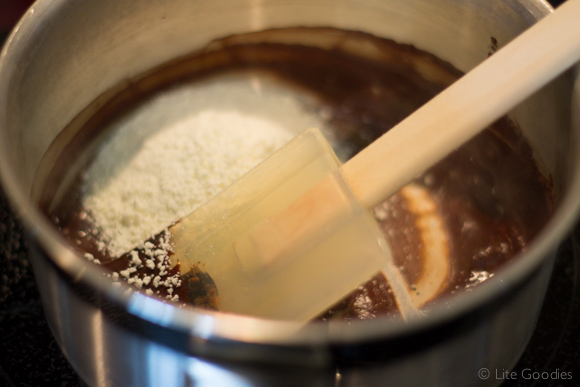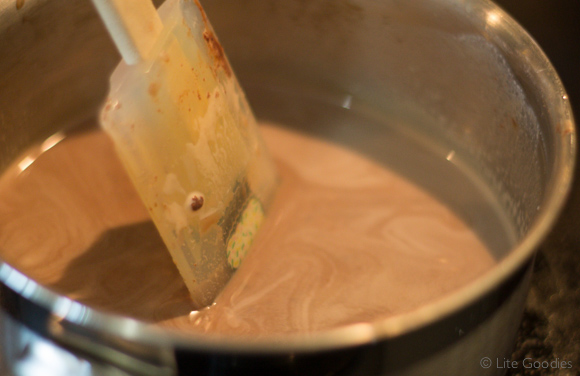 To make sure the mixture is completely out of "impurities" we are gonna strain it before putting into the molds.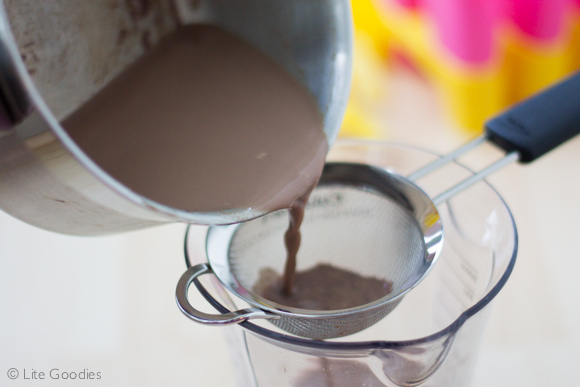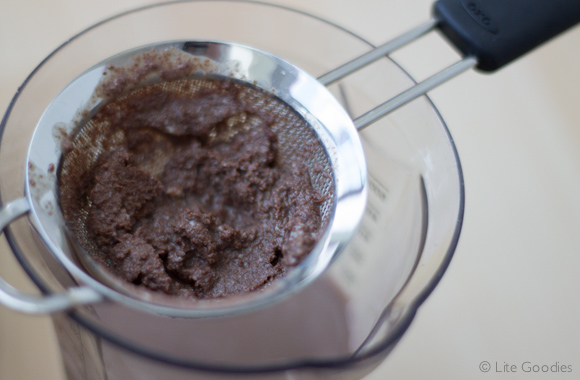 Now you only have to put the mixture into the molds and let it in the freezer for at least 2-3 hours.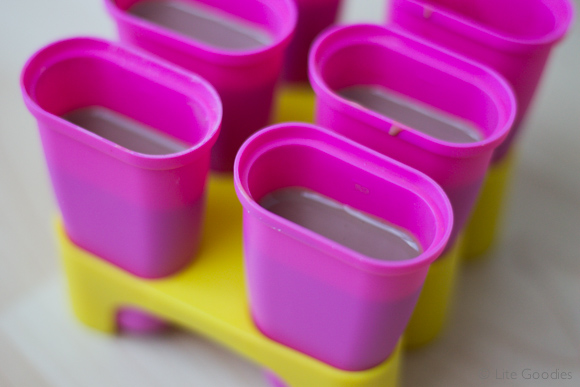 Ta-dahhhhh!!! It's ready! The flavor and the texture are pretty good. The coconut extract makes it more delicious! If you prefer, you can use vanilla, chocolate, banana or almond extract too.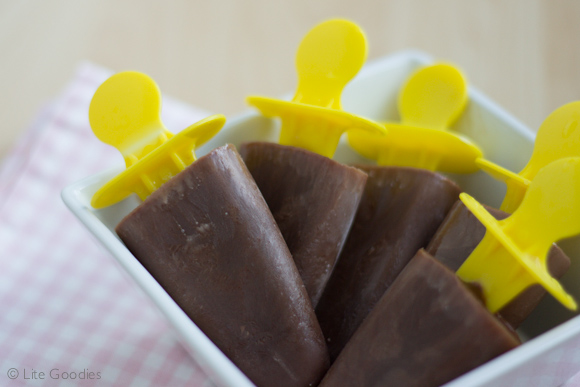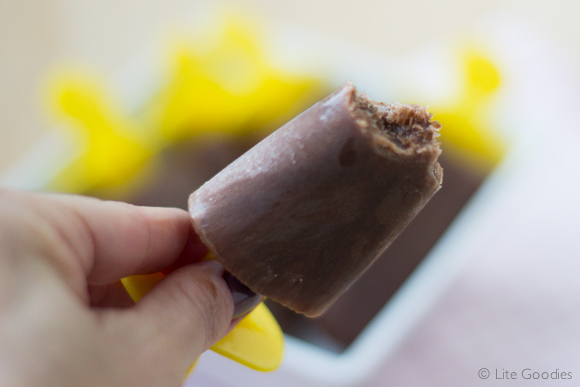 Enjoy your spring :D