by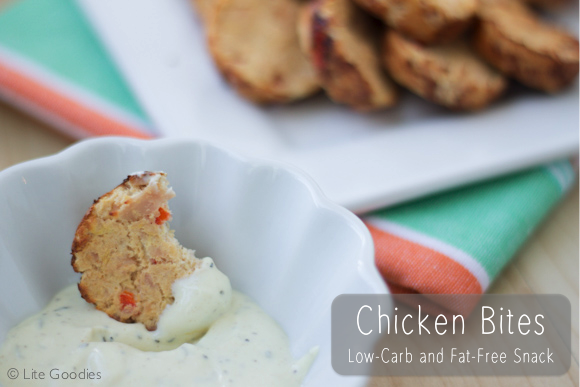 Hi everybody! This Chicken Bites Recipe is inspired in 2 other snacks I've cooked before: Quinoa Bites and Homemade Chicken Nuggets. I have to tell you that I am kind of addicted to it… hahaha. I really like snacks, and this one is fat-free and low-carb, in other words: it is guilt-free! Lately I've been preparing it every other day! Couple weeks ago my husband and I went to a ski resort to spend the day practicing snowboard…. guess what I packed for lunch? Yes, Chicken Bites!
In addition, it is super versatile! You can add vegetables, different kinds of seasonings, etc. I've already tried many versions and all of them worked pretty well. This time I've made a "plain" version, which matches perfectly with the dip I prepared. I hope you guys like it.
Serves around 24 bites
 Chicken Bites Recipe – Ingredients:
For the bites
– 2 chicken breasts, cooked (you can find a recipe here)
– 1/2 cup diced turkey breast
– 1/4 cup diced red bell pepper
– 1/3 cup fat-free cream cheese (if you are celiac, check the label when buying cream cheese)
– Salt to taste (caution: the cream cheese and the turkey breast are already salty)
For the dip
2 tablespoons fat-free greek yogurt
1 teaspoon organic mustard
1/4 teaspoon dry thyme
Black Pepper to taste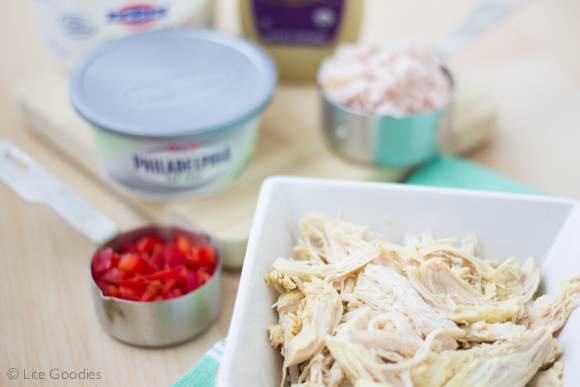 Chicken Bites Recipe – How to Prepare:
In food processor or in a blender chop the chicken breast until truly diced. I used the "food chop" function in my blender.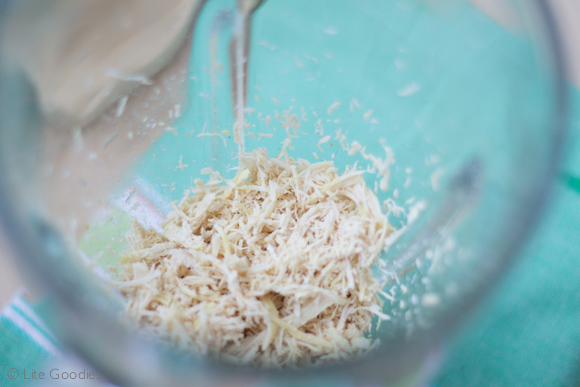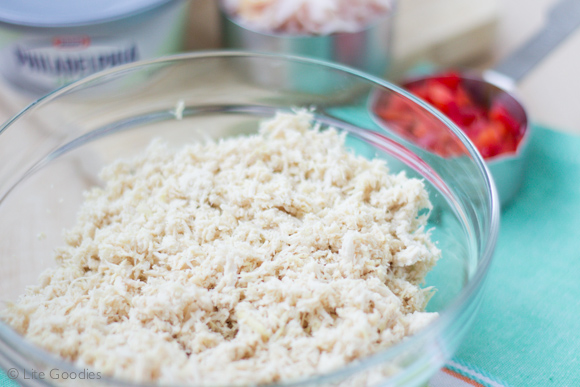 Put the chopped chicken in a bowl and combine turkey breast, pepper, cream cheese and salt. Using your hands, mash these ingredients until it turns into a dough. Try and add more salt if necessary.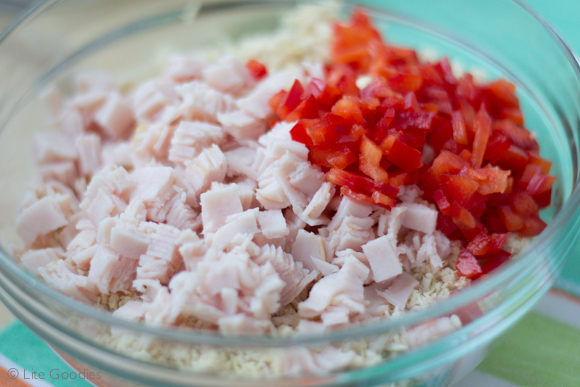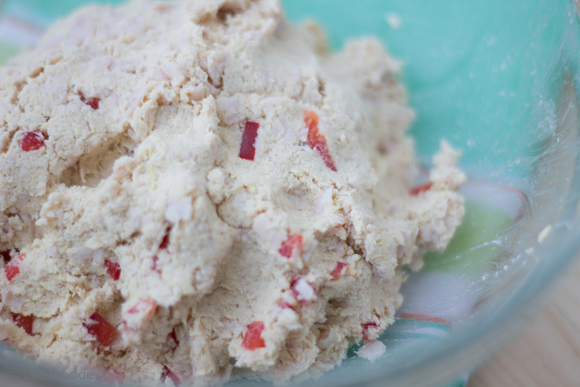 You're gonna use a mini cupcake pan to bake the bites. First, fill the bottom of each cupcake mold with the mixture (about 1 teaspoon). Press each one in order to well-set it. Bake it in 400F degree preheated oven for  15 minutes, or until the bites turn golden-brown.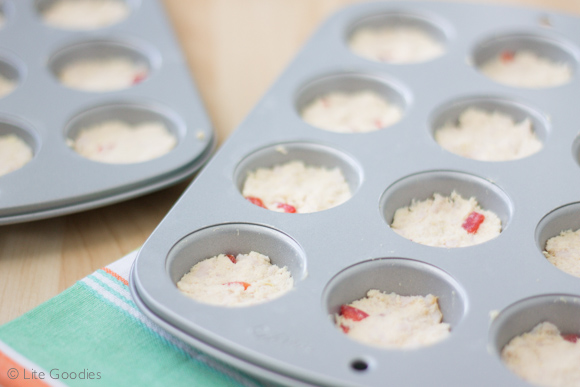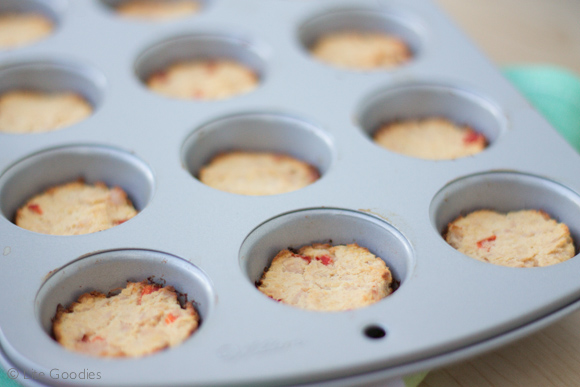 After ready, let it cool down for 5 minutes before removing from pan. It's gonna prevent cracking. Meanwhile, you can prepare the dip, which is pretty simple: only combine the 4 ingredients until they incorporate.
It's gonna be delicious and super healthy. Enjoy your guilt-free snack :D