by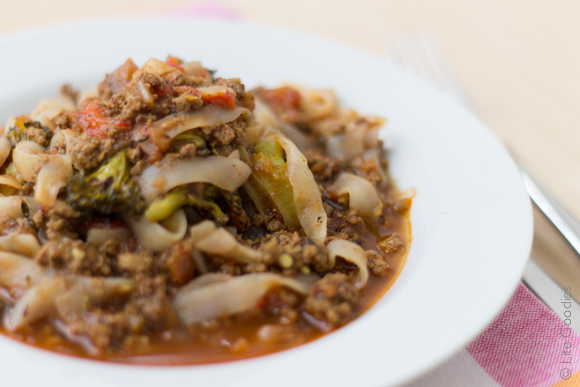 Do you know the miracle noodle? It does exist and it is really a miracle! Shirataki noodle is an excellent and versatile carb free food which has very few calories. Yes: PASTA WITHOUT CARBS! You can find these noodles in different shapes and sizes, my favorite one is the fettuccine. Of course it does not taste like an italian pasta, but its texture is pretty similar to a "real" noodle and if you prepare it carefully you'll not taste the difference.
I have to tell you that I tried many recipes using this ingredient and the Shirataki Noodles with Meat & Veggies Spicy Sauce is the best! The sauce is full of flavors, smells delicious and the noodle texture gives your low-carb week day dinner a festive air. It's also gluten-free, lactose-free, low-fat and low-carb.
serve 2 portions
Shirataki Noodles with Meat & Veggies Spicy Sauce – Ingredients:
– 1 package shirataki noodle
– 1lb lean ground beef
– 1/2 red bell pepper, diced
– 1/2 onion, diced
– 1 cup broccoli florets, cut in small pieces
– 1 cup eggplant, diced
– 1/2 cup tomato pureé
– 1 cup organic low sodium chicken broth
– Salt to taste
– 1/4 teaspoon ground black pepper
– 1/4 teaspoon turmeric
– 1/4 teaspoon thyme
– 1/4 teaspoon cumin
– 1/2 teaspoon 7 spice powder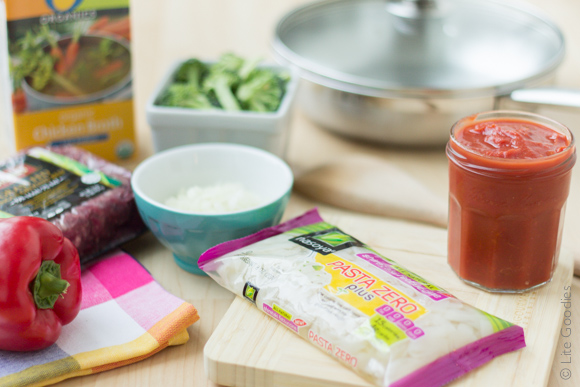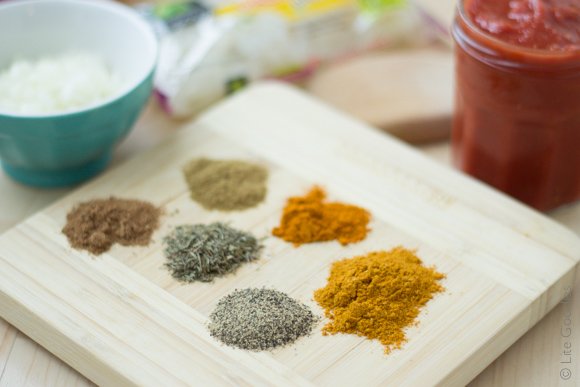 Shirataki Noodles with Meat & Veggies Spicy Sauce – How to prepare:
In a frying pan sauté onions and red bell pepper (I didn't use any fat). Cook them for about 2-3 minutes.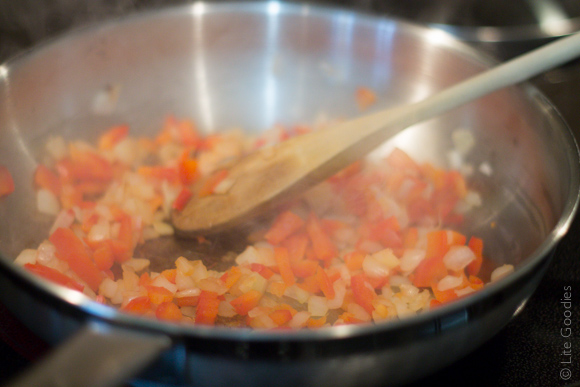 Add ground beef and seasonings (cumin, turmeric, curry, salt, black pepper, 7 spice powder) and braise it for around 20 minutes, or until completely cooked. Try it and add more salt if necessary (if it starts sticking in the pan, add a little bit chicken broth or water).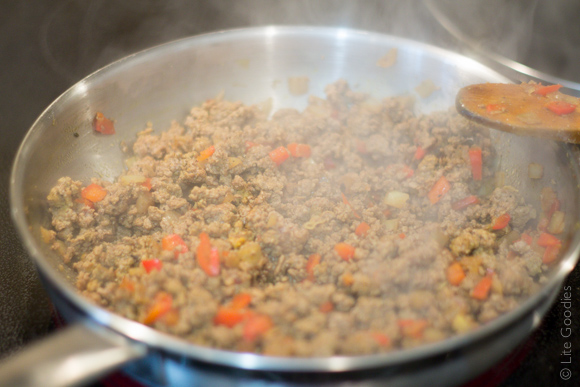 Add tomato puree, chicken broth, broccoli and eggplant. Mix everything together and cook in low-heat for about 10-15 minutes, to enhance the flavor.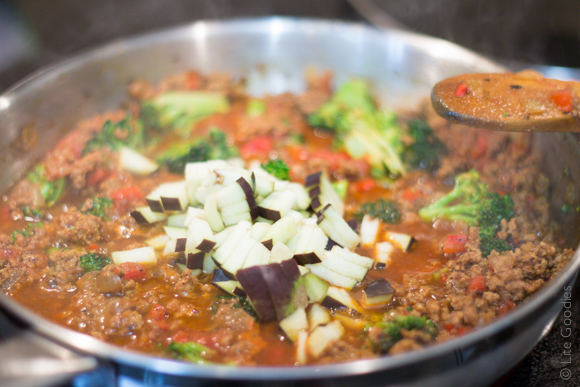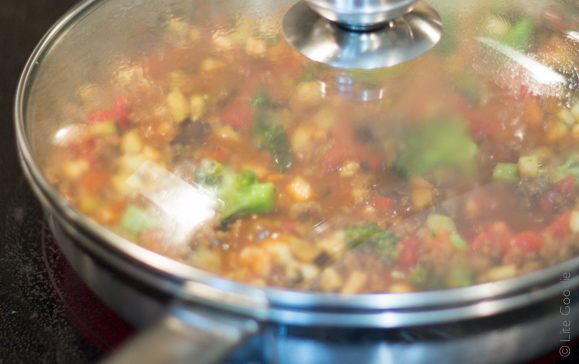 Meanwhile, drain the noodle. Shirataki noodle comes wet and liquid's flavor is "weird"… you want to wash the noodle completely. This step is important … I'm telling you, it will make all the difference.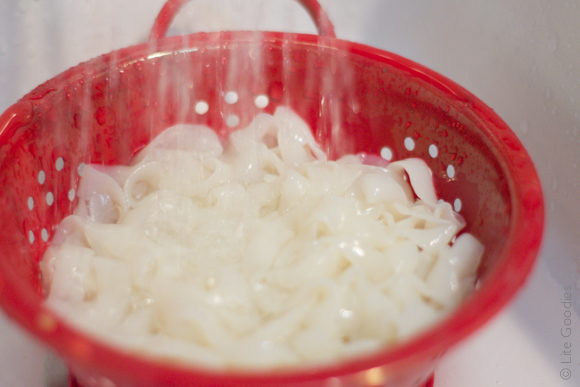 When the sauce is ready, add noodles to the pan. Mix everything and serve… it's ready!!