by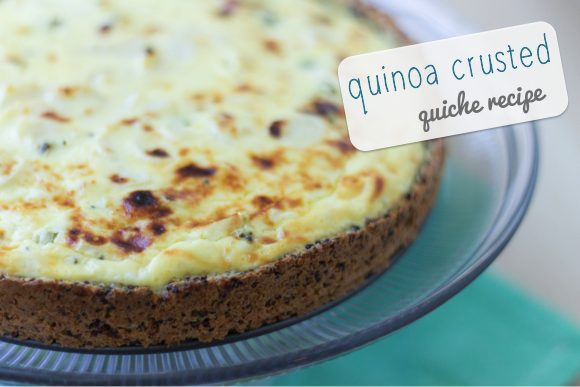 This Quinoa Crust Quiche Recipe is amazing: gluten-free, wheat-free, low-fat and low-carb (if compared with traditional flour crusts). It is inspired in a friend's recipe (thanks, Bibi!), super easy, healthy and DELICIOUS! For the quiche filling I've chosen hearts of palm and broccoli, but you can substitute it with other vegetables, like cherry tomato, spinach, mushrooms, leek, carrots…. or even make a chicken or ham version.
Also, today I am gonna introduce an ingredient here on Lite Goodies: kefir spreadable cheese. I am in love with it! It is made by draining whey from yogurt (kefir), it is thick and creamy and a healthier alternative to regular cream cheese, full of probiotics :D. Have you ever tried?
Quinoa Crust – Ingredients:
2 cups cooked tricolore quinoa
1 tablespoon kefir cream cheese
1 egg yolk
Quiche Filling – Ingredients:
3 eggs
1 cup crumbed queso fresco
1/2 cup kefir cream cheese
1/2 cup 2% reduced fat mozzarella
1/2 cup fat free plain yogurt
1 cup chopped hearts of palm
1 cup chopped broccoli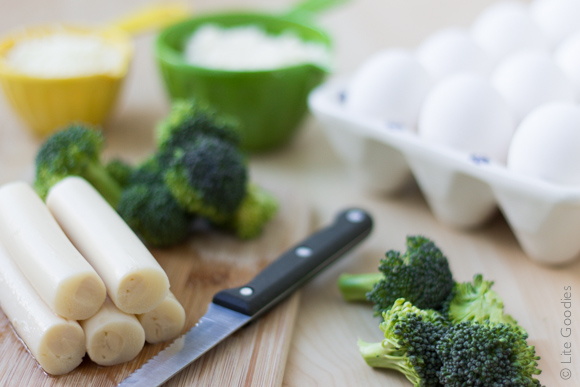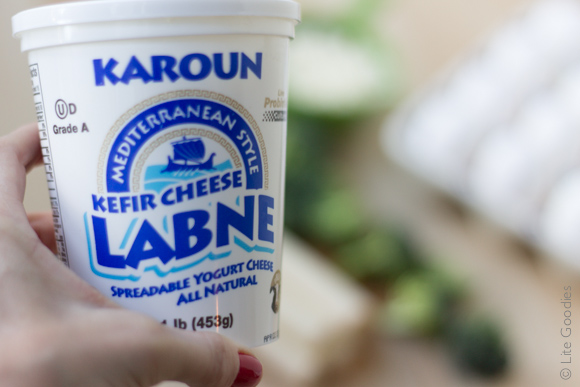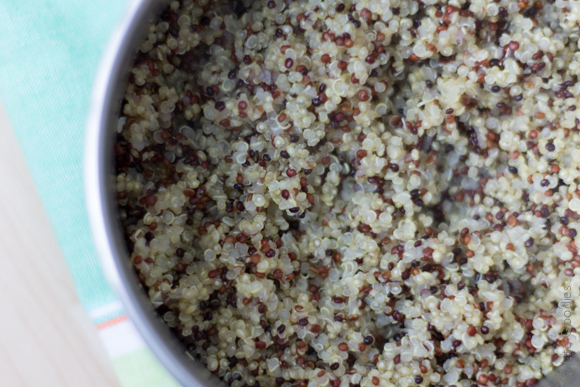 How to Prepare: 
Quinoa Crust:
Preheat oven to 400 degrees F. In a bowl mix together cooked quinoa, kefir cheese and egg yolk until thoroughly combined. Cover it and let it in the fridge for 1 hour. Press quinoa crust mixture into bottom and up sides of a 9-inch pie pan with a removable bottom (previously greased with cooking spray). While you prepare the filling, start baking the crust (about 7 min).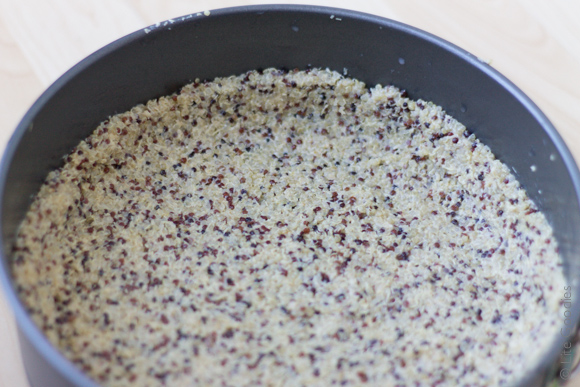 Quiche filling:
Beat eggs in a bowl using a hand blender. Add all remaining ingredients and mix together until truly combined.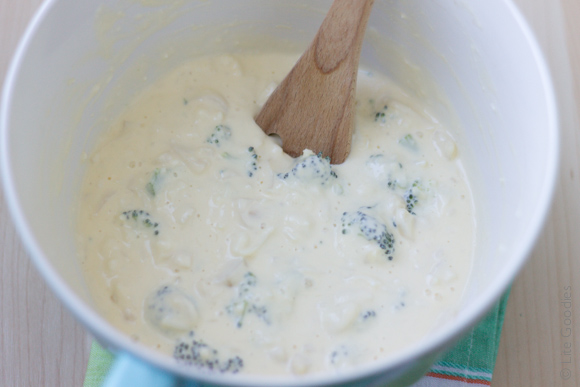 Pour the quiche filling into the crust and bake it for 35-40 40 minutes, until a knife inserted near the center comes out clean and crust is golden brown.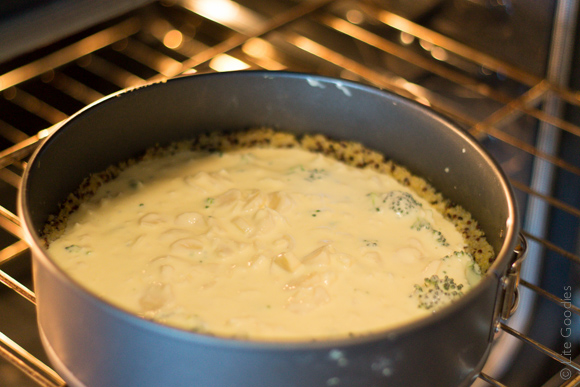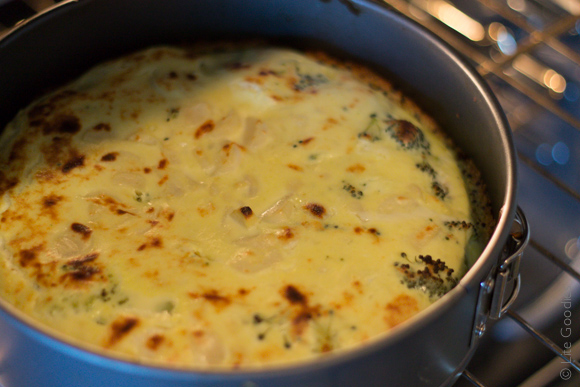 Yummy! Perfect recipe for a light dinner or to have in a meatless monday.