by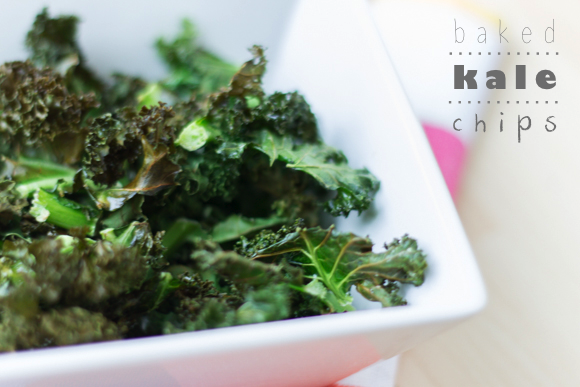 This Baked Kale Chips Recipe is ridiculously easy, but I'll confess I took two tries to get it right! I am not sure what happened in the very first time, but it was not as crispy as I was expecting and it was kind of burnt… hehehe. What did I do differently in the second time? Well, in the second time I added a parchment paper to the bottom of the baking dish. Maybe this is the reason it worked out … but honestly, I am not sure. My advise: If you don't want to push your luck, add the parchment paper :P.
This is a delicious snack option … crispy, crunchy and super healthy! Perfect for those days you wanna be eating in front of the TV without worry about calories. Also, I have to mention the kale benefits: it is low-calorie, fat-free, high in fibers, iron, calcium,  vitamin A, C and K. In addition, kale is a great anti-inflammatory food, it is filled with powerful antioxidants and It is super detoxing.
Baked Kale Chips Recipe – Ingredients
– 10 oz kale – cut, washed and ready to use (if you don't like the pre-washed ones, you can use a bunch)
– Olive oil spray
– 1 teaspoon salt
– Pepper to taste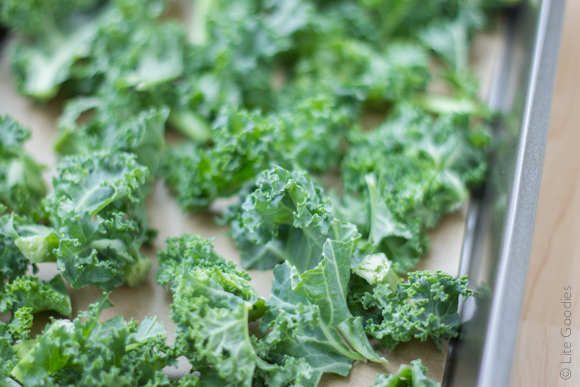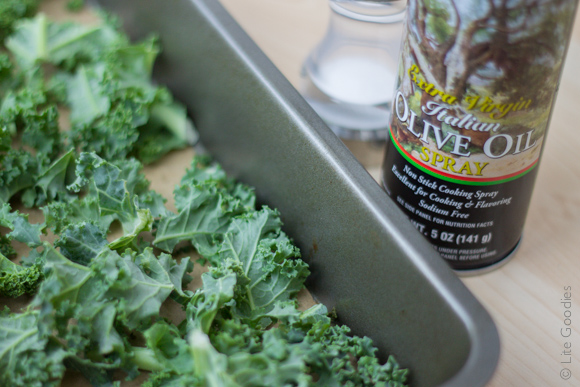 Preheat an oven to 350 degrees F. Line a baking sheet with parchment paper. If you choose to buy a bunch of kale you're are gonna have to prepare it: with a knife carefully remove the leaves from the thick stems and tear into bite size pieces. Wash and thoroughly dry kale with a salad spinner (it needs to be completely dry).  When ready, drizzle kale with olive oil and sprinkle with salt and pepper. Bake until the edges brown but are not burnt, 10 to 15 minutes.
Next time I'll add parmesan cheese on the top! I am pretty sure it's gonna be yummy :D.