by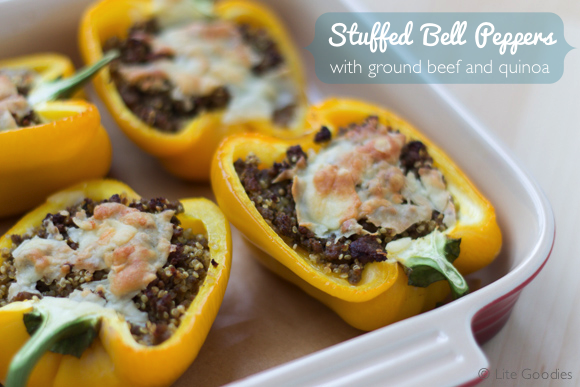 This Stuffed Bell Peppers Recipe with Ground Beef and Quinoa is inspired in a traditional Bulgarian dish called Palneni Chushki. I've tried it a while ago in a dinner prepared by a Bulgarian friend. Actually, my version is quite different … hehehe. Anyway, since I tried his stuffed bell peppers I've been thinking about a "healthier version".
The original recipe is prepared with white rice (yummy!), but I substituted this ingredient with quinoa and it worked pretty well! I love quinoa … and I am pretty sure you're gonna love it when you read these infos: 1 cup of cooked quinoa has about 40 fewer calories than the same amount of white rice, but this is not the biggest benefit. White rice has almost 15 times more carbs, quinoa provides more fiber and double the protein. In other words, quinoa will not only help you cut calories, but will fill you up so that you end up eating less. Quinoa! Quinoa! Quinoa!!!
Also, I didn't use the traditional Bulgarian seasoning … I chose the ones I had at home that day. You can always use the ones you prefer ;).
Stuffed Bell Peppers Recipe with Ground Beef and Quinoa – Ingredients:
2 yellow bell peppers, cut lengthwise and seeds removed
2 tablespoons olive oil
1 cup finely chopped yellow onion
1 Lb lean ground beef
1 tablespoon minced garlic
1 teaspoon herbs the provence
1/4 teaspoon cumin
1/4 teaspoon turmeric powder
salt to taste
ground black pepper to taste
1/4 cup parmesan cheese
1/2 cup mozzarella cheese
1/2 cup cooked quinoa (about 1/4 cup uncooked)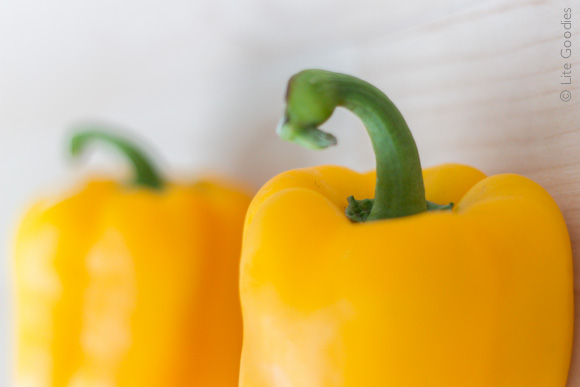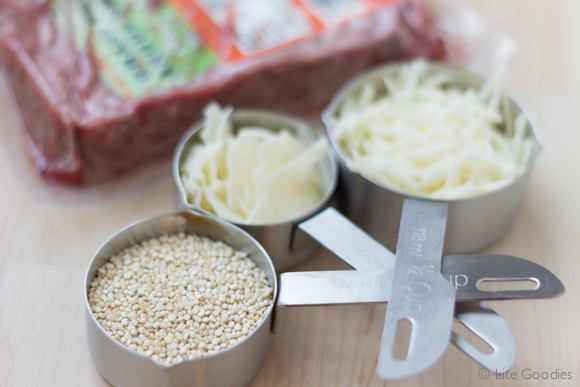 Stuffed Bell Peppers Recipe with Ground Beef and Quinoa  – How to Prepare:
In a large sauté pan or skillet, heat the oil over medium-high heat. Add the onions  and cook, stirring, until soft, about 3 minutes. Add the beef, garlic, herbs the provence, salt, black pepper, cumin and turmeric. Cook until the meat is browned, stirring with a heavy wooden spoon to break up the lumps, about 15 minutes. Add the cooked quinoa and mozzarella cheese (save a little bit for later, around 1/4 cup) and stir well. Remove from the heat and adjust the seasoning, to taste.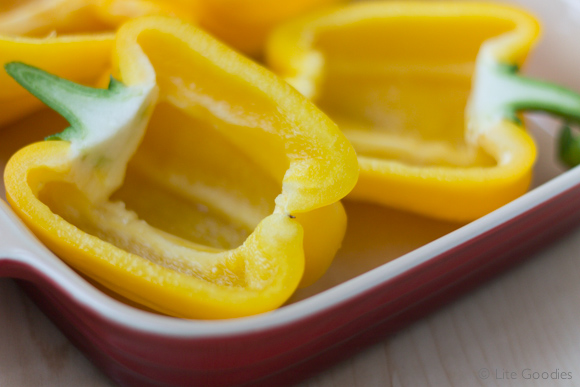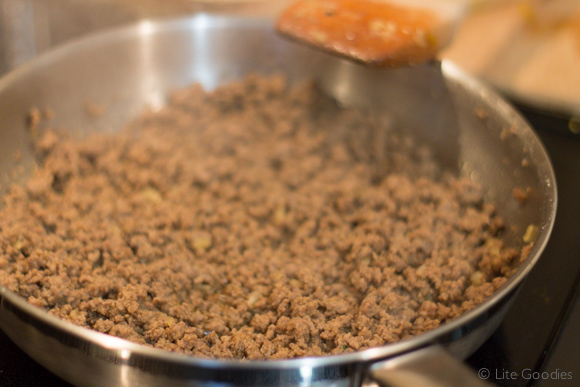 Place peppers in a baking dish lined with parchment paper. Add the remaining mozzarella cheese in the bottom of each pepper.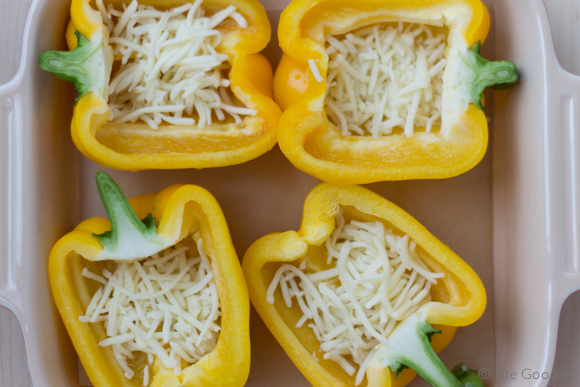 Stuff the bell peppers with the beef/quinoa mixture and top them with parmesan cheese.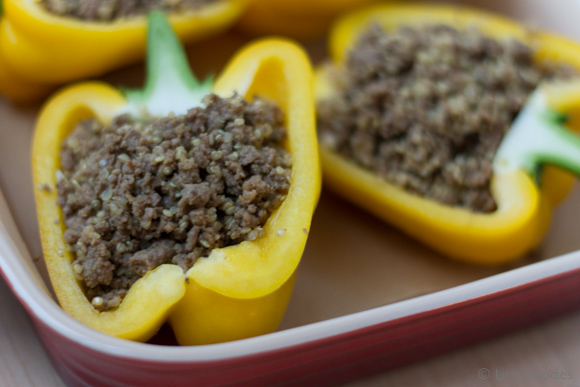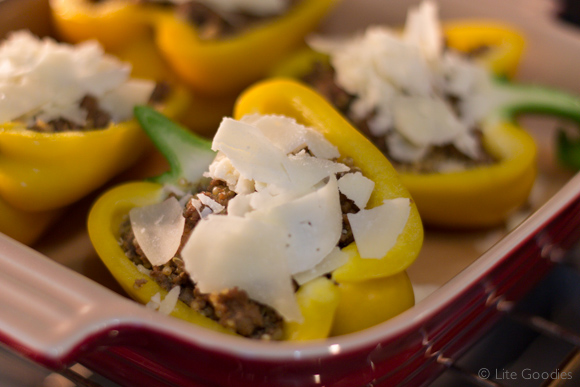 Bake until the peppers are very tender, 35 to 40 minutes.