by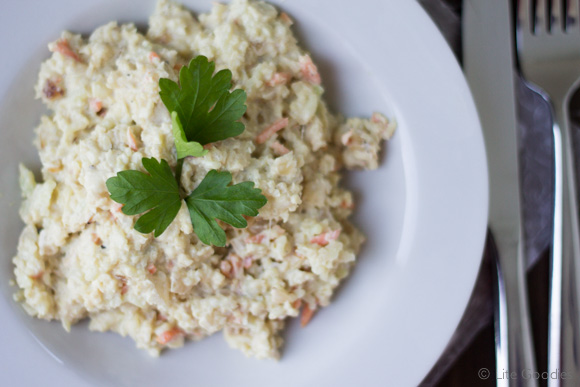 Hi everybody! Last week I shared in our Facebook Fan Page an article about the 7 foods we should be eating in 2014. The first one on the list is Cauliflower, a low-calories/low-fat vegetable, which also is high in protein and fiber. For this reason, Cauliflower is "the star" in Lite Goodies first recipe of 2014.
Do you love rice? I do! You'll be amazed how Cauliflower is a great substitute for rice … Cauliflower Risotto Recipe is delicious, vegetarian (but you can always add chicken, shrimp or turkey, I think it would taste great), low-carb, low-fat, gluten-free and guilt-free. Perfect for a Meatless Monday or a weeknight healthy dinner. I love it!
Cauliflower Risotto Recipe – Ingredients:
1 head cauliflower
cooking spray
1/2 cup diced onion
1/2 cup chopped carrots
1/3 cup grated parmesan cheese
1 garlic cloves (chopped finely)
1/4 fat-free cream-cheese
1/3 cup vegetable broth
Fresh parsley (for garnishing)
Salt and pepper (to taste)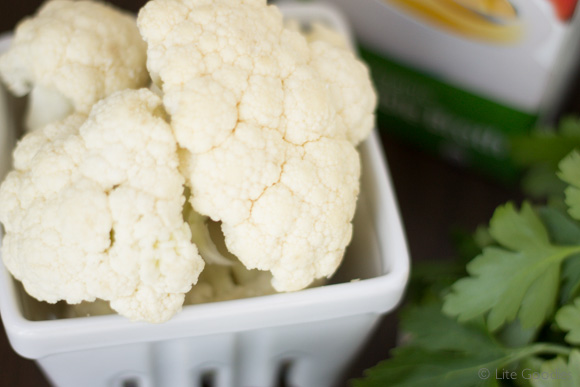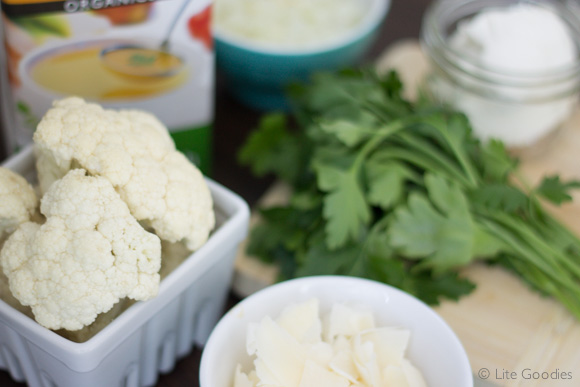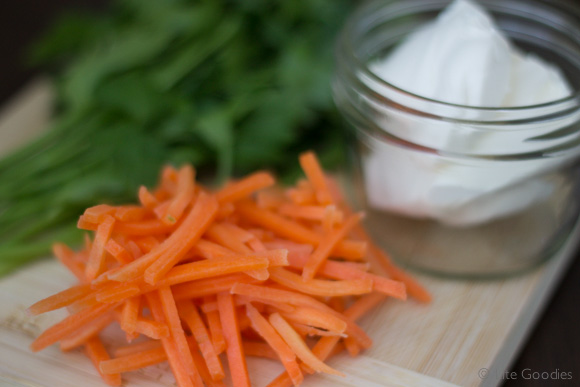 Cauliflower Risotto Recipe – How to Prepare:
In a food processor grind the fresh cauliflower (only the florets) until it is rice size.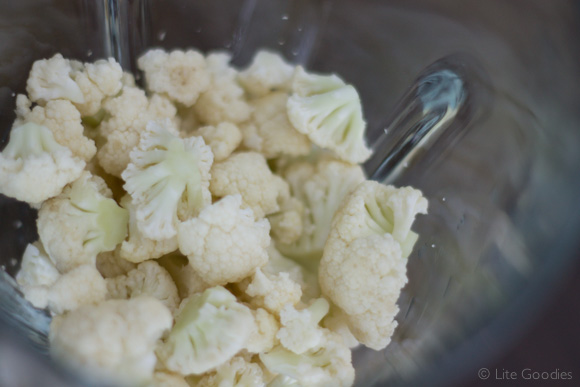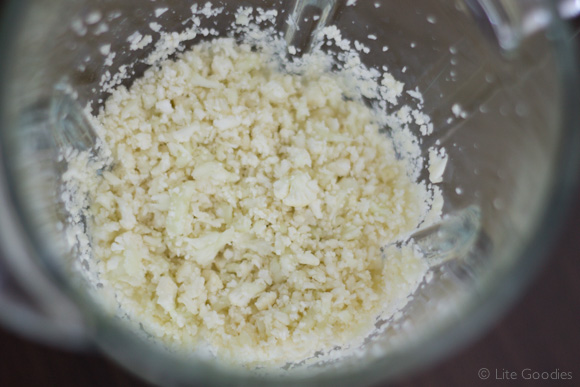 Steam or microwave for 4 minutes. Set aside. In a frying pan greased with cooking spray, sauté onion and garlic  until golden-brown (around 5 minutes). Add carrots and cook for 4 minutes.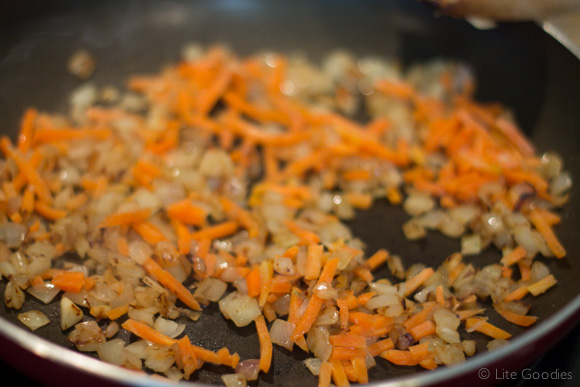 Add cauliflower rice, cream cheese, vegetable broth, salt and pepper. Cook until it starts to reduce, about 5 minutes, stirring gently. When ready, add parmesan and stir until the cheese is melted.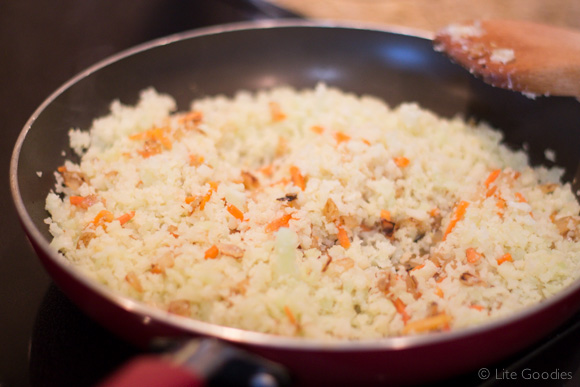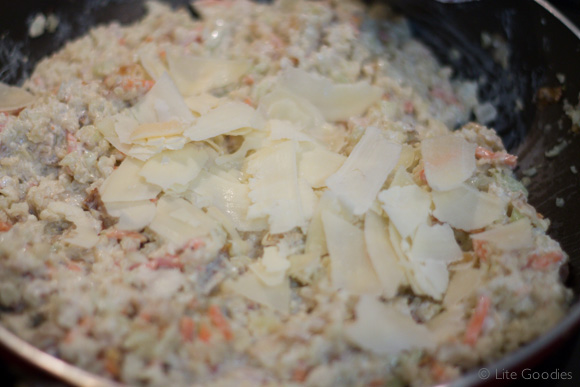 Ta-dahhhh! Your Cauliflower Risotto is ready! For serving, garnish with fresh parsley.
Because I am not a vegetarian, I served this risotto with an oven roasted tri-tip and a salad. As I told you before, you can add meat to the recipe. You can also add other vegetables (as zucchini, mushrooms, spinach, green-peas … etc).