by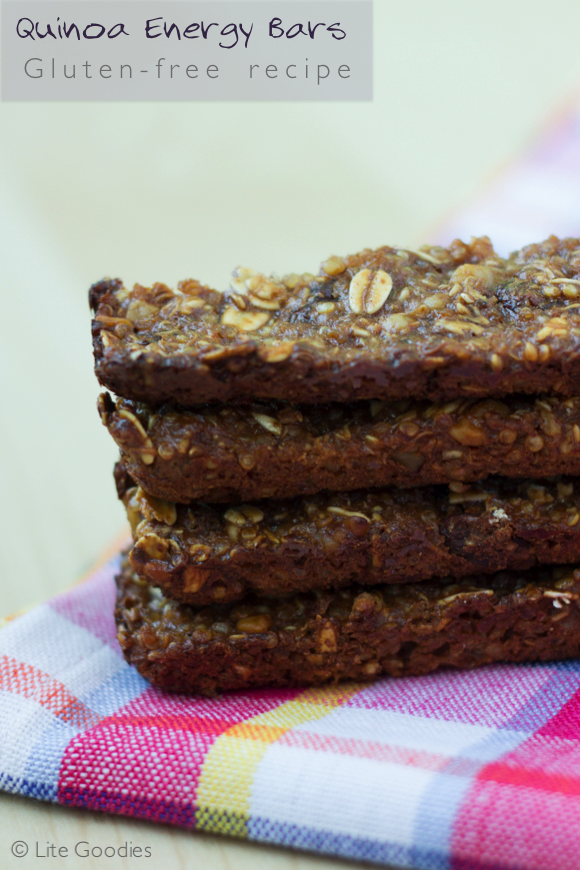 I've been completely busy in this last 3 weeks  … but I have a wonderful reason! My parents are visiting me (from Brazil) and they will be here in Seattle until Christmas. I am soooo happy …. only who lives away from family can truly understand me.
We are going out a lot, that's why I don't have the time to cook (and to write). For this reason, this week I'll share a recipe I cooked a while ago and I saved for a "busy" moment like this one.
This Quinoa Energy Bar Recipe is inspired in another homemade energy bar I posted here 5 months ago. It's is delicious, super healthy, easy to prepare and gluten-free. This recipe is  a good way to add quinoa to your diet. As I told you before, this pseudocereal has a great nutritional value and it is called "superfood". Go ahead, you should start eating quinoa today ;).
serve 6 bars (4 .25 inches/11cm length – by 2.5 inches/6cm width)
Quinoa Energy Bars – Ingredients:
1 cup cooked quinoa
1/2 gluten-free old fashioned oats
1/3 cup diced walnuts
1/3 cup raisins
1/2 cup honey
1 teaspoon vanilla extract
1 teaspoon cinnamon

Quinoa Energy Bars – How to Prepare:
Preheat oven to 300F. In a bowl mix all ingredients until the mixture is sticky and holds together.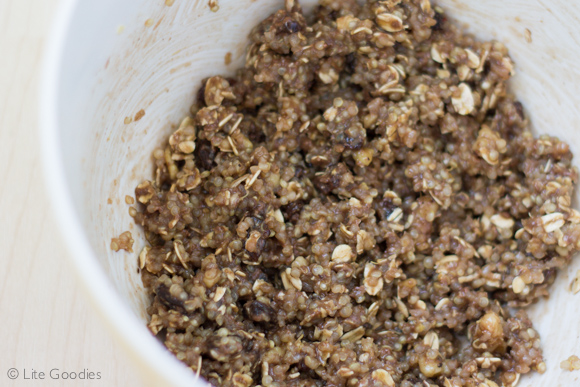 In a mini loaf pan press the mixture into the bottom of each rectangle. If you prefer, you can line a baking sheet with parchment paper, press the mixture in a big rectangle and cut it in pieces.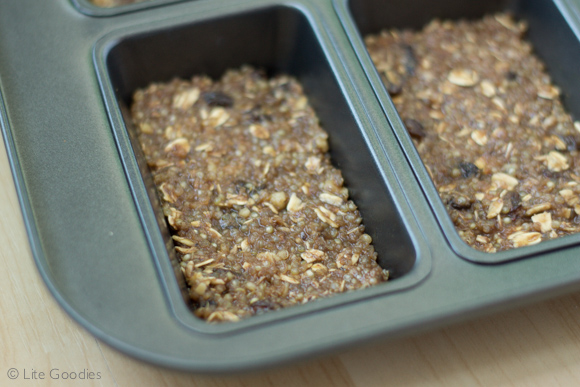 Bake for 20 minutes. Let them cool down before taking off from the baking pan.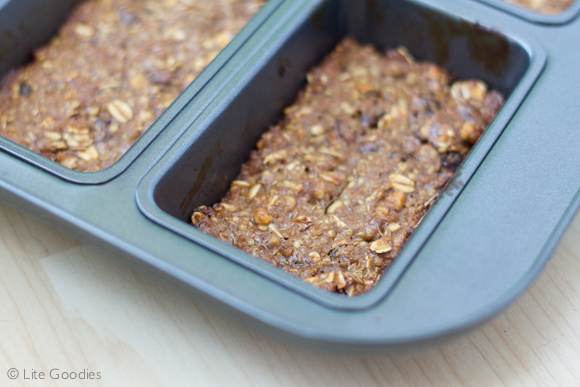 Tip: when the bars are hot or warm, they will be soft. But as soon as they cool down, they will be crunchy.