by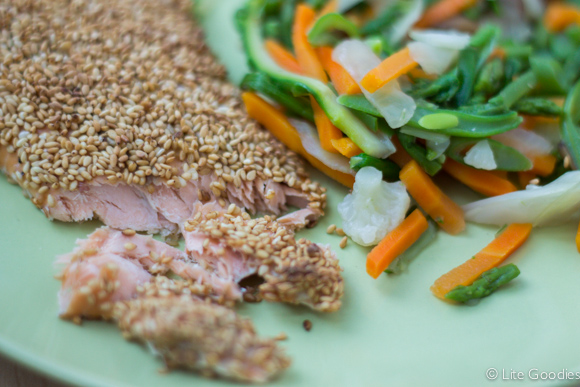 I'll confess … I didn't stop eating since Thanksgiving Day! The last 10 days have been a completely "feast". But I promised myself that starting today I'll be back to my healthy eating  habits ;).  To get my "diet" off to a good start I decided to post this delicious Sesame-Crusted Salmon Recipe.
This recipe is super easy to prepare, gluten-free and full of flavor. Because it is baked, you don't need to add any fat, so this dish contains only the natural oil from salmon, which is super healthy (it improves heart health, reduces blood pressure, helps weight loss, improves joint pain and brain functions, etc).  I've cooked it many times and it is always yummy …  maybe it's because I love salmon ;).
serve 2 portions
Sesame-Crusted Salmon Recipe – Ingredients
2 wild salmon fillets, boneless and skinless (the wild version is way healthier than the farmed one)
1/2 cup sesame seeds (you can use the kind you prefer: white, black, roasted, mixed… etc)
2 egg whites, lightly beaten
Salt and pepper to taste
Juice of half lime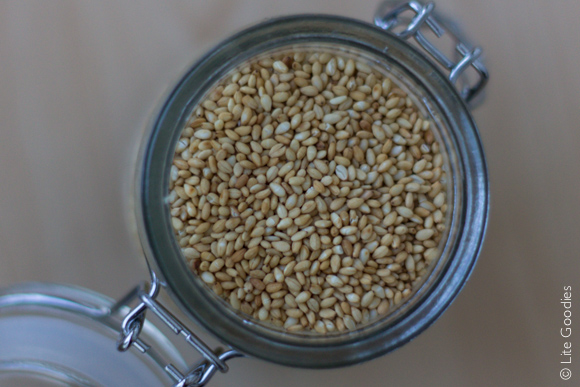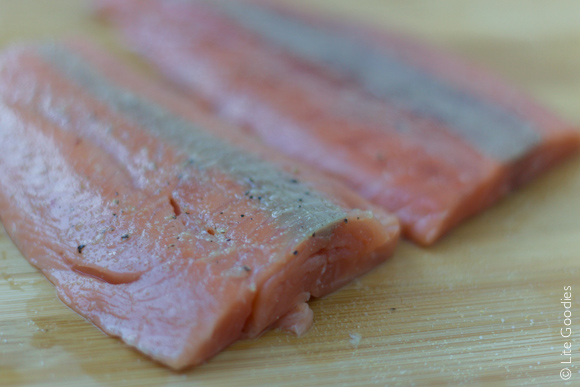 Sesame-Crusted Salmon Recipe – How to Prepare
Preheat oven to 450F. Season fillets with salt, pepper and lime juice. Brush one side of the salmon with the egg-white and then dip it into the sesame seeds to coat.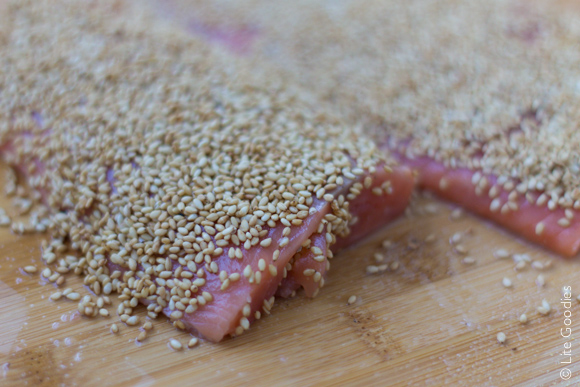 Place both fillets in a baking dish, previously covered with parchment paper (or greased) and bake for 20-25 minutes under 450F preheated oven.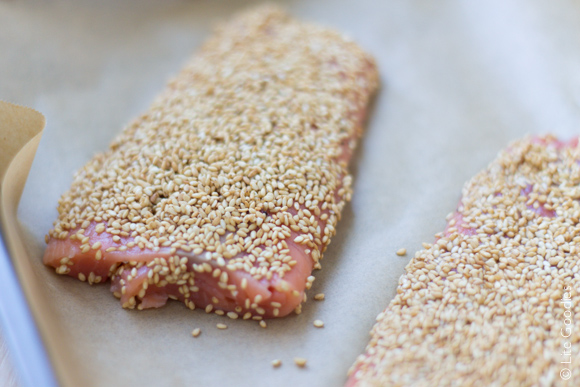 Serve salmon fillets with vegetables, rice or a salad. It's gonna taste delicious! A perfect way to start a healthy week :D.