by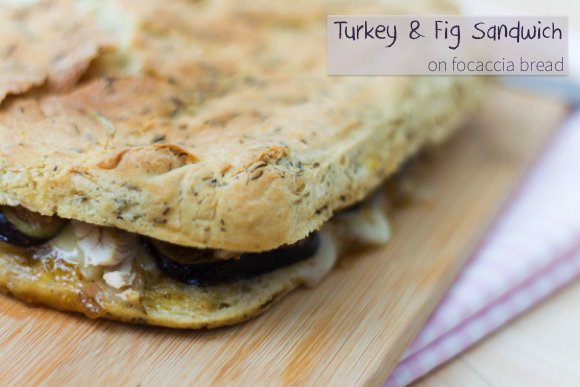 Tomorrow is Thanksgiving day and we know exactly how American families celebrate it: a large meal, generally centered around a large roasted turkey, usually followed by mashed potatoes, green beans casserole, cranberry sauce and a pumpkin pie for dessert. The portions are generous and you will always have feast leftovers … it doesn't matter how many guests you have. Isn't that true?
Thanksgiving is not celebrated in Brazil, so I confess I am not a expert in Thanksgiving recipes. On the other hand,  I am good at creating recipes using leftovers (I told you before I love "recycling" food). This week recipe is a delicious Turkey & Fig Hot Sandwich on Focaccia Bread, which, or course, uses the turkey you prepared for Thanksgiving feast. If the day after Thanksgiving you don't feel like eating turkey, no problem, you can always shred and freeze it to eat later ;).
This recipe is super easy, gluten-free and high fiber (because of the figs). It's not a low-calorie/low-fat option … but sometimes we deserve some indulgences. I love the sweet and savory combination of fig preserves with turkey and cheese… it is super yummy! If you prefer, you can use another kind of bread, but I believe focaccia is perfect for this recipe.
Serve 3 small sandwiches
Turkey & Fig Hot Sandwich – Ingredients:
1 gluten-free rosemary focaccia bread (Canyon Bakehouse is a delicious option, I know they sell it at Whole Foods and Safeway)
2 cups shredded roasted turkey leftovers
4 fresh California figs, finely sliced
10oz Brie cheese
1/2 cup fig preserves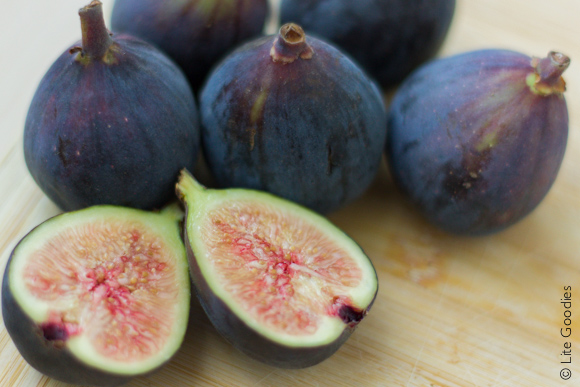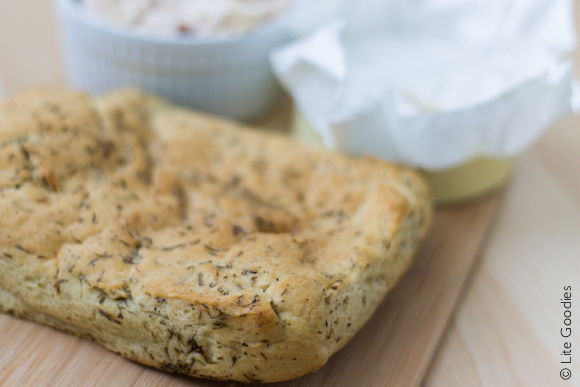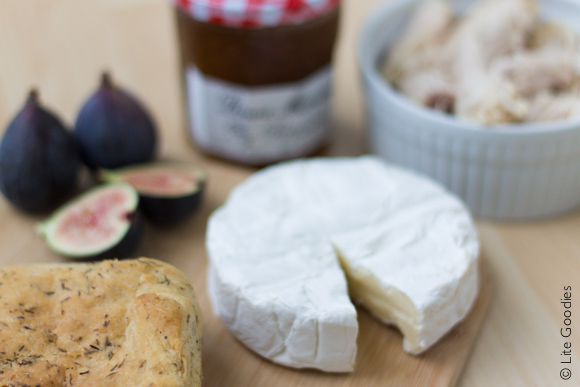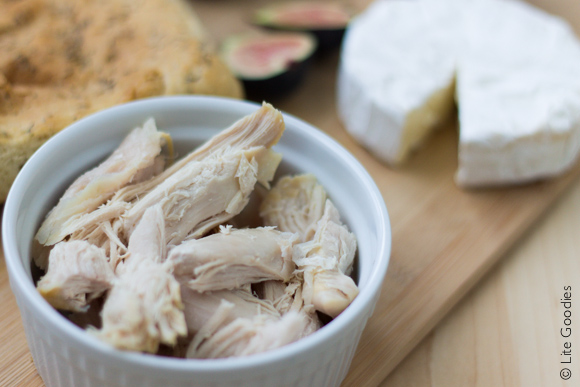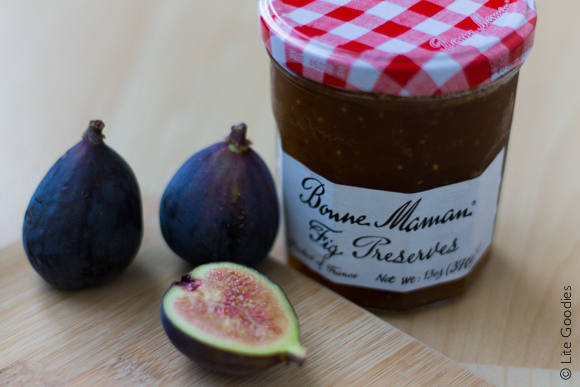 Turkey & Fig Hot Sandwich – How to prepare:
Preheat oven to 450F. Cut focaccia in half (lengthwise). Spread figs preserve evenly in both slices. Cover one slice with brie cheese strips (the cheese will melt later, so don't worry about covering every inch).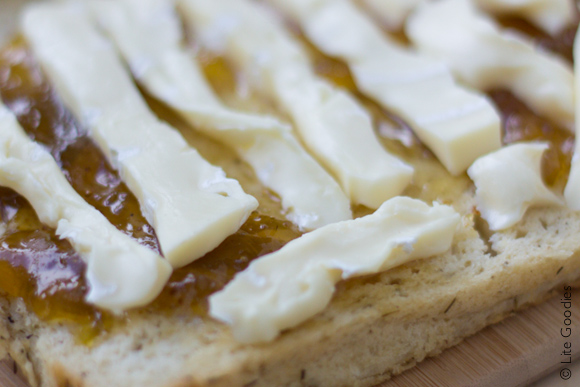 Top the same slice with a layer of figs and a layer of shredded turkey, covering evenly.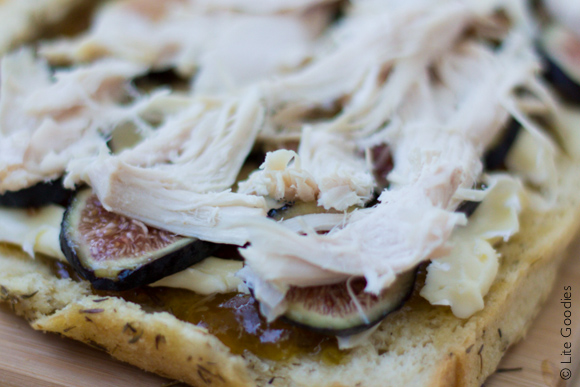 Place remaining focaccia bread slice on the top of sandwich, pressing carefully.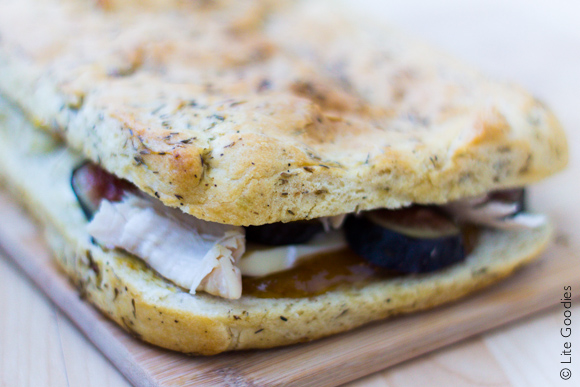 Bake the sandwich in a baking pan covered with parchment paper (or greased) for 15 minutes, or until the cheese is melting. When ready, the bread will have a outside crust, but will keep fluffy and moist inside.  I'll say it again: it is super delicious!! It totally worth every bite.
Happy Thanksgiving, everybody!