by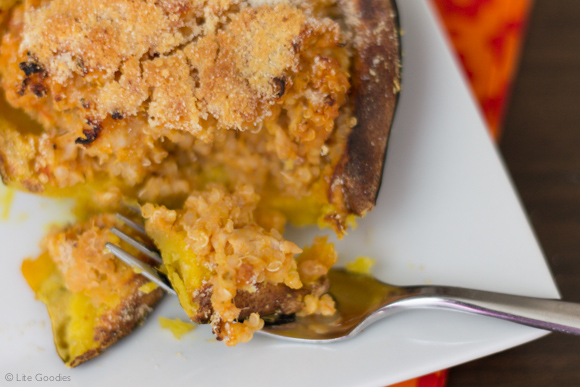 Two weeks ago I cooked a delicious stuffed butternut squash recipe … it was so good that I decided trying another version :). After all, it is fall and I have to make the most of the "squash season". This time I prepared a Quinoa and Chicken Stuffed Acorn Squash. Because I used chicken instead of ground beef, this recipe is lighter (in fat and flavor). I don't know which one I prefer … I will have to try both again … hehehe.
This recipe is super healthy, high fiber, low-fat and gluten-free. It's a perfect dinner option  for those who are trying to lose weight.
For the stuffing I used the chicken sauce from the Polenta Recipe I cooked the week before (I froze the leftover). Love "recycling" food :D
Quinoa and Chicken Stuffed Acorn Squash – Ingredients:
1 small acorn squash
1 cup cooked quinoa
1 cup chicken sauce (learn how to prepare: Polenta Recipe with Chicken Sauce)
1 tablespoon fat-free cream cheese
2 tablespoons fat-free parmesan cheese
Salt, nutmeg and pepper to taste
Olive Oil Spray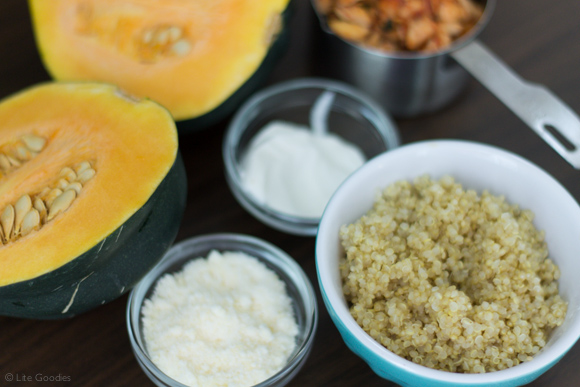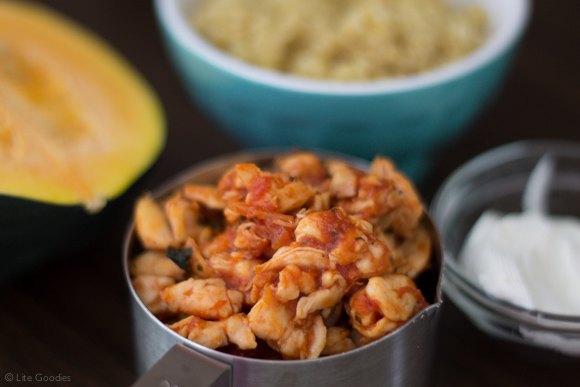 Quinoa and Chicken Stuffed Acorn Squash – How to prepare:
Wash the acorn squash and cut it in half (lengthwise). Using a spoon, take off the seeds. Season it with olive oil, salt, pepper and nutmeg.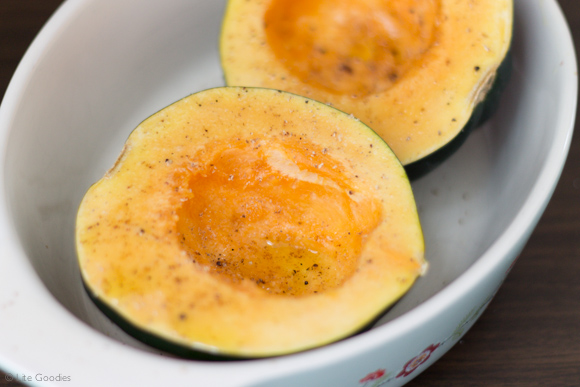 Bake squash for 40-45 min in a preheated 475 F oven, or until  soft.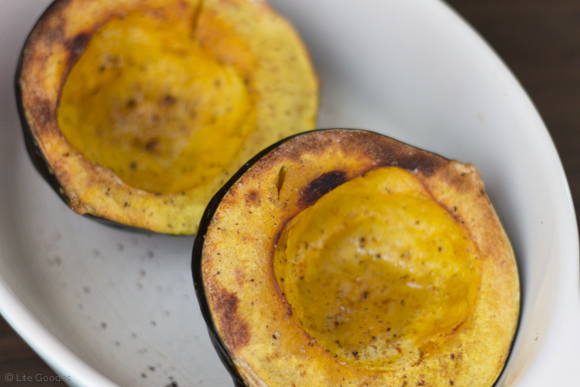 Let acorn squash cool down a little bit (around 10 min). Carefully scoop out the flesh, leaving about 1/4" around the edges to keep the squash intact. Combine squash flesh with quinoa, chicken sauce and cream cheese. Stuff squash shells with this filling. Top with parmesan cheese.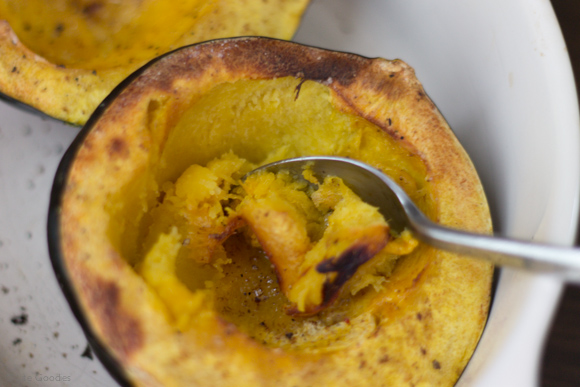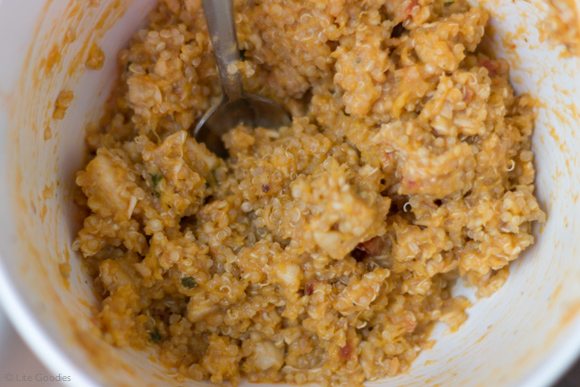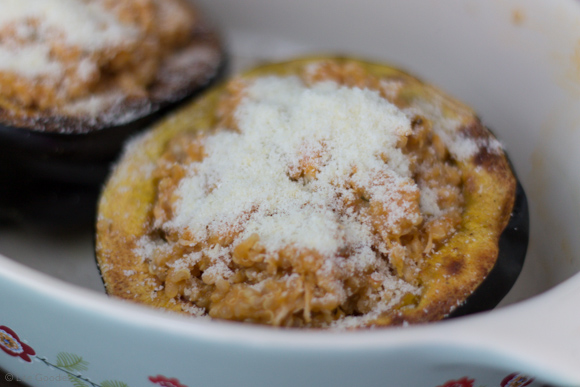 Bake stuffed squashes in a preheated oven, under 350F, for 20-25 or until the cheese is golden brown.
It's super yummy!