by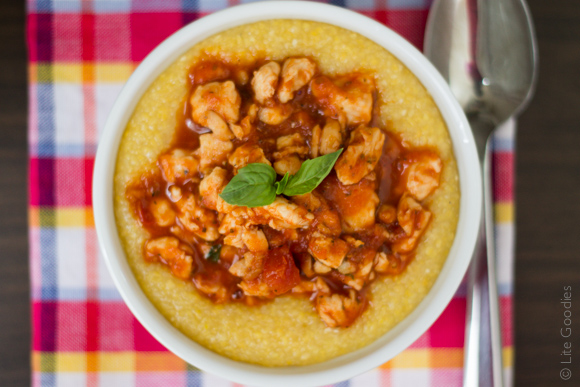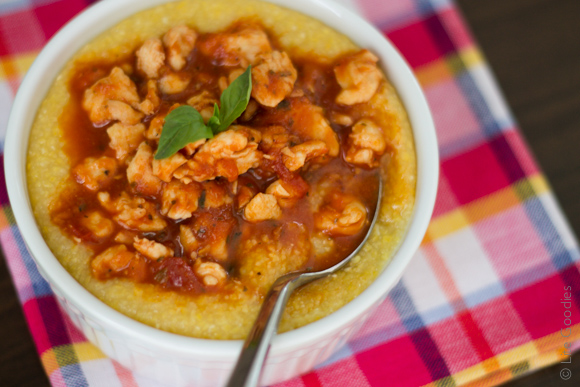 Last saturday I was craving comfort food! I decided to cook a delicious Polenta Recipe with Chicken Sauce, exactly the way my grandma used to prepare when I was a child. Polenta is a traditional Italian dish and it is pretty popular in south Brazil. It is super easy to prepare and versatile: you can make it creamy, thick, baked, roasted, grilled or deep-fried. All those options are delicious! This time I chose the creamy version .. next time I'll prepare the baked one.
Polenta goes along perfectly with chicken, beef, pork and any red sauce. Because it is made from corn, it is a good source of energy and it is gluten-free.
serve 4 portions
Polenta Recipe with Chicken Sauce – Ingredients
For the polenta:
– 1/2 cup polenta or yellow cornmeal
– 1 cup low-sodium chicken broth
– 2 cups water
– Salt to taste
For the Chicken sauce:
1-  lb chicken breast, boneless and skinless, cut in small cubes
– Cooking Spray
– 2 cups tomato sauce
– 1 tablespoon basil leaves for garnish
– Grated Parmesan cheese for garnish
– 1/2 onion, finely diced
– 1 garlic glove
– Salt to taste
– Pepper to taste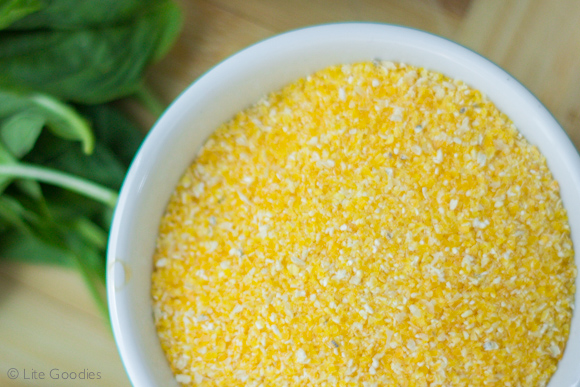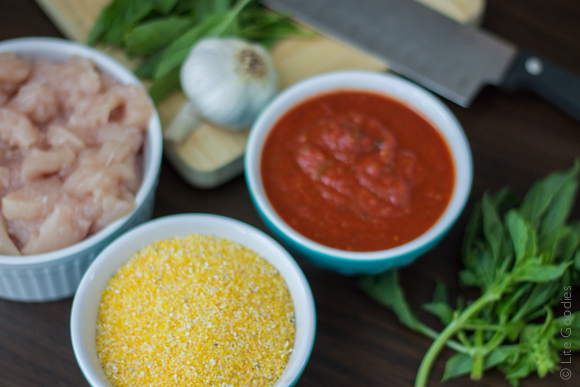 Polenta Recipe with Chicken Sauce – How to prepare
Start preparing the polenta. Bring the water and chicken broth to a boil. Add the salt and pour the polenta into the boiling water, whisking gently until polenta is thickened. Turn down the heat to low and continue whisking until the polenta has thickened enough that it doesn't settle back on the bottom of the pan when you stop stirring. Cover the pan and continue cooking. Stir every 10 minutes or so, making sure to scrape the sides, bottom, and corners of the pan. Cook 30 minutes for softer polenta (As I did) or 40 minutes for thicker polenta.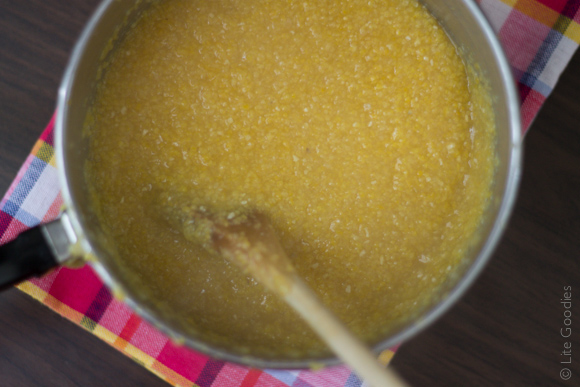 While the polenta is cooking you can start preparing the chicken sauce. Season diced chicken with salt and pepper to taste. In a frying pan, previously greased with cooking spray, sauté garlic and onions for 5 minutes. Add chicken and sauté until they turn golden brown.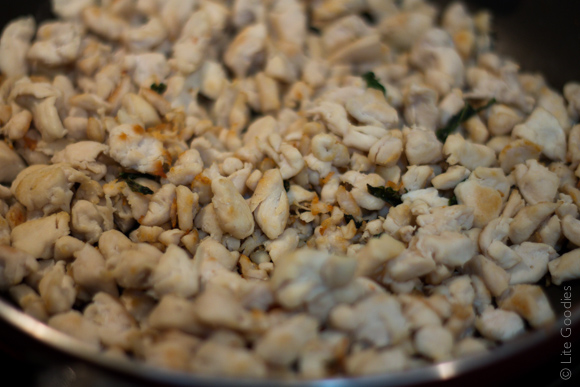 Add tomato sauce and let it cook for extra 5 minutes.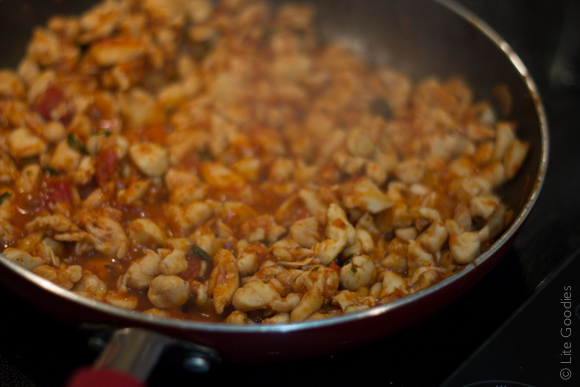 When serving, divide the polenta em 4 equal portions and put each one in a bowl or soup plate. Add chicken sauce on the top of each bowl and garnish them with basil and grated parmesan cheese.
Mamma Mia, che delizia!