by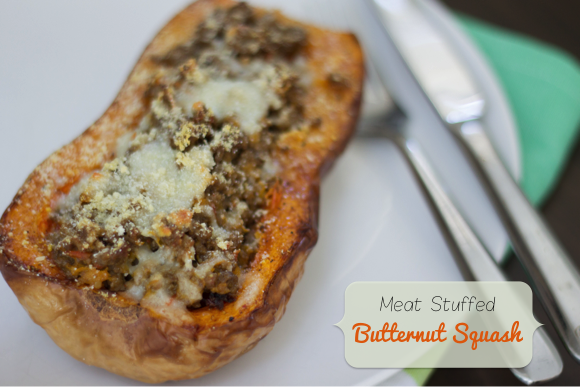 Last week I was researching new recipes and I found this blogger who also loves squash and the fall season. Her blog is so great, you should take a look:  Taste and Tell. Inspired in one of her recipes, I prepared this delicious Meat-Stuffed Butternut Squash. It is super healthy and because butternut squash contains less carbs, it is better for your diet than stuffed potatoes . You can also substitute the filling … but I have to tell you that ground beef matches perfectly with squashes.
Although it takes some time to be prepared (around 1h30min), it is super easy. It's delicious on its own or with a salad or rice. I love it so much that I'm thinking about trying a new version this weekend ;).
Meat-Stuffed Butternut Squash – Ingredients:
For the butternut:
– 1 small butternut squash
– olive oil
– salt to taste
– pepper to taste
– ground nutmeg to taste
For the filling:
– 1 lb lean ground beef
– 1 garlic clove, diced
– 1/2 red pepper, diced
– 1 cup shredded mozzarella
– 1 tablespoon olive oil
– 1/2 teaspoon powdered cumin
– 1/2 teaspoon powdered turmeric
– 1/2 powdered curry
– salt to taste
– pepper to taste
– ground nutmeg to taste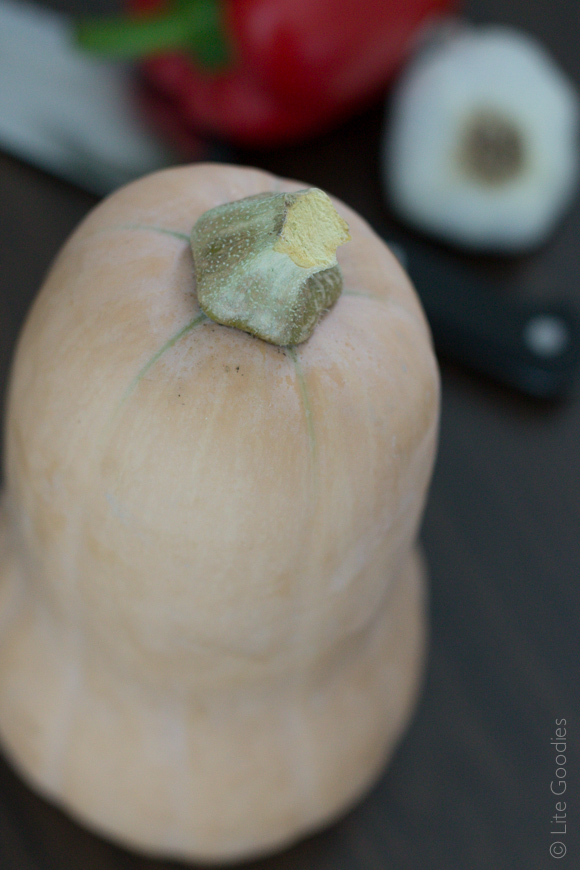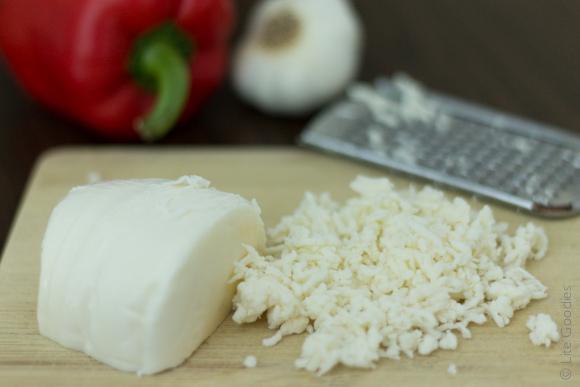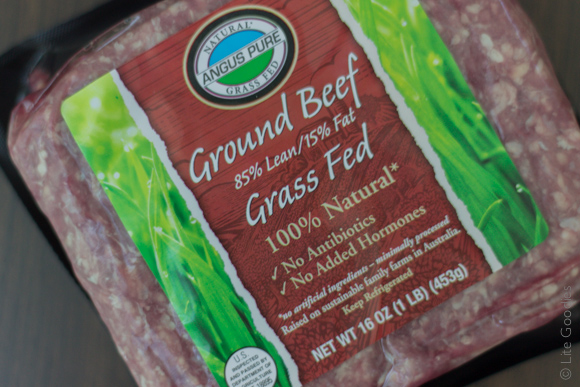 Meat-Stuffed Butternut Squash – How to Prepare:
Wash the butternut squash and cut it in half (lengthwise).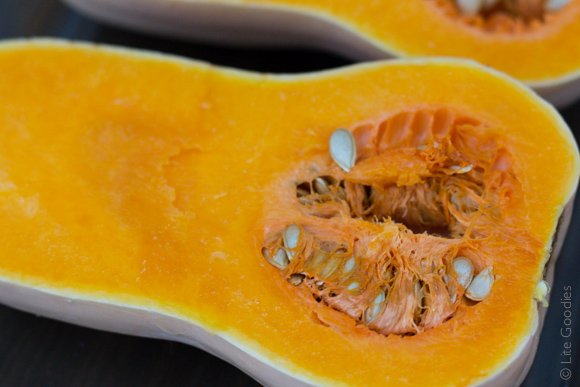 Using a spoon, take off the seeds. Season it with olive oil, salt, pepper and nutmeg.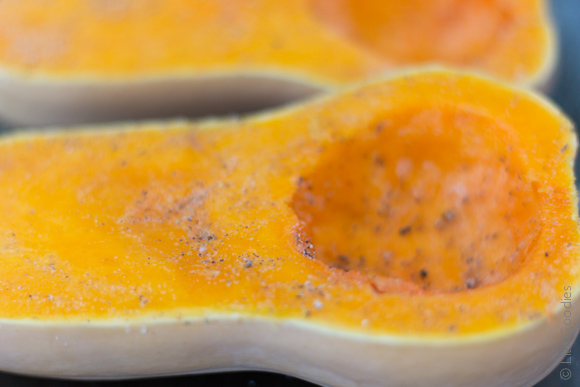 Bake the squashes for 40-45 min in a preheated 475 F oven, or until they are soft.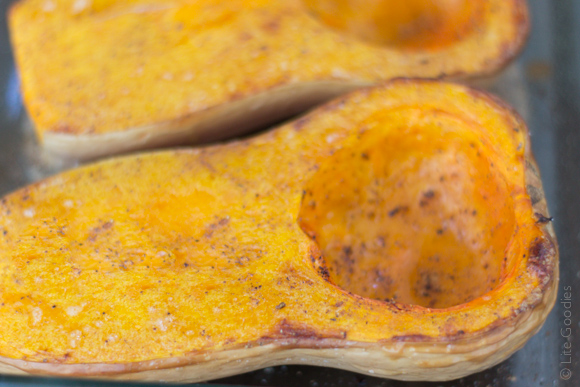 While squashes are being baked, you can prepare the filling. In a medium sauce pan, sauté garlic and red pepper in olive oil for about 5 minutes. Add ground beef, seasonings (cumin, turmeric, curry, salt, pepper, nutmeg) and braise it for around 20-30 minutes, or until completely cooked. Try it and add more salt if necessary.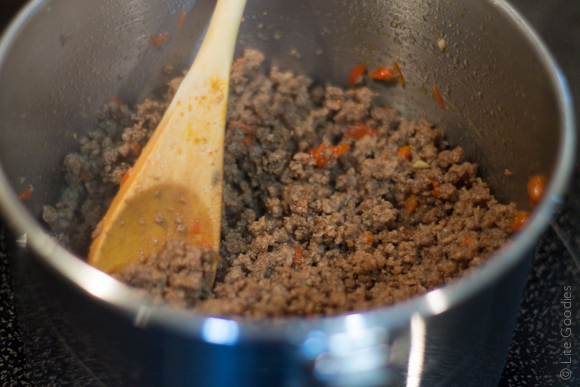 Let the butternut squashes cool down a little bit (around 10 min). Carefully scoop out the flesh, leaving about 1/4" around the edges to keep the squash intact. Combine squashes flesh with ground beef and 1/3 cup mozzarella cheese. Stuff the squash shells with this filling. Top with remaining mozzarella cheese.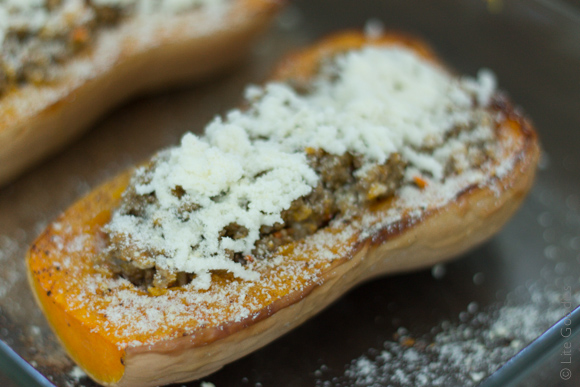 Bake Stuffed Butternut Squashes in a preheated oven, under 350F, for 20-25 or until the cheese is melting.
It is soooo good. Can I tell you a secret? I love eating baked squash skin … have you ever tried?I Love the texture/crunchiness.  Also,  it is high in fibers and vitamins. Super healthy ;).