by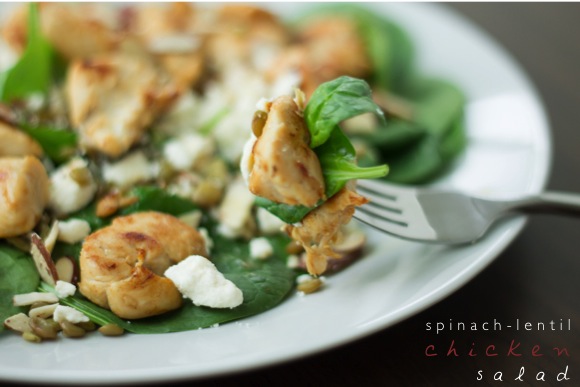 I know it is obvious, but I have to say that I love weekends. Even when I was not working I used to feel that Saturdays have a different atmosphere. Although I am an early bird and even during weekends I wake up around 8:00 am, I love being permitted to be lazy :). I can read, write and research recipes with no worries about time. I can stay in the sofa drinking a cup of coffee and wearing my pajamas until noon… or until I get bored and decide go out for a running. Also, I have no rush for cooking … who cares if the lunch is ready 1pm or 3pm? It's weekend!
Last Saturday I prepared a delicious Spinach Lentil Chicken Salad. This recipe is perfect for fall … it pleases even in bad weather days, because it is not a "totally cold salad". If you are a vegetarian, you can take off the chicken.
Because it contains lentils, almonds, chicken, cheese and spinach, we can consider this salad a full meal! You don't need any side dish because it is delicious by itself. Also, it's low-fat, low-carb and gluten-free. Perfect!!!!
Spinach-Lentil Chicken Salad – Ingredients:
For the salad:
– 1/2 cup lentils
– 2 cups water
– 1 garlic clove
– 3 bay leafs
– 2 chicken breasts
– Salt and pepper to taste
– Cookin Spray
– 1/3 cup feta cheese
– 1 tablespoon roasted almonds
– 2 cups baby spinach
For the sauce:
– 3 tablespoons Olive Oil
– 1 tablespoon dijon mustard
– 1 tablespoon honey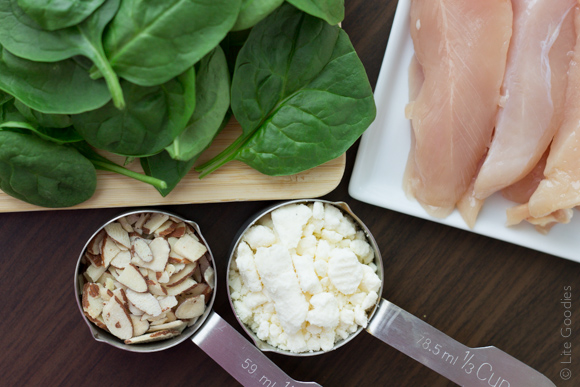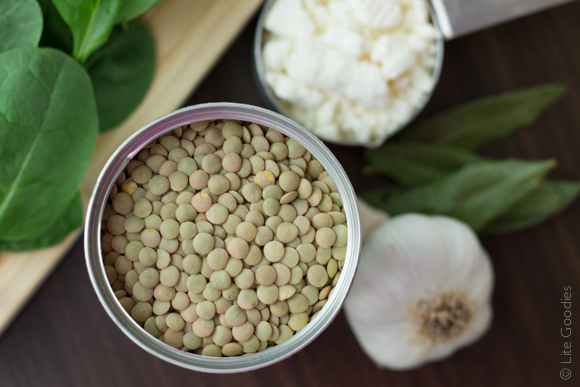 Start preparing the lentils. In a small sauce pan bring the water to a boil. Add lentil, garlic clove (whole and pilled), bay leafs, salt and pepper. Let it cook for about 20 minutes or until the lentils are cooked, but still tender. Drain and rinse the lentil in cold water to prevent sticking. Set aside.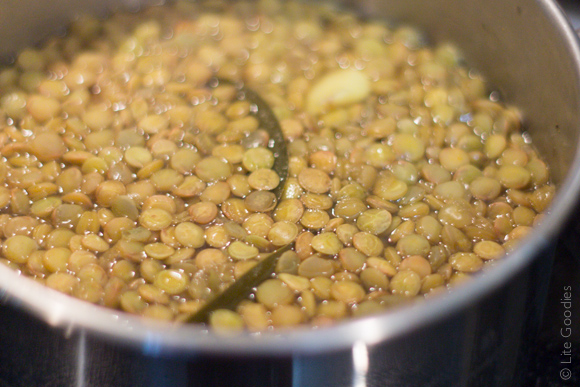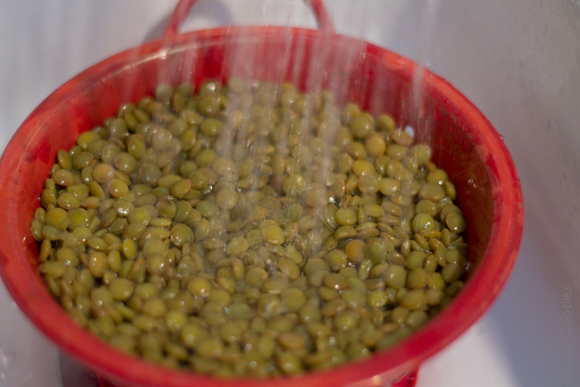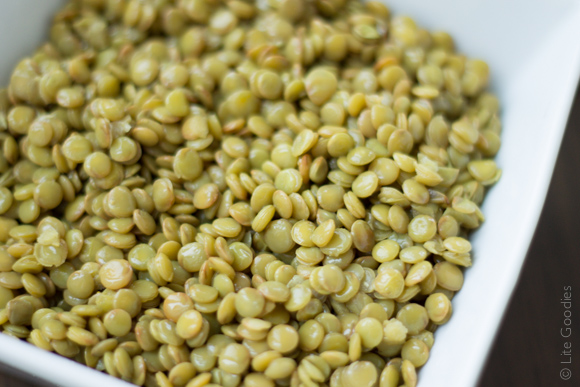 Now you're gonna prepare the chicken. Cut it in small pieces – approx. 1 inch. Season with salt and pepper to taste and sauté the chicken pieces in a frying pan, previously greased with cooking spray, until they turn golden brown.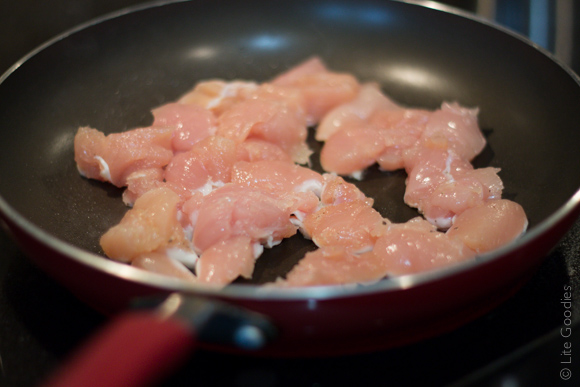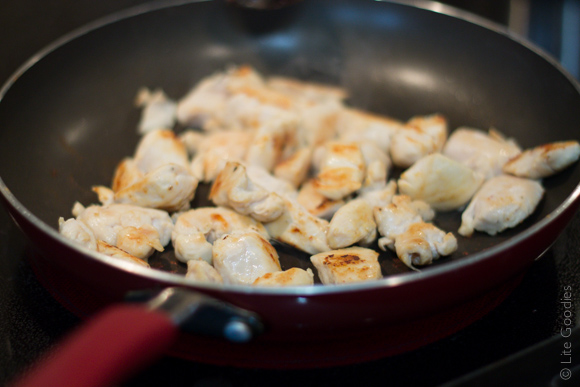 While your chicken is cooking, you can prepare the salad sauce. You only need to mix all ingredients together, until truly combined.
When the chicken is ready, you can assemble the salad. Start making a bed of spinach. Add chicken pieces, lentils, feta cheese, almonds and top it with Dijon/Honey sauce.