by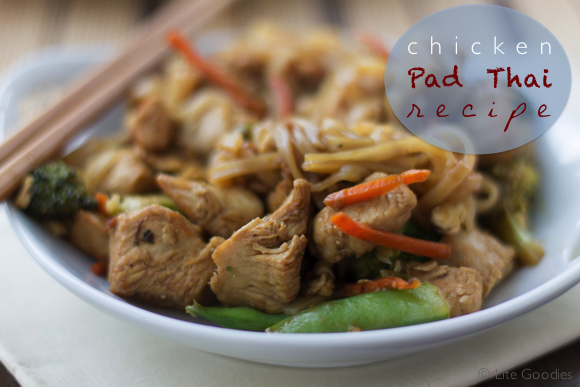 I love thai food! It is "potentially" super healthy. Yes, potentially … hehehe. Depending on how it is prepared, thai food can be fatty (specially in restaurants), but this version of Chicken Pad Thai is totally low-fat. In addition, it is a complete meal – with carbs, protein and vegetables –  and naturally gluten-free. Another great thing: it is easy to prepare! I think this is the easiest noodle recipe I have ever made.
Grab a paper, a pen and let's start!
Serve 4
Chicken Pad Thai Recipe – Ingredients:
For the noodles
4 Oz rice noodles
15 Oz chicken breast cut into small pieces (boneless and skinless)
1 cup carrots
1 cup broccoli
1 cup sneap peas
2 eggs
4 cups water
Cooking Spray
For the sauce
5 tablespoons Tamari (100% soy sauce)
3 tablespoons rice vinegar
1 tablespoon brown sugar
1 teaspoon grated ginger
1 tablespoon tamarind paste
Juice of 1 lemon
White pepper to taste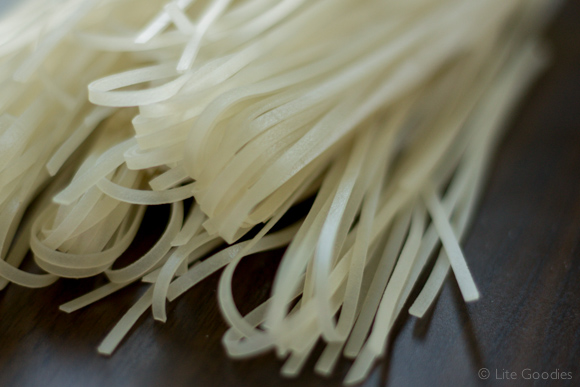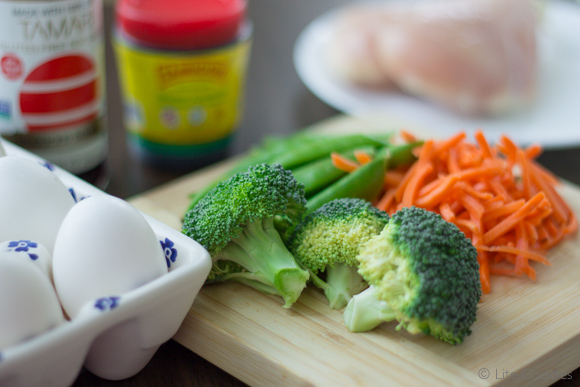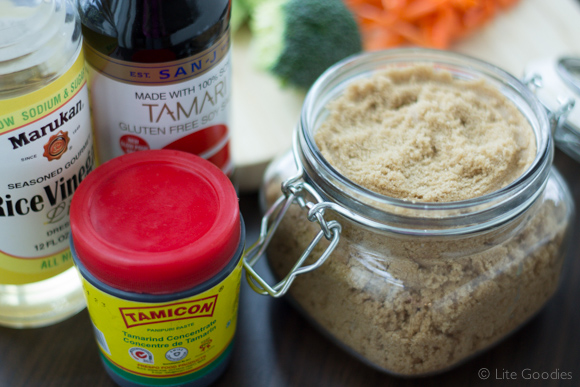 Chicken Pad Thai Recipe – How to Prepare:
Start preparing the noodles. In a medium sauce pan bring water to a broil. Turn the heat of and add the rice noodle. Let it cook in the broiled water for 10 minutes, drain it and rinse with cold water. Set aside.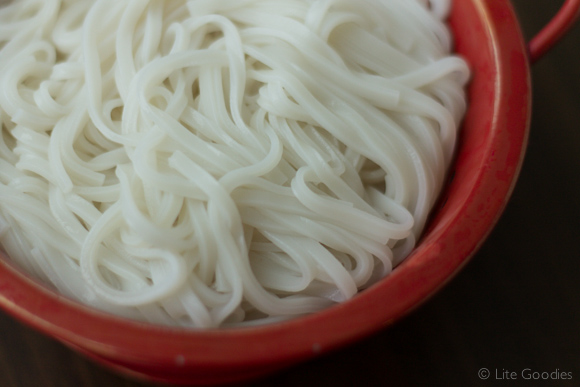 Spray a wok or a large frying pan with cooking spray. Add chicken breast pieces and sauté them until golden brown. Set aside.
Using the same pan, scramble the eggs. Set aside.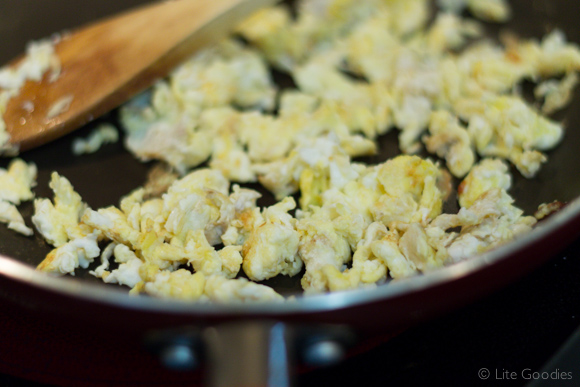 Now you are gonna prepare the vegetables. If necessary, spray the pan with a little bit more cooking spray. Sauté vegetables for around 7 to 8 minutes, until they are cooked, but still tender. Meanwhile, you can prepare the sauce. In a small bowl, only mix together all sauce ingredients and it will be ready :).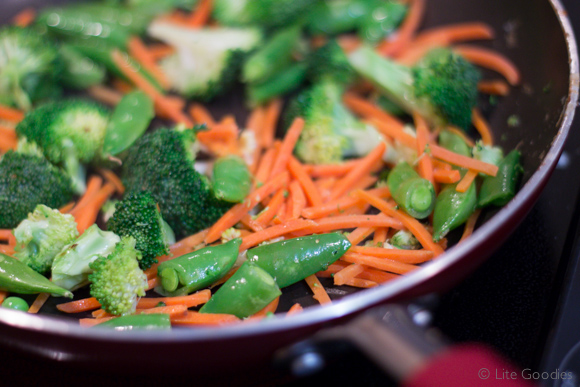 Now that the vegetables are ready, you're gonna add back to the pan the ingredients that were "setting aside" – chicken, eggs, noodles and sauce. Keep the heat low.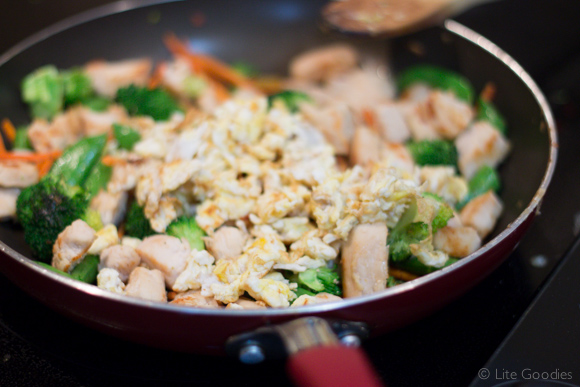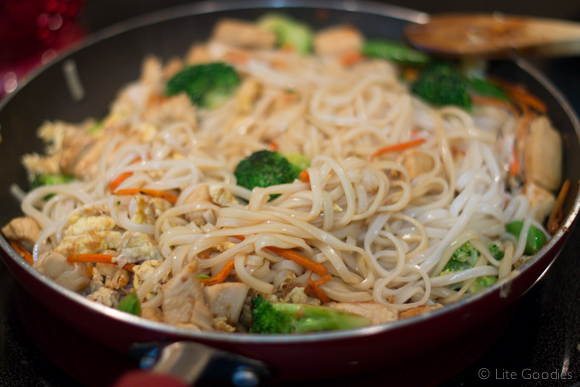 Carefully combine all ingredients and sauté them gently for about 5 minutes, or until the noodle absorb the sauce.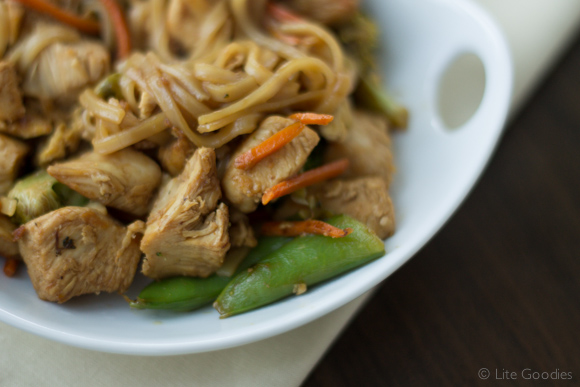 The Chicken Pad Thai is ready! Enjoy it :)