by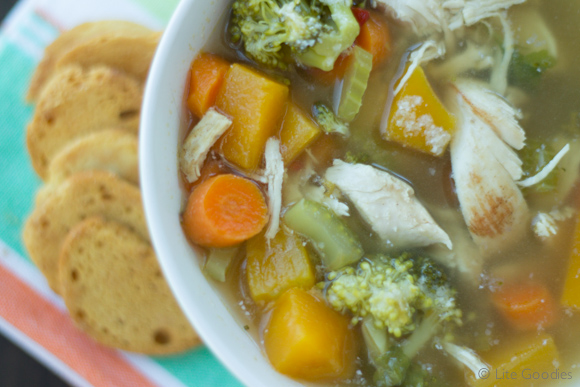 I have pretty good news: I got a job! I am super excited and happy about it. Guess what was my first concern?! That I am supposed to keep my healthy eating habits, even though now I have way less time to cook.
I know I'll need some time to adapt to the new routine … but while I'm getting used to it, I don't wanna get used to fast food. That's why last sunday I cooked healthy meals to bring in my lunch box and also to eat at dinner. It is really worth it … it is great arriving at home after a full day to find a delicious soup waiting for me ;). That reminds me when I was living with my parents. After work my mom always waited for me with a delicious comfort food.
My husband and I loved the Chicken-Vegetable Soup Recipe. It is low-calorie, gluten-free, and low-fat … and it tastes sooooo good. The secret for the special flavor is the homemade chicken broth!
Chicken-Vegetable Soup Recipe – Ingredients:
For the chicken broth
2 chicken breasts – boneless and skinless
2 small fresh peppers (I used a green and a red, without seeds) – diced
1 garlic clove – diced
Cooking Spray
Salt to taste
4 cups low-sodium vegetables broth
For the soup
2 cups carrots, cut in 1/2 inch pieces
3 cups pumpkin, cut in 1 inch pieces
2 cups broccoli florets
2 cups celery, cut in 1 inch pieces
1/4 cup uncooked quinoa
3 cups baby kale
Salt to taste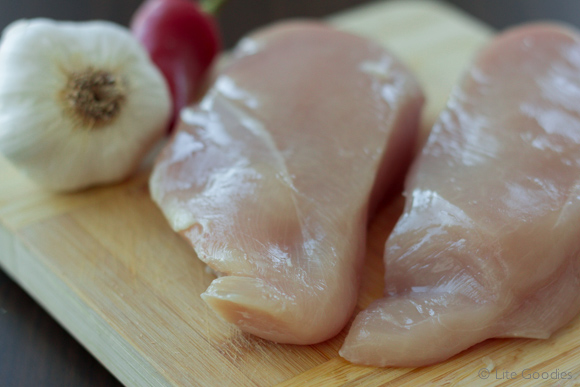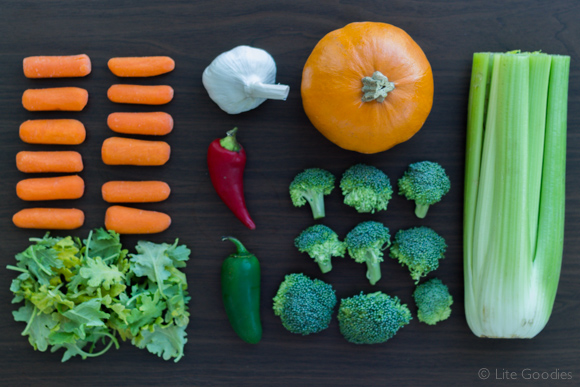 Chicken-Vegetable Soup Recipe – How to Prepare:
You're gonna start preparing the homemade chicken broth. Spray a large pan with cooking spray, sauté peppers and garlic for 3 minutes. Cut the chicken breasts in 3 large pieces and add it to the pan. Sauté chicken breasts until golden brown. Add vegetable broth, salt and let it boil for 40 minutes.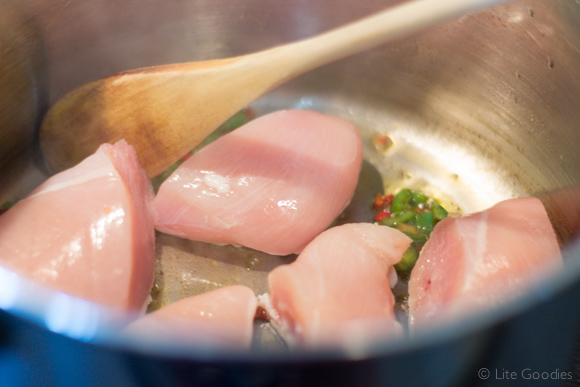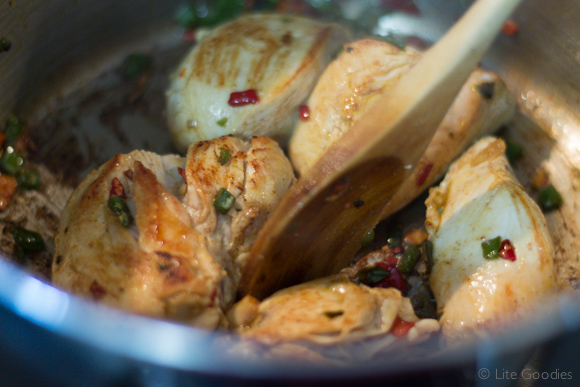 After 40 minutes chicken breasts will be thoroughly cooked and broth will be ready. Remove the chicken from the pan and cut it in small pieces. Set aside. Add vegetables (except kale, which you're gonna add later) and quinoa to the sauce pan. If necessary add water to cover all vegetables (I had to add 3 cups of water).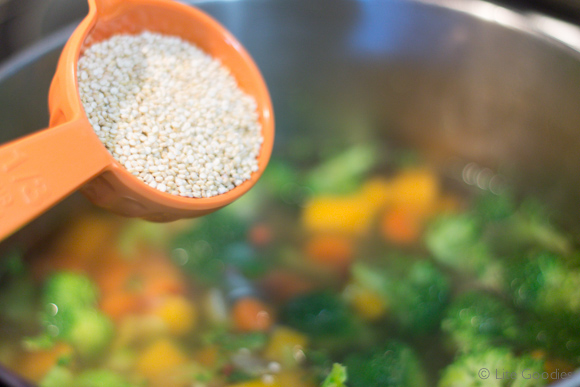 Let the soup cook for 20 minutes, until the vegetables are soft. Add kale and diced chicken and let the soup cook for extra 5 minutes. If needed, add more salt.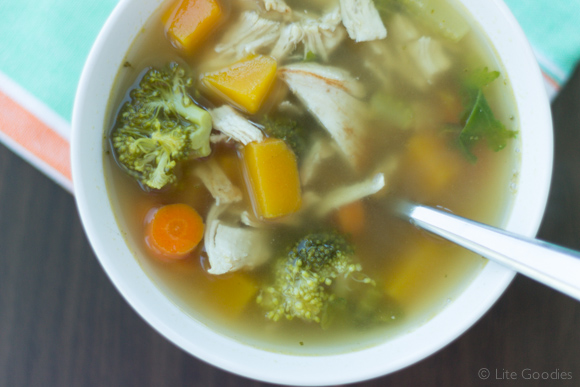 Your super heathy Vegetables Soup is ready!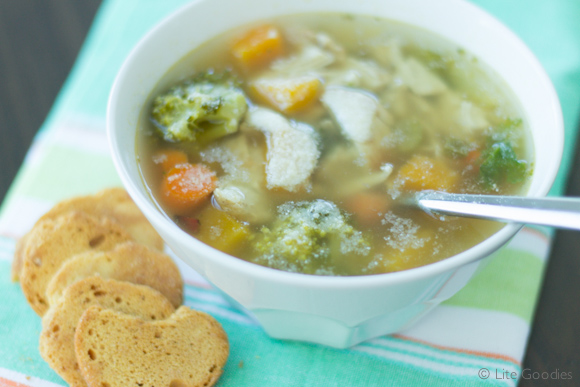 Serve it with parmesan cheese on the top and accompanied by some toasts.