by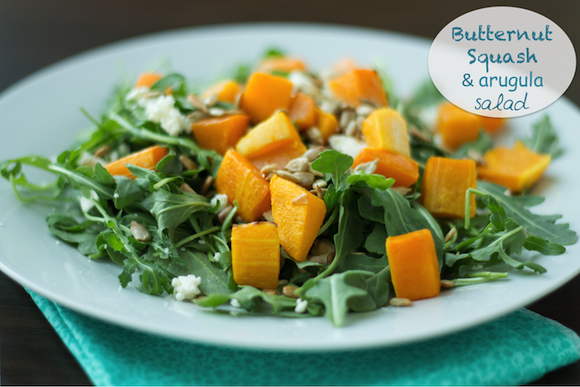 I know… I know …. you may be thinking that I'm turning a "fall recipes" freak… first was the Pumpkin Spice Latte , then the Pumpkin Soup and now the Butternut Squash Salad. Maybe I am… ehehehe. But you have to agree with me: it's so hard to go to the grocery store and not buy at least one kind of pumpkin or squash. They are everywhere and they are so beautiful!
Today's recipe is a perfect fall salad. Butternut Squash and Arugula Salad Recipe  tastes so good because it is sour, sweet and crunchy. Also, it is healthy, it is a great dinner option and matches with any kind of protein. I served with salmon, but I think it works with beef and chicken too.
Butternut Squash and Arugula Salad Recipe – Ingredients:
For the salad
2 cups baby arugula
2 cups butternut squash, peeled and cut in 1 inch pieces
Olive Oil Spray
1/4 cup crumbed feta cheese
1 tablespoon sunflower seeds
salt to taste
For the dressing
1 tablespoon olive oil
1 tablespoon balsamic vinegar
1 tablespoon honey
Juice of 1/2 lemon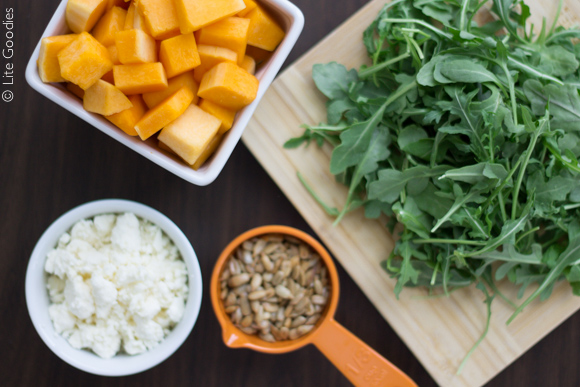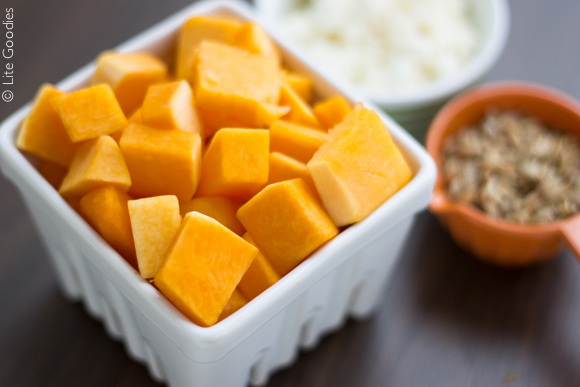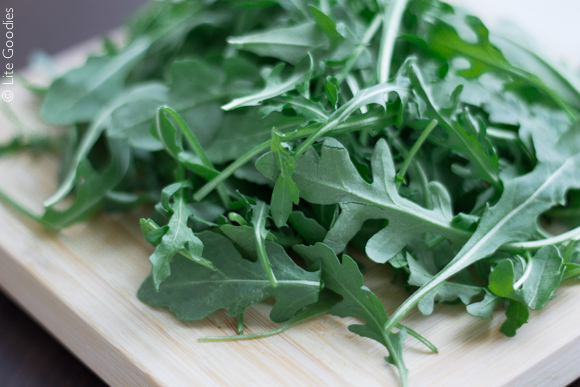 Butternut Squash and Arugula Salad Recipe – How to Prepare:
It's pretty easy. Actually, you only need to prepare the butternut squash and then put all ingredients together. In a baking sheet, place butternut squash pieces (in one layer), season it with salt (just a little bit, you can add more later) and spray it with olive oil. Bake it under 400F preheated oven for 30 minutes. Change the oven function to "roast" and let it roasting for extra 5 to 8 minutes, or until it starts getting golden brown. After ready, let it cool down.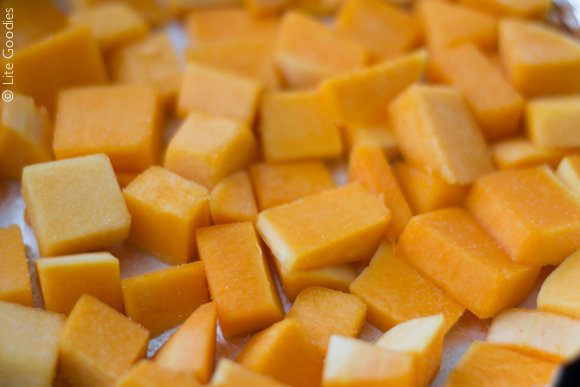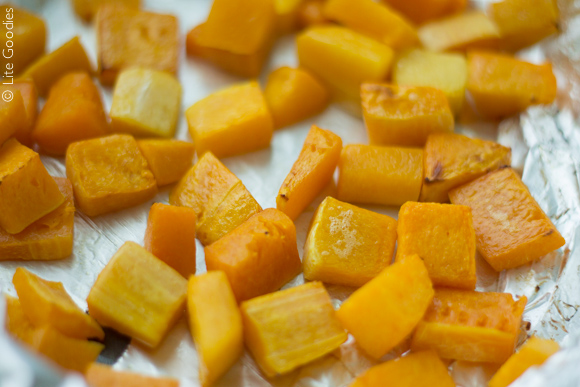 To prepare the salad dressing, you only have to mix all its ingredients together.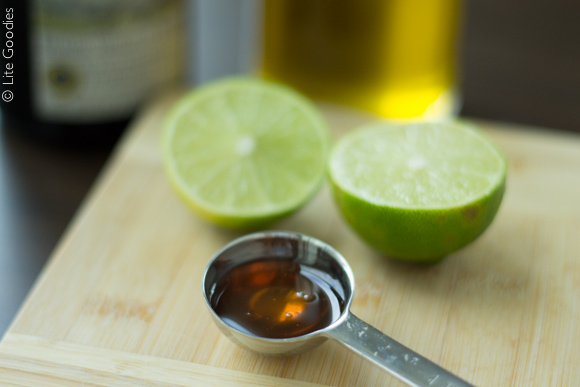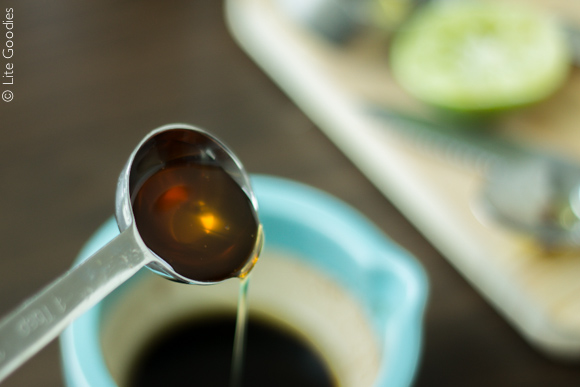 Once the butternut squash is ready, you're gonna assemble the salad. Start with a bed of arugula. Add feta cheese, roasted butternut squash and top with sunflower seeds.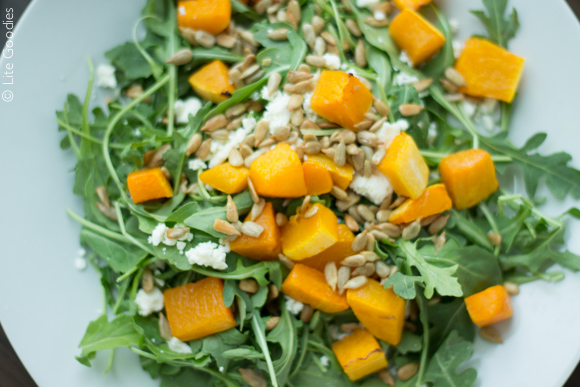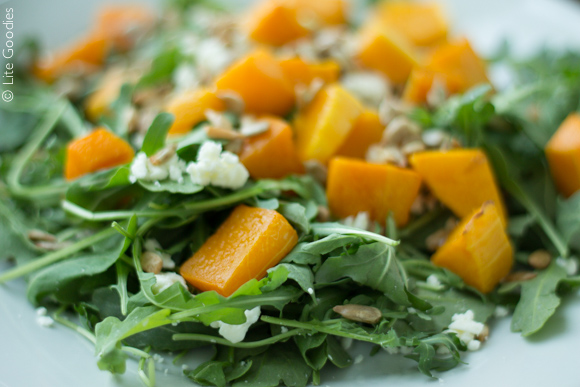 As I told you before, I served the salad with baked salmon. It was delicious. Super healthy, super tasty, super "lite goodies".