by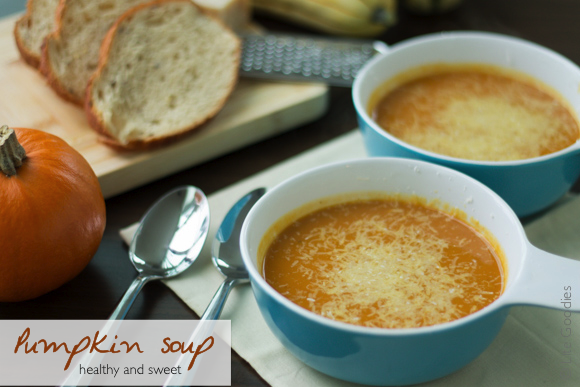 I told you before: I love fall. Being honest, for me, each season has its own beauty and lots of things to enjoy. Here in Seattle fall brings the rain … but it also brings a perfect temperature to start eating soups … which, by the way, I love :).
Last saturday was perfect to start the "soup season", so I decided to prepare an easy and healthy Sweet Pumpkin Soup Recipe. If you are a busy person, who dreams about eating a delicious soup after a full day at work, this is your recipe. You can prepare it during the weekend and freeze in small portions to have it during the week.
Why it is so easy? Because you can use canned pumpkin. When I just moved to US, I could not imagine myself using canned pumpkin to prepare any dish. It was a insult to me. But then I learned that it is 100% pumpkin puree … no artificial ingredients and no preservatives. Why not?!
This version is so good and smells perfectly. To achieve the sweet flavor, we use a little bit brown sugar and coconut milk … it's super rich! Also, it is low-fat and gluten-free!
Sweet Pumpkin Soup Recipe – Ingredients:
1/2 diced onion (around 1 cup)
1 tablespoon olive oil
1 small garlic clove, minced
1 can 100% natural pumpkin puree
1 cup light coconut milk
1 sweet potato, cut in 1 inch pieces
1 tablespoon light brown sugar
4 cups fat-free/ low sodium chicken broth
Salt to taste
Pepper to taste
Ground nutmeg to taste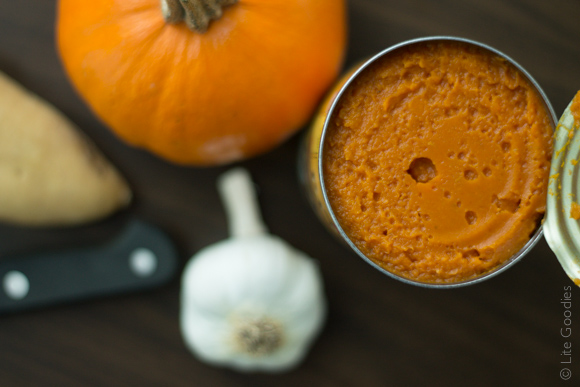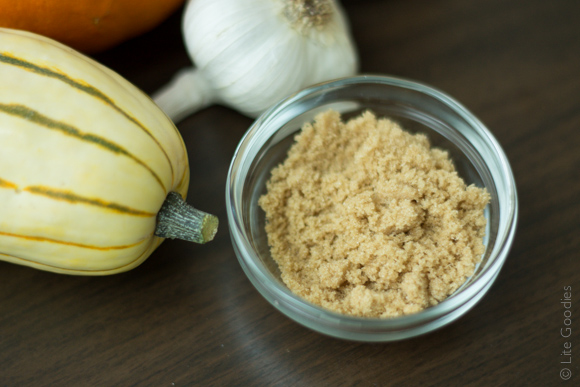 Sweet Pumpkin Soup Recipe – How to Prepare:
In a large sauce pan, heat the olive oil and sauté onions for 5 minutes, or until golden brown. Add garlic and sweet potatoes and sauté for 2 minutes. In the same sauce pan combine pumpkin puree, chicken broth and brown sugar, mixing until all ingredients are truly combined. Add seasoning and bring it to a boil. Lower the heat  and let it simmer for around 20 minutes, or until the potatoes are soft. If you want, you can use a hand blender (I did it) to puree the potatoes a little bit (letting some remaining pieces). When it is ready, add the coconut milk and correct the seasoning, if necessary.
Serve it with parmesan cheese on the top and  with bread or toasts.