by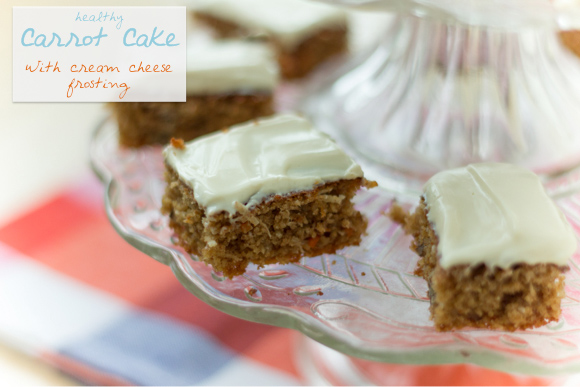 Hi everybody! This Healthy Carrot Cake is inspired in two different recipes. The first one is from a Brazilian blog (www.debstro.com), written by a friend. She prepared this cake and I was dying to try it … but her recipe is not healthy enough to publish here at Lite Goodies… hehehe.
That's why I had this great idea: I adapted a Lite Goodies recipe (Fat-free Oat Bran Cake) that I published in past July and I added some ingredients used in her Carrot Cake. Luckily it worked!
This recipe is super healthy:  it is low fat, high in fibers, do not contain flour, butter or oil. Also, the Fat-Free Cream Cheese Frosting is a little bit sour and matches perfectly with the Healthy Carrot Cake flavor. I have to mention that it smells amazing!
Healthy Carrot Cake Recipe – Ingredients:
– 2 cups oat bran
– 9 oz fat-free plain yogurt
– 1 1/2 cups light brown sugar
– 3 eggs, separated
– 1 tablespoon baking powder
– 1 teaspoon cinnamon
– 1 teaspoon vanilla extract
– 1 cup diced carrots
– 1 cup shredded coconut
– 1 cup diced pecans
for the frosting:
– 6 oz fat-free cream cheese
– 1/4 cup honey
– Juice of 1 lime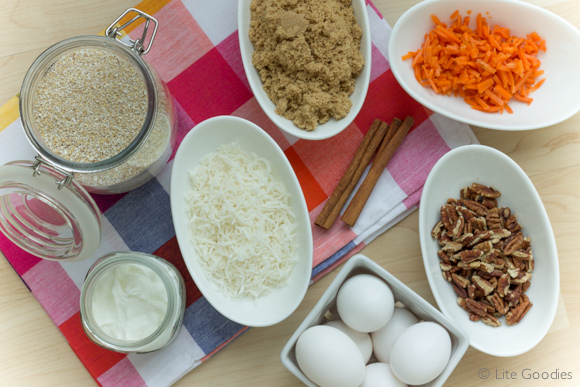 Healthy Carrot Cake Recipe – How to Prepare:
Whip the egg whites until they are stiff. Set aside. Sift the dry ingredients (oat bran, baking powder and cinnamon) together in a bowl. Set aside.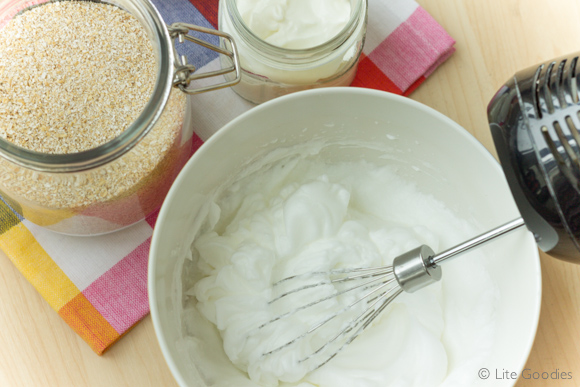 Whip the egg yolks and brown sugar until creamy. Combine vanilla extract and gradually add the yogurt and the dry ingredients to the mixture.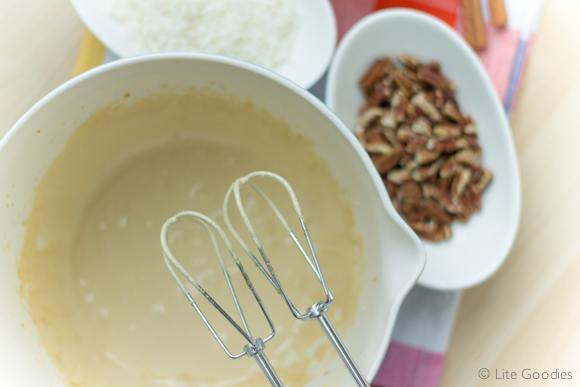 Mix in the carrots, coconut and pecans and carefully add the beaten egg whites.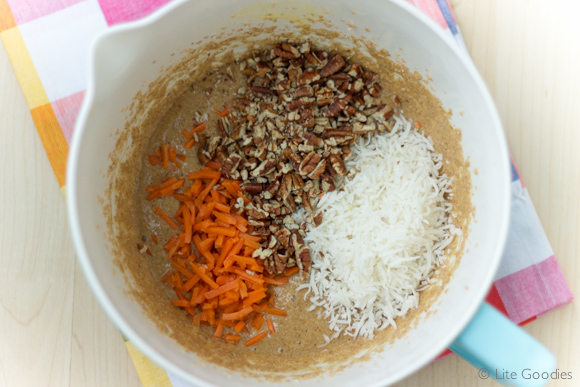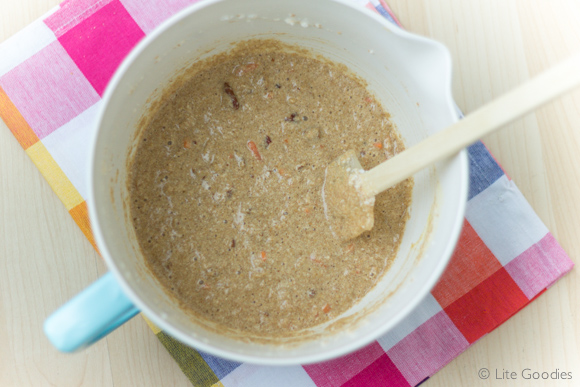 Bake it in a cake pan in preheated oven (350 degree)  for 30 minutes. When the cake is done, a tester will come out clean.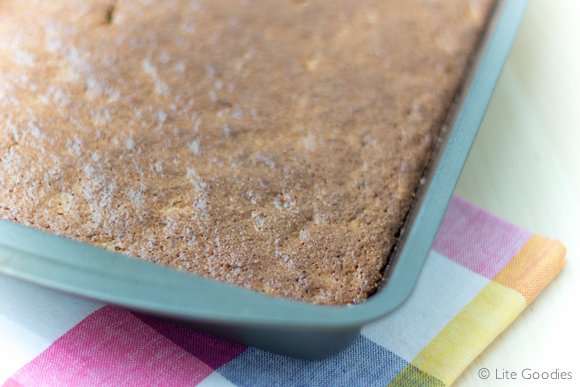 While your cake is baking you can prepare the frosting. Actually it is pretty easy: you only need to mix the three ingredients together and beat it until creamy.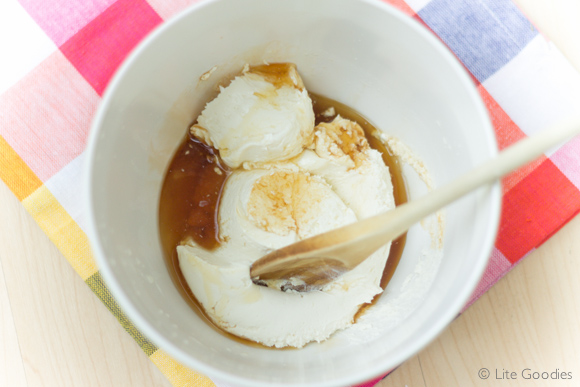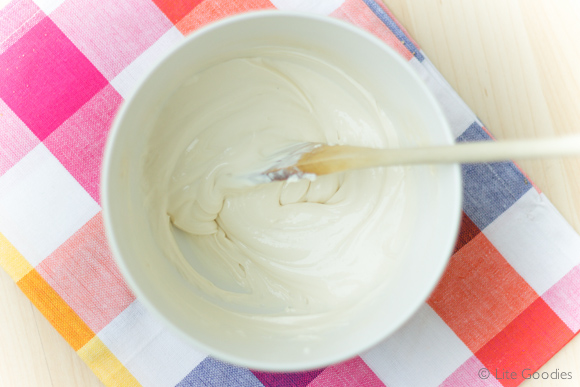 When the cake is ready, let it cool down for 15 minutes then spread the frosting on the top.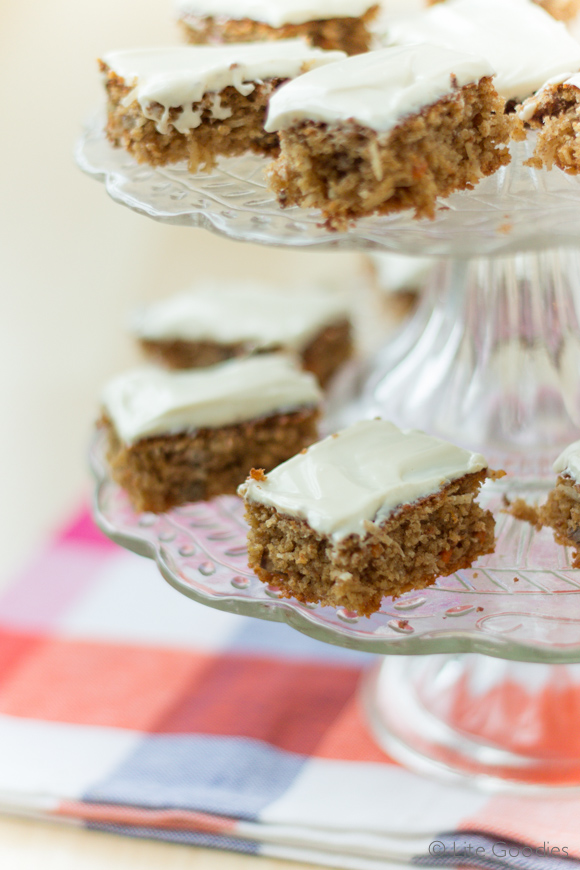 I loved it. Thanks Débs :).