by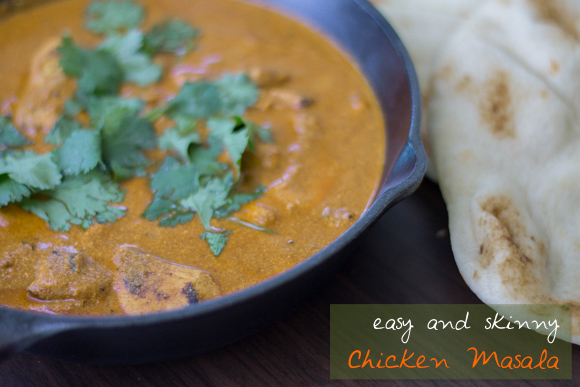 This is my first time preparing an Indian dish. I am a super fan of Chicken Masala and this version is delicious!
Since I moved to Seattle I started eating more "exotic" food. In south Brazil, where I grew up, culinary is inspired basically in European dishes. I LOVE Brazilian food, but I have to admit that here in US we have way more options. Amazing options! It is so nice that we can find a different restaurant in each corner… and we have lots of options to choose from the fanciest and the cheapest one.
Here I learned that I really like Indian food (and Mediterranean food, Greek, Thai, American, Peruvian, Korean, Mongolian, Moroccan, Croatian food… etc ). Considering Indian food is so delicious, I decided to prepare a lighter version at home.
Why does it taste so yummy? Probably it's because Indian recipes are full of spices. While I was preparing this Chicken Masala my kitchen was smelling soooo good!
serve 2
Chicken Masala – Easy and Skinny Recipe – Ingredients:
for the marinate
1 cup plain yogurt
1 tablespoon lemon juice
1 teaspoon ground cinnamon
1/2 teaspoon ground coriander
1 teaspoon paprika
2 teaspoons freshly ground black pepper
2 teaspoons cayenne pepper (you can use less more or less)
2 teaspoons ground cumin
1 teaspoon cloves
1 teaspoon turmeric
1 tablespoon minced fresh ginger
Salt to taste
2 boneless skinless chicken breasts, cut into bite-size pieces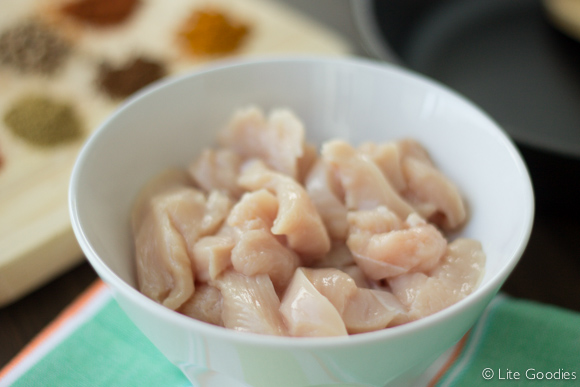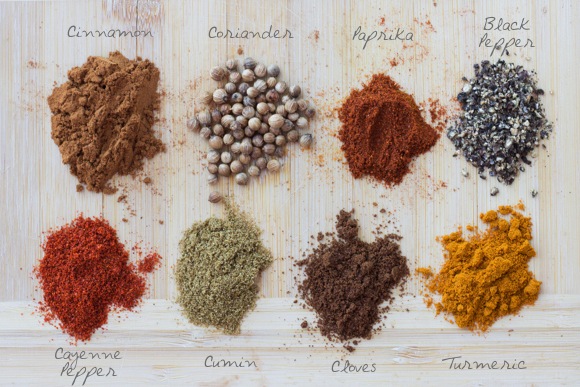 for the sauce
1 cup greek yogurt
1 cup tomato puree
1 green chili pepper – finely chopped
1 teaspoon cumin
1 teaspoon paprika
fresh cilantro for garnish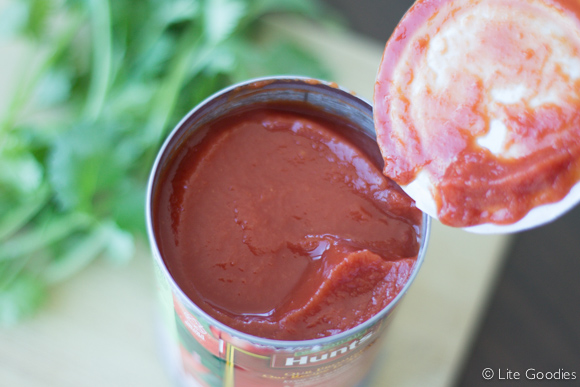 Chicken Masala – Easy and Skinny Recipe – How to Prepare:
In a large bowl truly combine all ingredients for the marinate, cover and refrigerate for about 4 hours, or over night.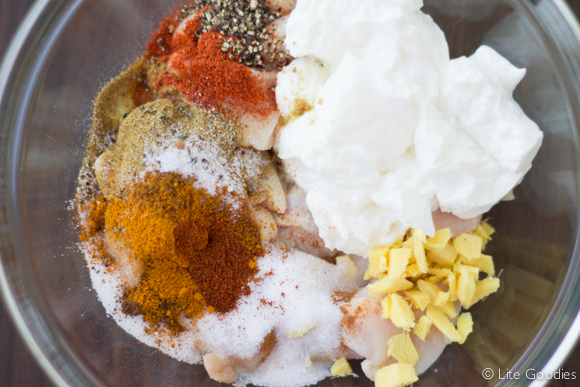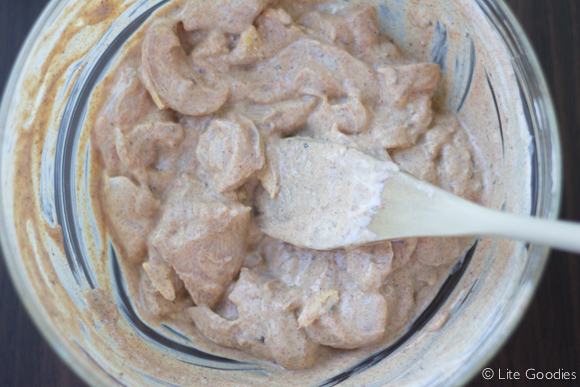 The next step is preparing the sauce. Spray a large saucepan with cooking spray and sauté green chili pepper for about 2 minutes. Add tomato puree, greek yogurt, cumin and paprika, mixing until truly combined. Let it cook until it starts steaming. Set aside.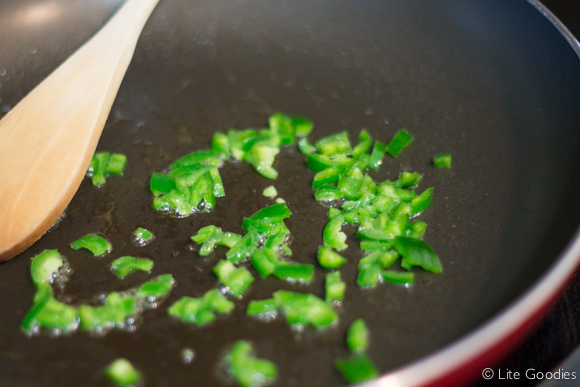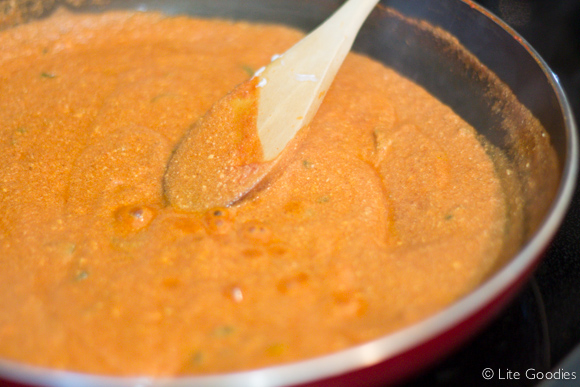 Now it's time to prepare the chicken (already marinated). Spray another saucepan with cooking spray and sauté chicken pieces until both sides turn golden brown. To achieve better results, sauté small portions, repeating the process until all chicken pieces are broiled.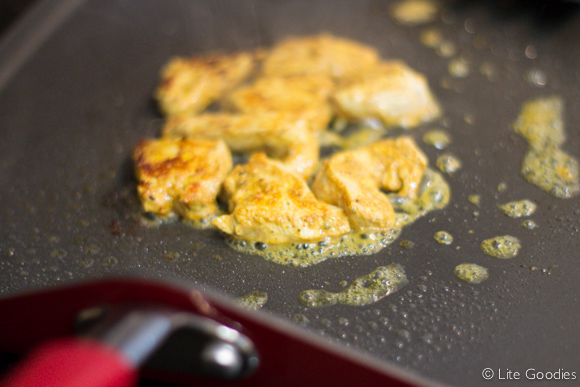 When chicken is ready, add it to the masala sauce. Let it cook in low heat for about 20 minutes. This way, chicken and sauce will incorporate flavors.
Your Chicken Masala – Easy and Skinny Recipe is ready! Serve it with naan and rice.