by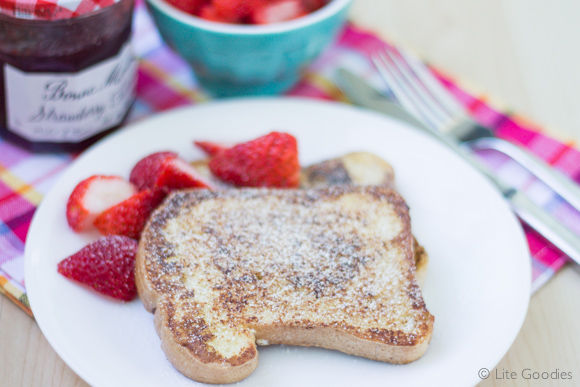 Hi everybody! How was your Labor Day Weekend? Mine was super fun! I went to Portland, I hung out with friends and also prepared this delicious recipe!
Hmmm… this Cinnamon French Toast smells like Sunday morning! Unlike you may be thinking, not all french toasts are full of sugar and fat. This version is suuuuper healthy! It is gluten-free, lactose-free, low-fat and no-sugar-added. I'm so in love with this recipe that I want to prepare it every day!
serve 4 toasts
Healthy Cinnamon French Toast Recipe – Ingredients:
2 egg whites
1 whole egg
1/4 cup lactose-free/ fat-free milk
1 teaspoon vanilla extract
2 teaspoons ground cinnamon (1 for sprinkle)
1 packet Stevia sweetener
4 slices gluten-free bread
Cooking Spray
1 tablespoon coconut flour for sprinkle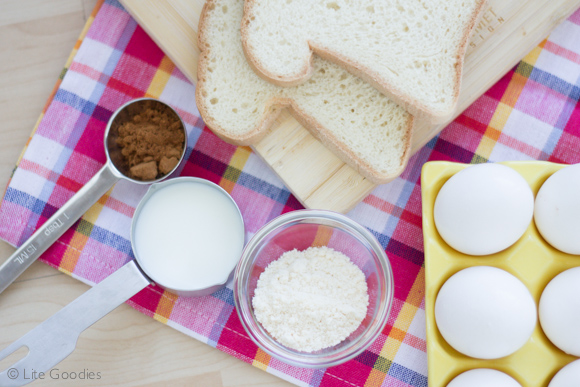 Healthy Cinnamon French Toast Recipe – How to Prepare:
In a soup plate whisk together the first 6 ingredients from the list above, until thoroughly combined.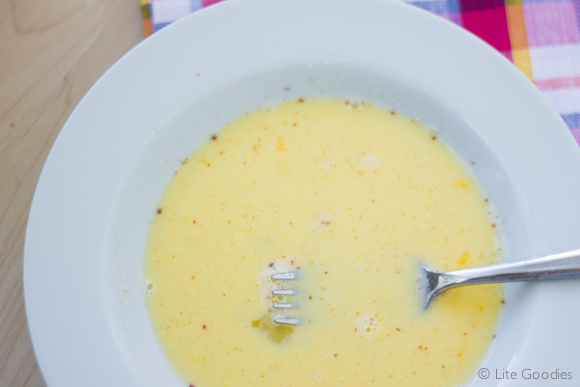 Spray a 12-inch nonstick skillet with cooking spray and heat it on medium heat. Dip the bread slices, one at a time, in the egg mixture, pressing the bread lightly to coat both sides well.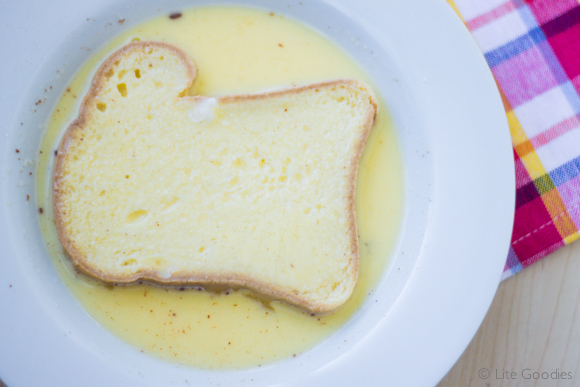 Sprinkle a little extra ground cinnamon on both sides of bread slices. Place 2 slices in the skillet, and cook until lightly browned, 3 to 4 minutes. Flip and cook until lightly browned on the second side, 3 to 4 minutes.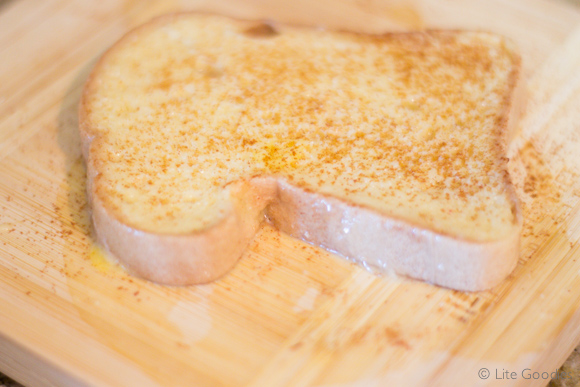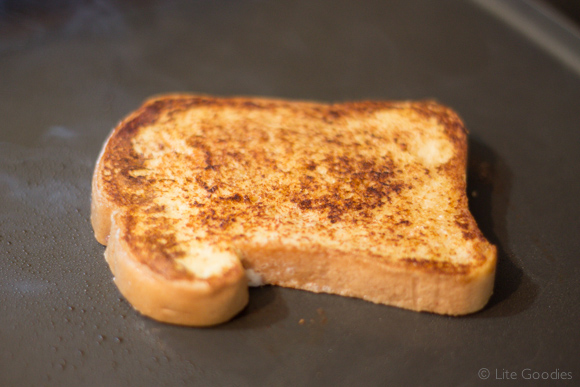 Transfer french toasts to a cookie sheet; keep warm in the oven. Repeat with remaining bread slices and egg mixture.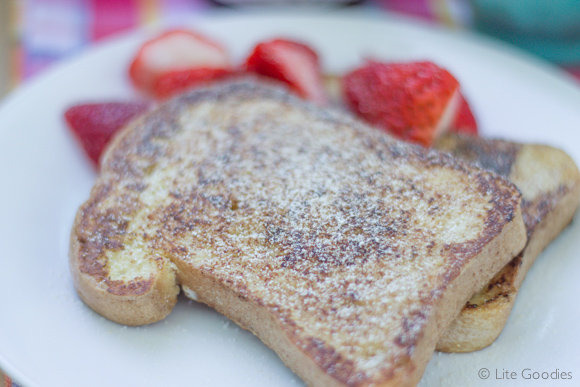 When serving, sprinkle french toasts with coconut flour… its gonna taste and smell delicious (in this recipe I'm substituting sugar with coconut flour  for sprinkle … it's way healthier).
You can also garnish your french toasts with strawberries and eat it with strawberry preserves (or the one you prefer). It's beautiful and yummy ;).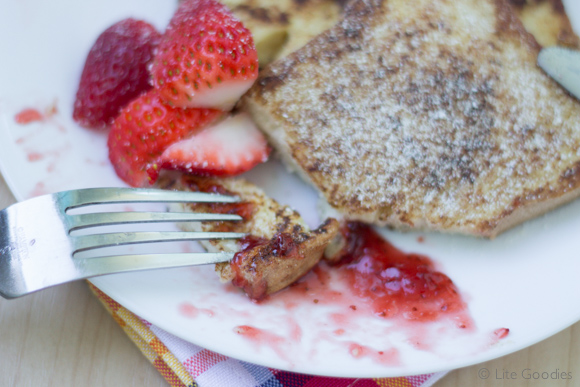 Hmmm… I think it would also taste wonderful with honey or dulce de leche!