by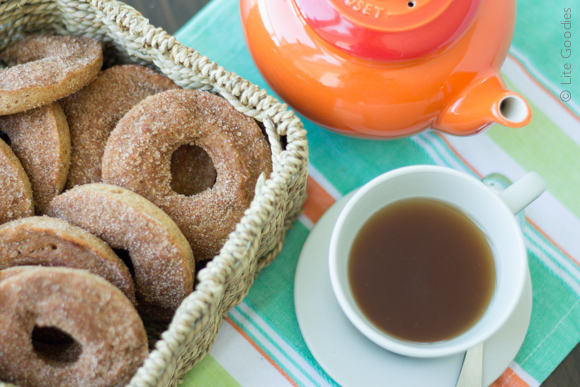 I'm super happy with this Apple Cinnamon Donuts Recipe! It was the first time that I used the substitution chart I posted at Lite Goodies Facebook page (here) and it totally worked! Probably these substitutions resulted in around 1.000 calories less than a regular baked donut recipe (I'm not even comparing with a deep-fried donut recipe).
serve 12 donuts
Healthy Apple Cinnamon Donuts Recipe – Ingredients:
1 cup whole wheat flour
1/2 cup coconut flour
1/2 cup cane sugar
1 cup apple sauce
1 tsp baking powder
2 tablespoons unsalted butter, melted
2 teaspoons pure vanilla extract
2 extra eggs, lightly beaten
1 cup whole milk
2 tsp ground cinnamon
1 tsp ground nutmeg
1/2 tsp salt
1 dash of water
For the toping:
cooking spray
1/4 cup sugar
1/2 teaspoon ground cinnamon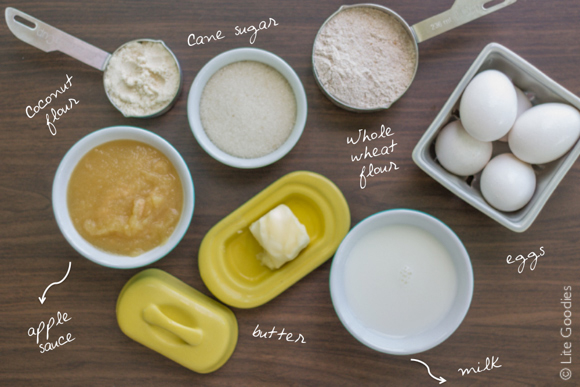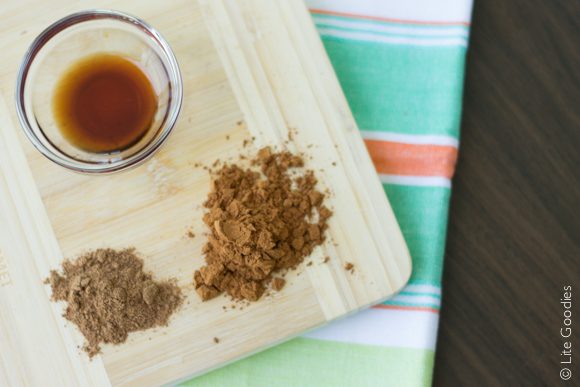 Preheat the oven to 350 degrees. Spray 2 doughnut pans. Into a large bowl, sift together the whole wheat flour, coconut flour, sugar, baking powder, cinnamon, nutmeg and salt. In a small bowl, whisk together the apple sauce, water, eggs, milk, melted butter, and vanilla. Stir the wet mixture into the dry ingredients until just combined.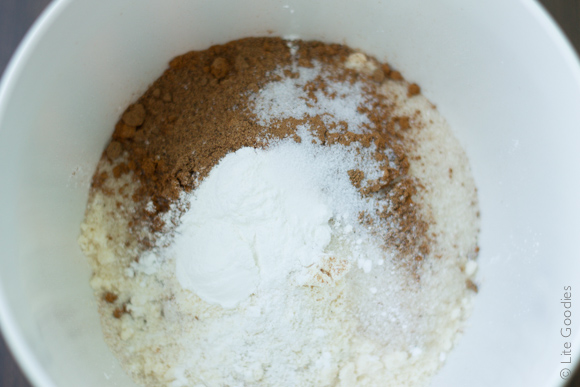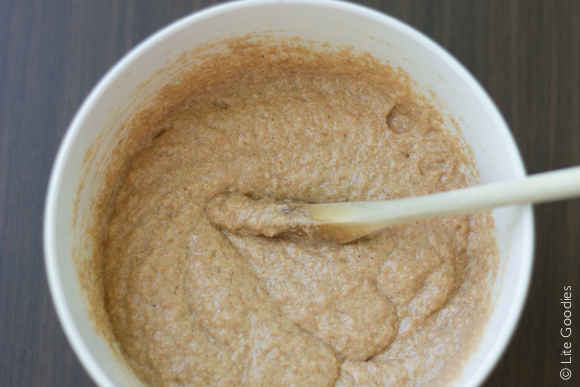 Spoon the batter into the baking pans, filling each one a little more than three-quarters full. Bake for 17 minutes, until a toothpick comes out clean. Allow donuts cool for 5 minutes before removing from sheet pan.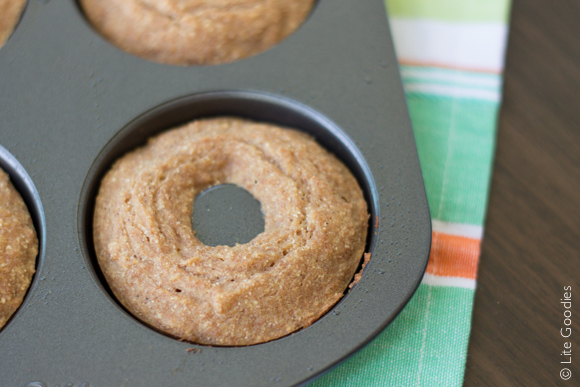 For the topping, slightly spray each donut with cooking spray, so it will stick sugar/cinnamon topping (regular recipe asks to dip each doughnut in melting butter, but I think this way is healthier). Combine the sugar and cinnamon in a small bowl. Dip each donut  in the cinnamon sugar, either on one side or both sides.
Tip: prepare the topping just before serving, because over time it is absorbed by the donut.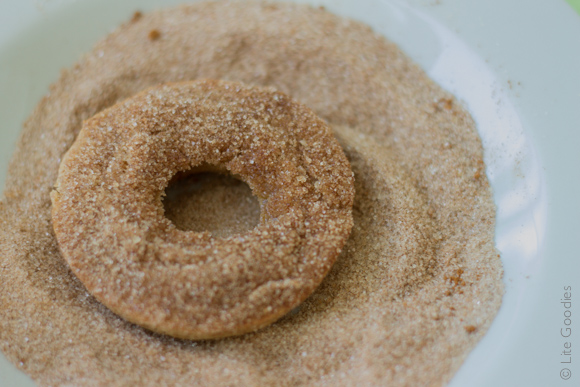 It smells sooooo good. The texture is fluffy and the flavor of apple sauce (actually we're substituting sugar with this ingredient) matches perfectly with cinnamon. My husband and I loved it.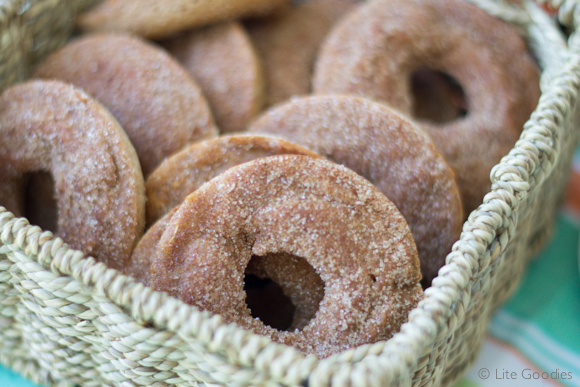 I served it with black tea …. it was perfect!