by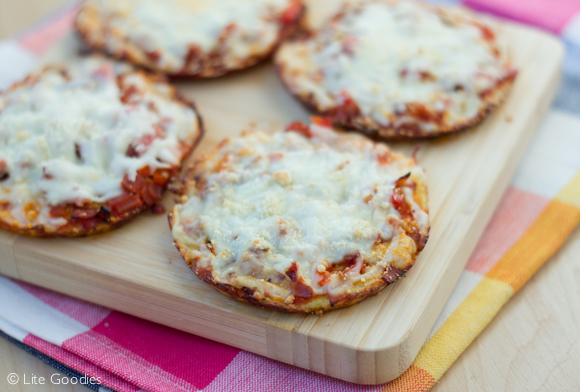 If you love pizza as much as I do, you're gonna be amazed with this recipe. Cauliflower Pizza Crust is soooo good …  It is almost a "real pizza", perfect for those who are on low-carbs diet (like Dukan Diet). I think it is a great option for dinner.
I prepared this recipe in mini-pizza size, it is so cute and super kids-friendly. Your "little ones" will never know it is a healthy recipe.
The last but not the least: it is gluten-free! :)
serve 6 mini pizzas
Cauliflower Pizza Crust Recipe – Ingredients:
Crust:
1 cup chopped cauliflower florets (no stems and leaves)
1 cup shredded low-fat mozzarella cheese
1 egg
1 tsp oregano
1/2 tsp salt
Topping:
For topping you can add the ingredients you prefer. I chose pizza sauce, shredded low-fat mozzarella cheese, cooked ham and red pepper.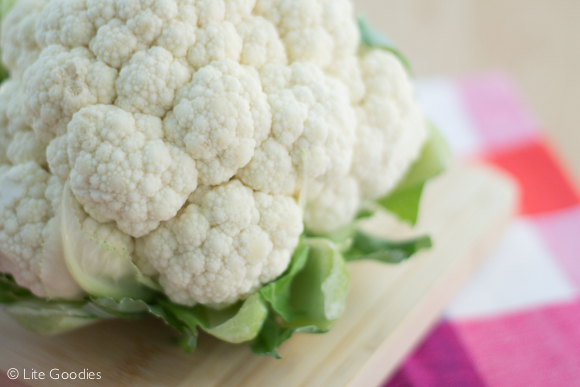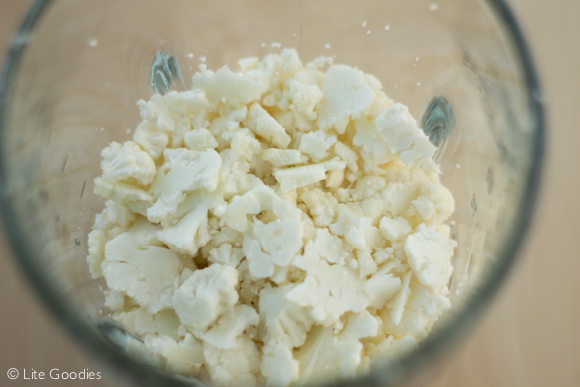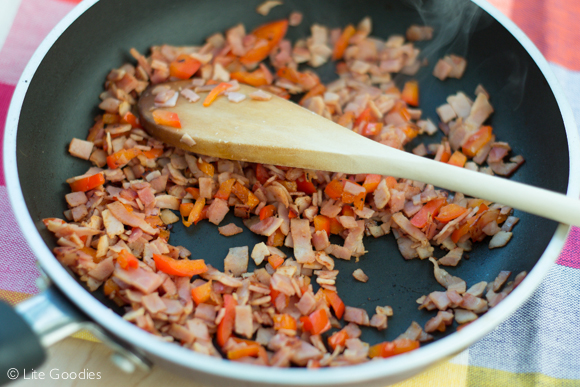 Cauliflower Pizza Crust Recipe – How to prepare:
In a food processor (or blender) pulse the cauliflower florets until it looks like grain … take care to not over do it, because you don't want a puree.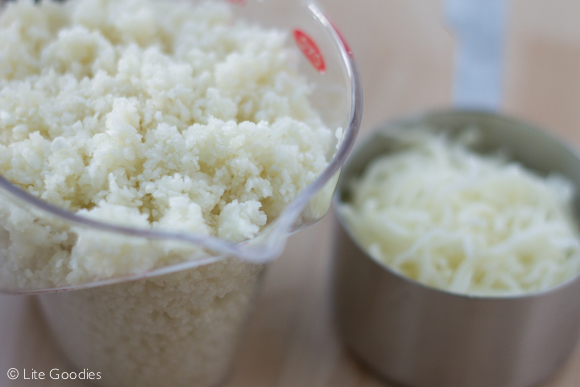 Cook grained cauliflower in the microwave for about 2 minutes. Stir together 1 cup cooked cauliflower, mozzarella, egg and seasoning.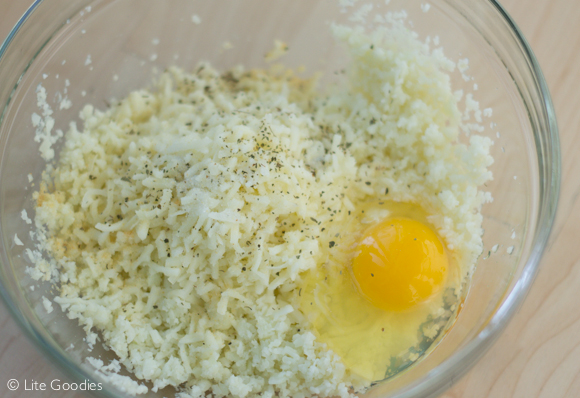 Lightly spray a baking sheet with cooking spray. For mini-pizza size crust I used muffin top sheet, but you can use any non-stick baking pan. Using your hands or a spoon, pat out the mixture into 6 rounds (or 1 big round if you prefer).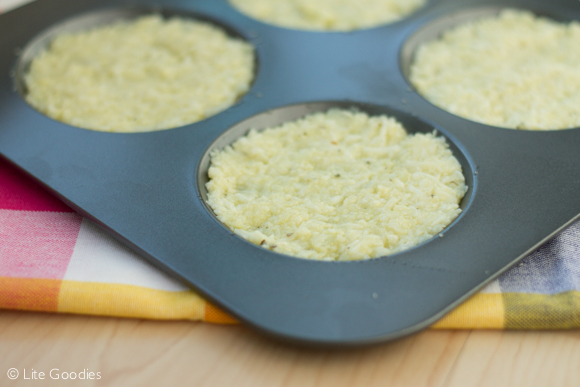 Bake it over 450F for 15 minutes, or until crust edges turn golden brown.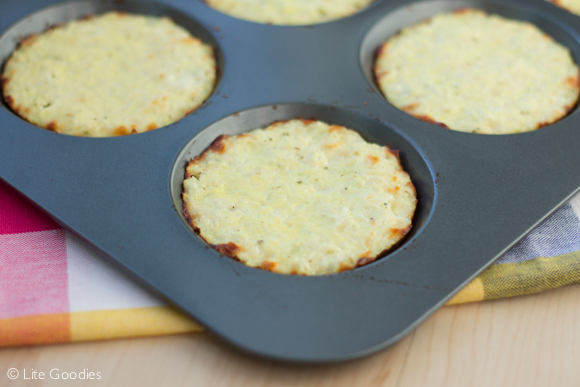 Add the toppings and bake it for extra 10 minutes.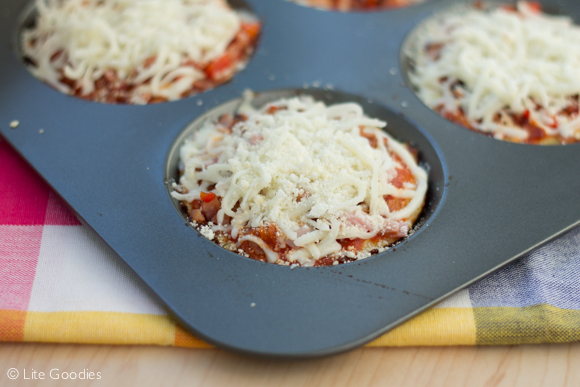 It tastes delicious. My crust was not super crispy …  if you prefer a super crispy pizza crust, you may let it bake for a little bit longer. It looks amazing, doesn't it?