by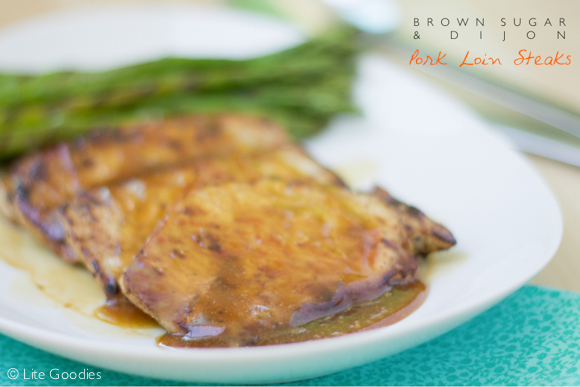 In the recent past, pork meat was considered by doctors a "totally unhealthy food". But today pork isn't anymore a "villain" ! It is considered  "the other white meat" and is a healthy alternative to red meat. Yeah!
Of course we should always chose lean cut options (not bacon, for example). The tenderloin is the leanest cut of pork  – as lean as a skinless chicken breast. Other lean cuts include boneless loin roast, boneless loin chops and boneless ham.
For the reasons listed above, pork tenderloin is permitted in Lite Goodies family :).
This Pork Loin Recipe is soooo good. The Dijon Mustard Sauce with Brown Sugar has a special flavor, combining sweet and sour perfectly … and it gets even better when eaten with pork. Yummy!
Serve 4
Pork Loin Steaks with Dijon Mustard Sauce – Ingredients:
For the pork:
1 lb pork tenderloin steaks,
Salt and pepper to taste (I used 1 teaspoon pepper and 2 teaspoons salt)
Juice of 1 lime
For the sauce:
3 tablespoons Brown Sugar
4 teaspoons Dijon Mustard
1/4 teaspoon low sodium soy sauce (I chose gluten-free version)
1 teaspoon rice vinegar
Pork Loin Steaks with Dijon Mustard Sauce – How to prepare:
Season pork tenderloins with salt, pepper and lemon juice. Put it in a plastic bag and keep in the fridge for at least two hours, so the meat can absorb the seasoning.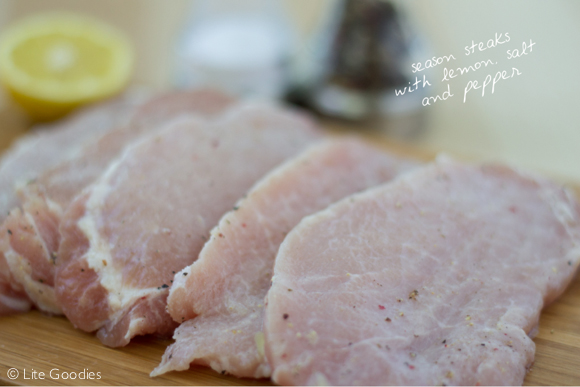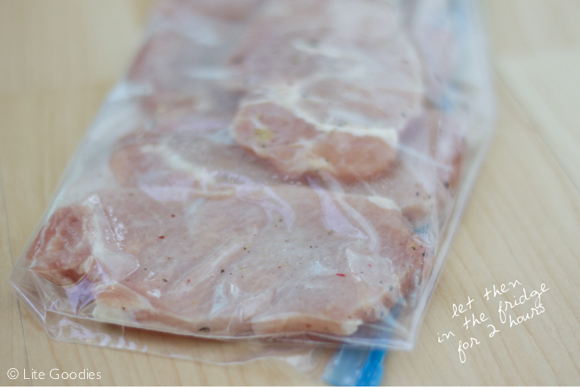 While your steaks are on the fridge, you can prepare the sauce. It is super easy.  In a small saucepan mix together all ingredients and bring it to a boil. Let it boil for about 2 minutes and  taaaaaa daaaaaaa …. your sauce will be ready! Set aside.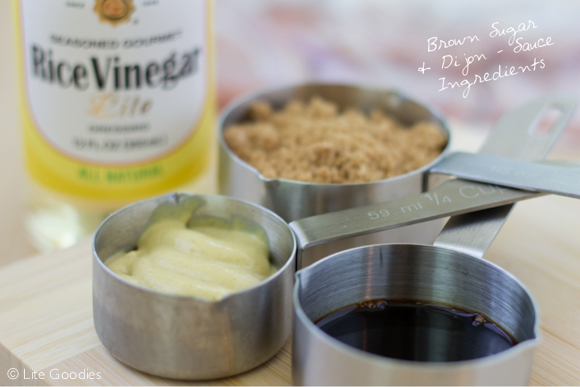 Two hours later you're gonna prepare the steaks. Grease a frying pan with cooking spray and broil the steaks until they are golden brown, around 4 minutes each side. Put them in a serving dish.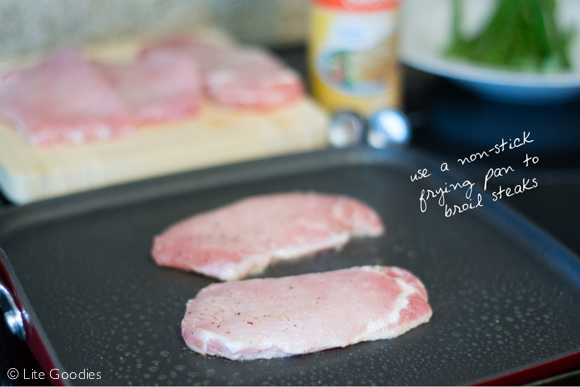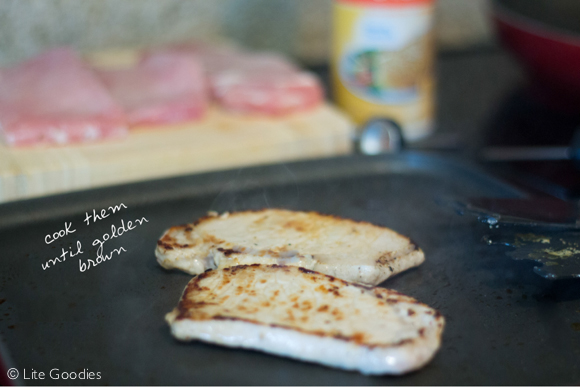 Before serving, heat the sauce again and spoon it on the pork tenderloins. Serve with vegetables and rice. You're gonna love it!