by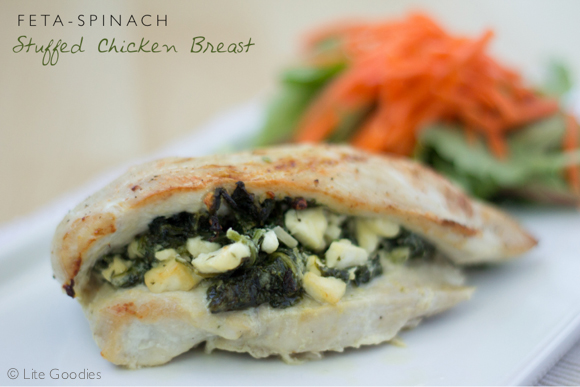 Feta-Spinach Baked Stuffed Chicken Breast Recipe is easy to prepare and it is a different way to serve the same old chicken. In addition, it is beautiful and full of flavor :).
I love this recipe! Do you wanna know why?  This recipe is great because you can create new versions with different filling ingredients. I've already made a version with cherry-tomatoes, ricotta cheese and ham. It was delicious too. If you prefer a dairy-free version, you can take off the cheese.
Serve 2
Baked Stuffed Chicken Breast Recipe – Ingredients
For the chicken
2 chicken breasts, boneless and skinless
Juice of 1 lemon
2 teaspoons salt
1 teaspoon pepper
1 teaspoon dried garlic
For the filling
Cooking Spray
5 oz baby spinach
6 oz reduce-fat crumbed feta cheese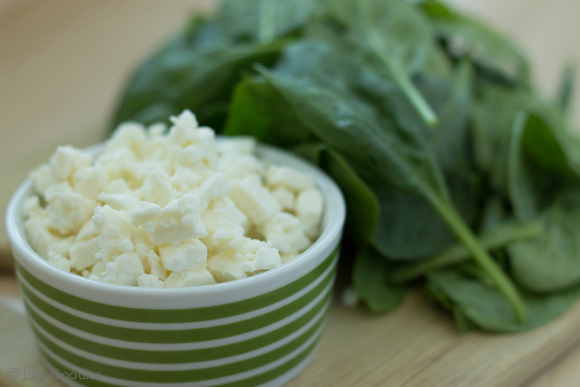 Baked Stuffed Chicken Breast Recipe – How to Prepare:
On a cutting board, lightly press each chicken breast flat with one hand; using a sharp knife, carefully cut into side of breast to form a deep horizontal pocket (do not pierce top, bottom or far side of breast). Season chicken breasts with lemon juice, salt, pepper and garlic. Let it in the refrigerator while you prepare the filling.
Spray the cooking oil in a non-stick frying pan. Add  spinach and cook for about 6 minutes or until the spinach wilts (moderate heat).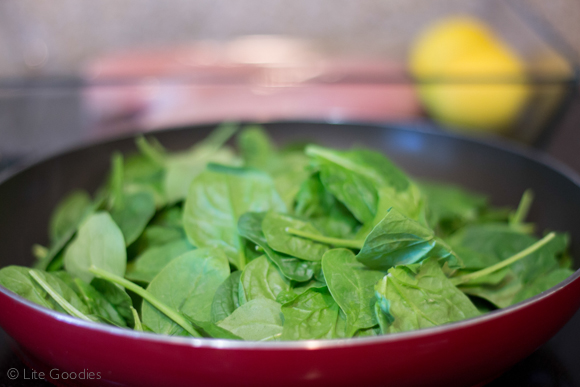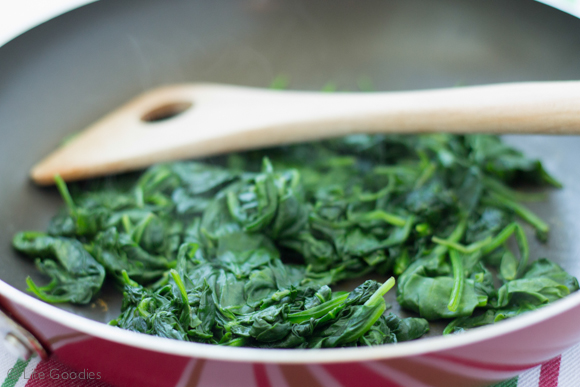 Cut the spinach in small pieces and mix it with reduce-fat feta cheese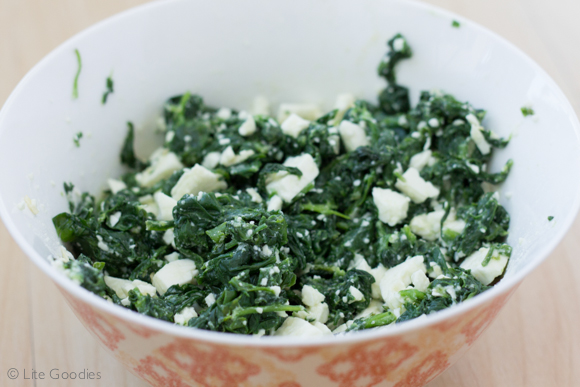 Carefully fill the chicken breasts with this mixture.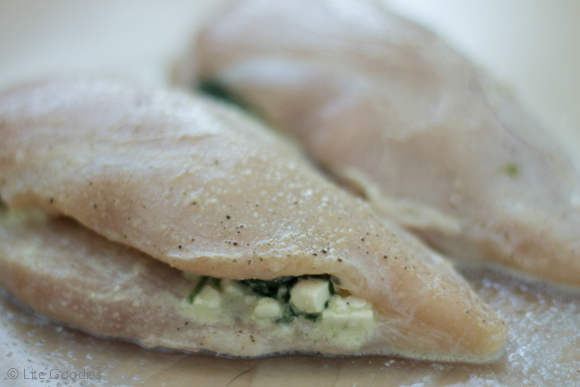 Put the chicken breasts in a baking dish and cover it with aluminum foil. Cook under 400F for 20 min. Take off the aluminum foil and broil it for about 10 minutes, until the chicken gets slightly brown. Serve with salad. It's gonna be a delicious healthy meal!