by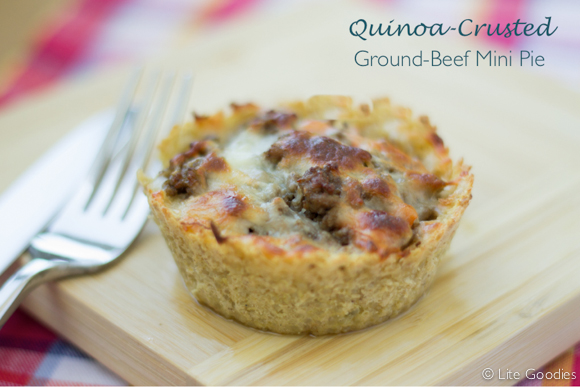 My husband have lunch everyday at home. We live nearby his office and it is way healthier eating homemade food.
But If you are thinking that I cook everyday, you are toooootally wrong. Usually I cook 2-3 times a week and we eat leftovers in other days. Yes, leftovers can be delicious … we just need to be creative ;).
This Quinoa Crusted Ground Beef Mini Pie Recipe is an example. It was made with leftover quinoa and leftover ground beef. Usually I cook more quinoa than I'm gonna need for a specific recipe. The unconsumed portion goes to the freezer. The ground beef mixture I had made the day before. Having these two main ingredients ready, I've "created" the Quinoa Crusted Ground Beef Mini Pie. I swear, it was amazing!
Oh! Important information: the quinoa crust is gluten-free and it doesn't have any fat. It can also be used to prepare quiches! Unlike other pies and quiches crusts, it is totally light. I am super excited about it … hehehe. I'll try new fillings and certainly post the recipes here.
Serve 4 mini pies
Quinoa Crusted Ground Beef Mini Pie – Ingredients:
For the quinoa gluten-free crust 
1 1/2 cups cooked quinoa, in room temperature or cold  (* tips bellow)
2 egg yolks
1 tablespoon fat-free/ gluten-free sour cream
1/3 cup cassava flour (you can use any flour, but I chose this one because it is gluten-free and I love its taste)
Cooking Spray for greasing
Jumbo muffin pan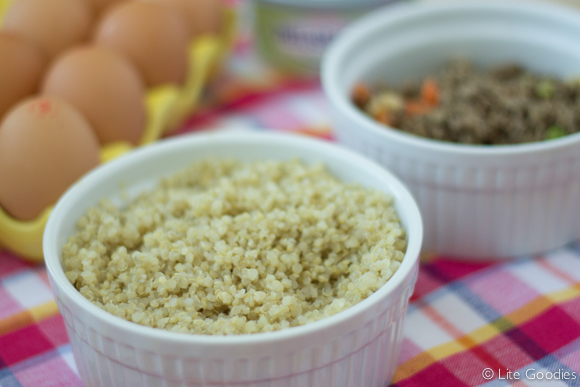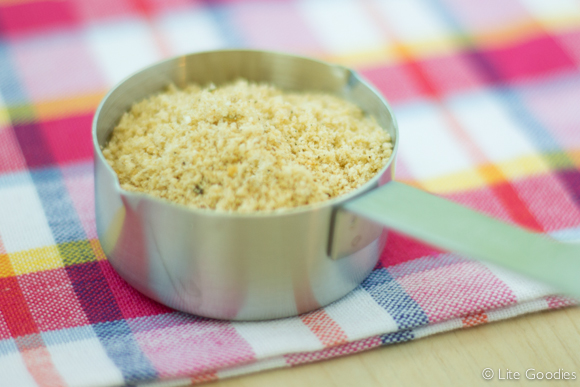 For the filling
1 1/2 cups cooked ground beef mixture (** tips bellow)
1/3 cup shredded fat-free mozzarella cheese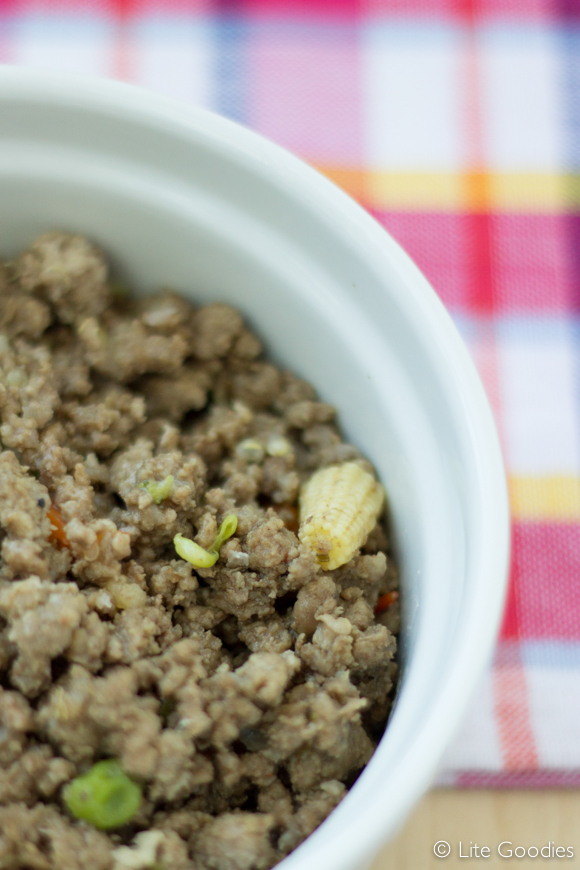 Quinoa-Crusted Ground Beef Mini Pie – How to Prepare:
In a bowl mix together the cooked quinoa, sour cream, cassava flour and egg yolks until thoroughly combined. Cover it and leave in the fridge for 30 minutes.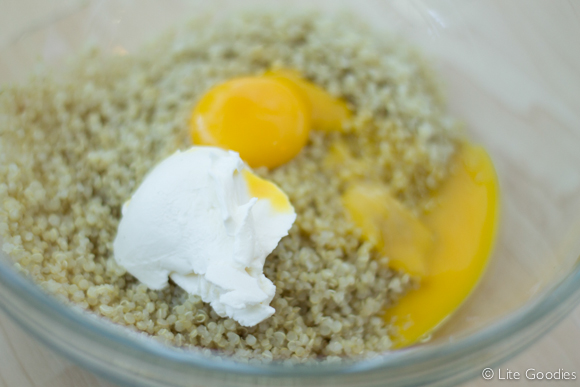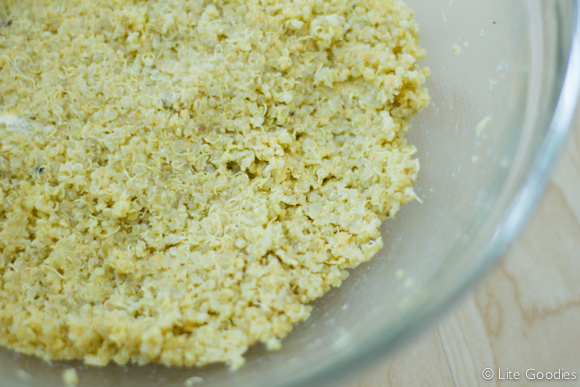 Press quinoa gluten-free crust mixture into bottom and up sides of  muffin cups (previously greased with cooking spray). Place 1/4 ground-beef mixture in each cup. Top each with shredded mozzarella.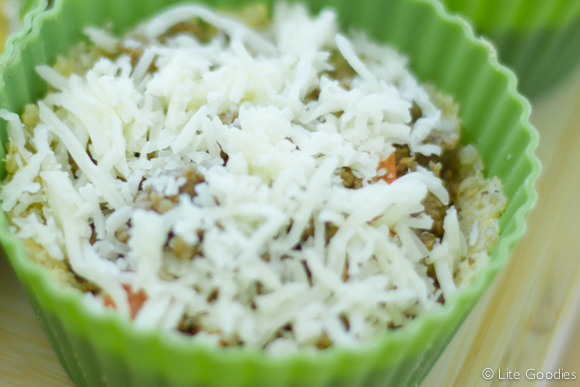 Bake 30 to 35 minutes (under 350F) or until golden brown. Cool 2 minutes. With tip of knife, lift pies from cups. Serve warm.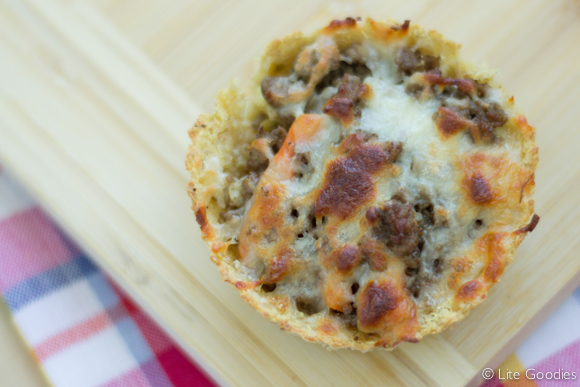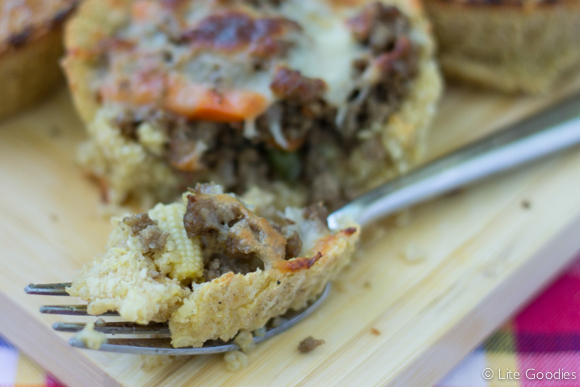 Tips:
* If you are not used to cook quinoa, it is really simple! Just combine an equal portion of quinoa and warm water (example: 1 cup quinoa + 1 cup warm water) in a saucepan. Add salt, pepper or any other seasoning you like. Bring to a boil. Cover, reduce heat, and simmer until liquid is absorbed.
** You can fill the pies with ingredients you have at home. Cooked chicken, ham, cheese, eggs and vegetables work well in this recipe.